📕It's #NoThanks FREE GEAR FRIDAY! 📕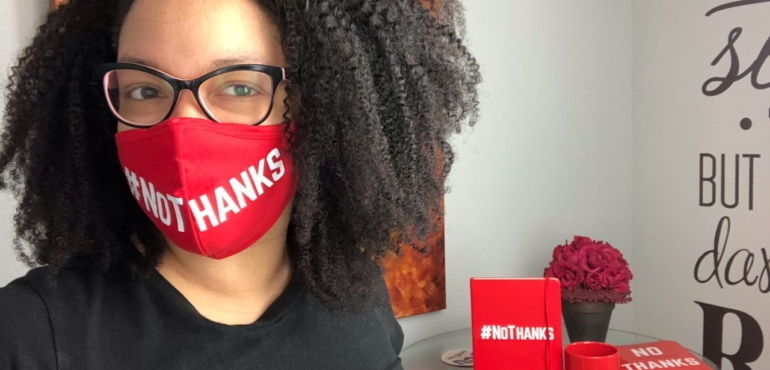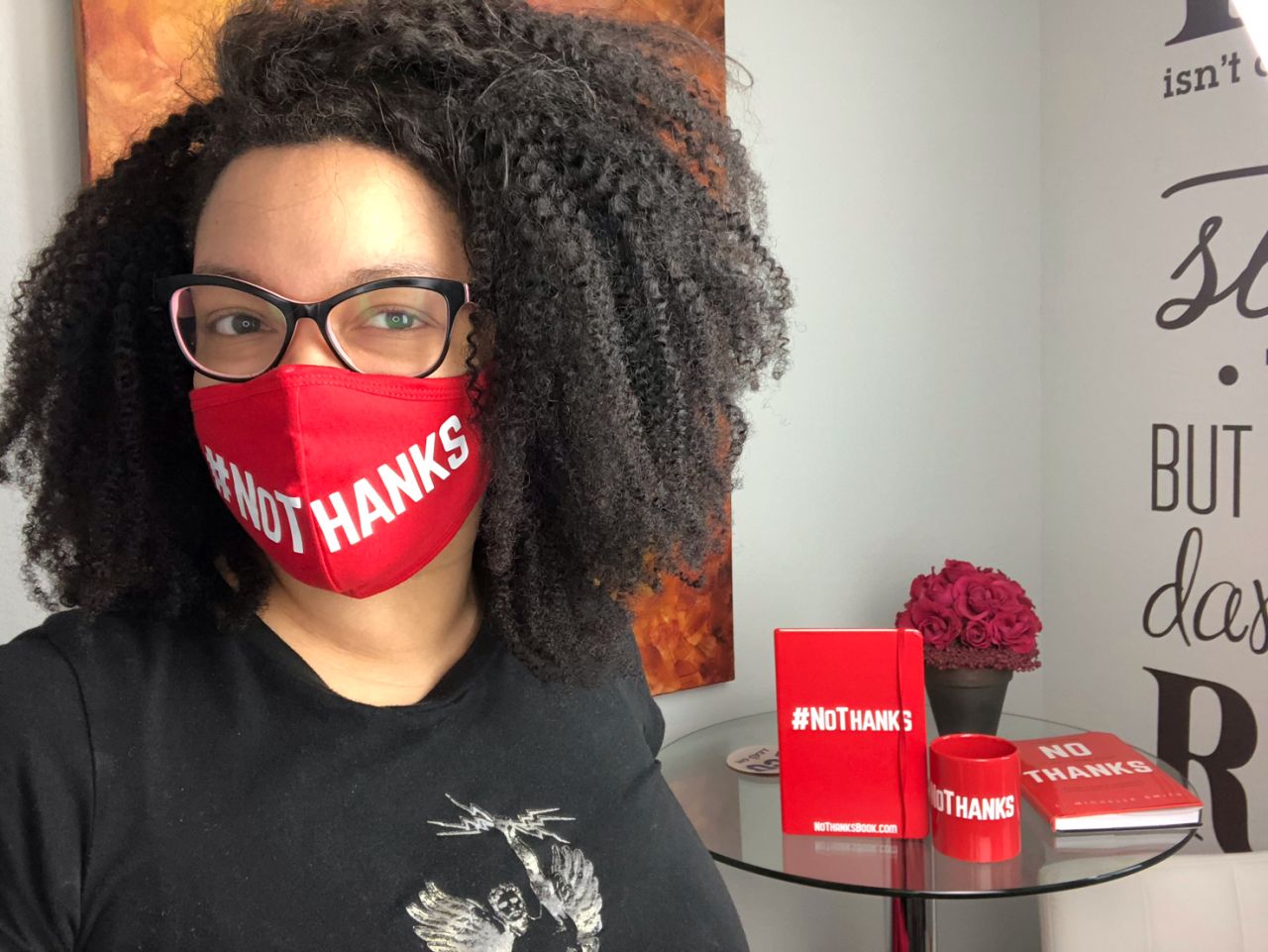 I'm gifting THREE free #nothanks protective masks today only for three random folks who go to nothanksbook.com and buy a paperback of No Thanks: 7 Ways to Say I'll Just Include Myself.
Say #NoThanks to community spread while you make a statement about leadership and inclusion. These breathable, comfortable, protective masks will make a fashion statement while you keep yourself, colleagues and sisterfriends safe. I love the stretchiness of them.
Get the signed, paperback from my site and you also receive $750 of free digital tools from the NSC eLearning catalog.
* Un-Networking for Those Who Hate the Other Word (webinar)
* Bringing Your Most Authentic Self to Work (webinar)
* Leveraging your Personal Brand for Maximum Impact (online masterclass)
* Transitions: Shifting Your Mindset for Change ( audiocast)
* Executive Presence Online and Off (audiocast)
* Assembling and Activating Your Tribe (audiocast)
* Executive Presence: Rock the Platform (webinar)
* 5 Ways Leaders Can Prepare for What's Next with Covid-19 (cheatsheet)
* 7 Stealth Engagement Hacks for LinkedIn (cheatsheet)
The site is working fine now, but if you have any issues, feel free to reach out to me and I'll handle your order personally!
It's just my way to say thanks to everyone who is supporting this very important message.
LMS