#NOTHANKS Crew-neck T-Shirt
Stock: Available
Get your branded #NOTHANKS apparel to go with your new rockstar leadership mindset from the new book, No Thanks, 7 Ways to Say I'll Just Include Myself.  (Branded mug not included.)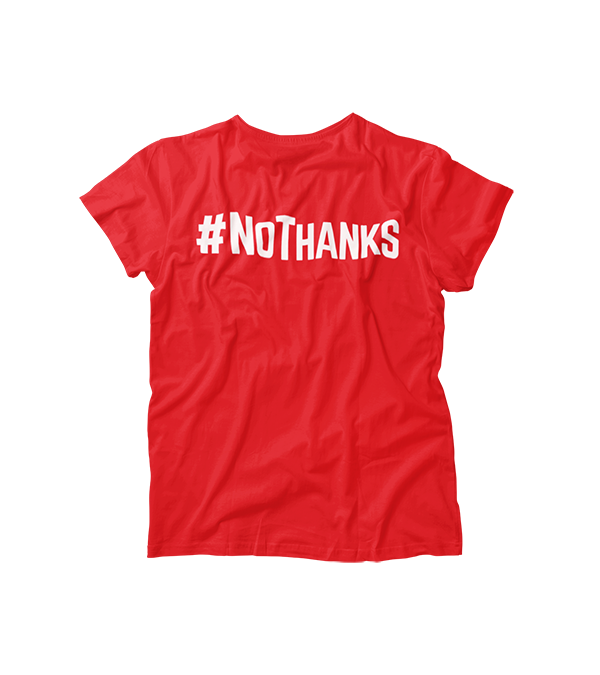 Stock: Available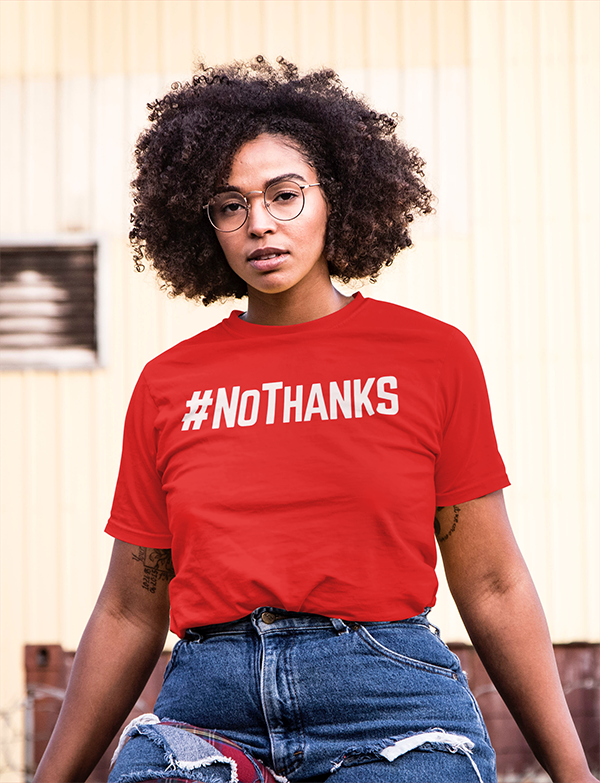 #NOTHANKS Unisex, Crewneck T-Shirt: (Youth Small – Adult XL).
Get your branded #NOTHANKS apparel to go with your new rockstar leadership mindset from the new book, No Thanks, 7 Ways to Say I'll Just Include Myself.
$

2.99

Slay. Every. Day.  This #NoThanks virtual background, developed for Zoom, Webex and other video conferencing services.  Just download this high-quality graphic into your platform, selected it, and you're ready to boss up your virtual meetings. Style flexes for you and reminds you to shine and be excellent.  You'll get to glow, flex and lead  while you self-talk your way into the C-Suite.