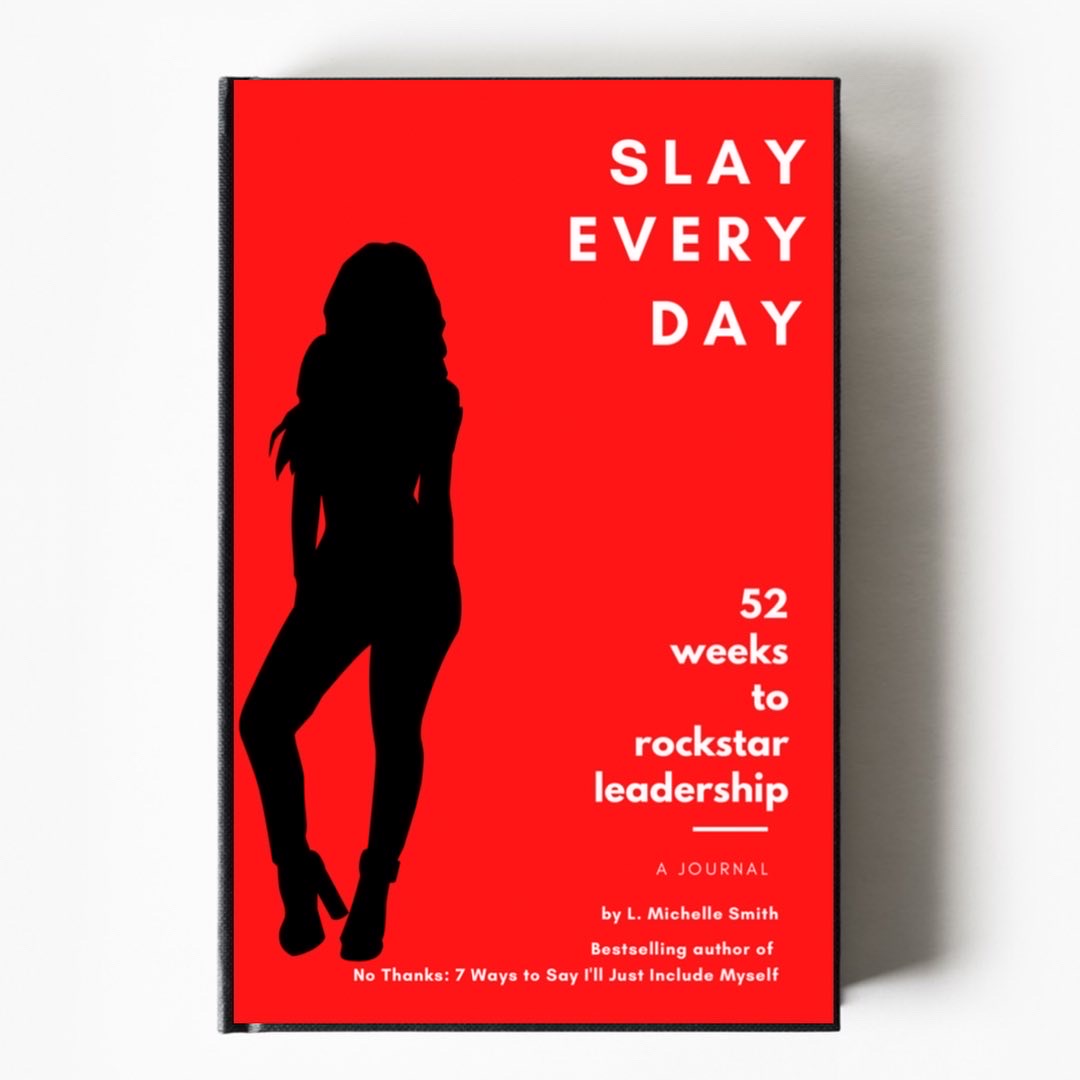 SLAY EVERY DAY: 52 Weeks to Rockstar Leadership is available NOW, worldwide in paperback and hardcover to fit your preference for journaling.
Many of you are creating vision boards…well, this journal can turn that vision into an achievable action plan.
If you are ready to map out the strategy to address your exceptional leadership aspirations, this journal is just what you need. I've curated 52 of the #NSCRockstarLeadership Tips videos into a journal that will take you through the entirety of next year to raise the bar on your leadership goals.
This colorful, 7×10 book is supersized and has a whopping 272 pages of advice, thought starters, journaling prompts, and positive psychology-based coaching and includes plenty of journaling space for you to strategize, write, doodle, or draw. It is also culturally nuanced and inclusive of women's issues in the workplace.
Every week has a thought-starter, intention setting for the week, coaching questions, a midweek check-in, and an end-of-week review and calibration.
To celebrate, aspiring rockstar leaders are joining SLAYNET! You should too. It's discounted by 20% today only, Jan 1. There is a special tribe there for that journaling through the book. Each quarter I will appear LIVE to check in on progress and offer a little informal coaching.
Join this bustling online community at Bit.ly/SLAYNET.
A very special shoutout to my team—a small army—who helped me pull this off: from writers, editors, transcribers, layout artists, to a couple of assistants who helped me organize, curate this book which originated from the unscripted video shorts that I produce each week on social media. A big thank you to my coaching community who provided input on the content and format.
Cheers to all! May this be your best year ever!
LMS