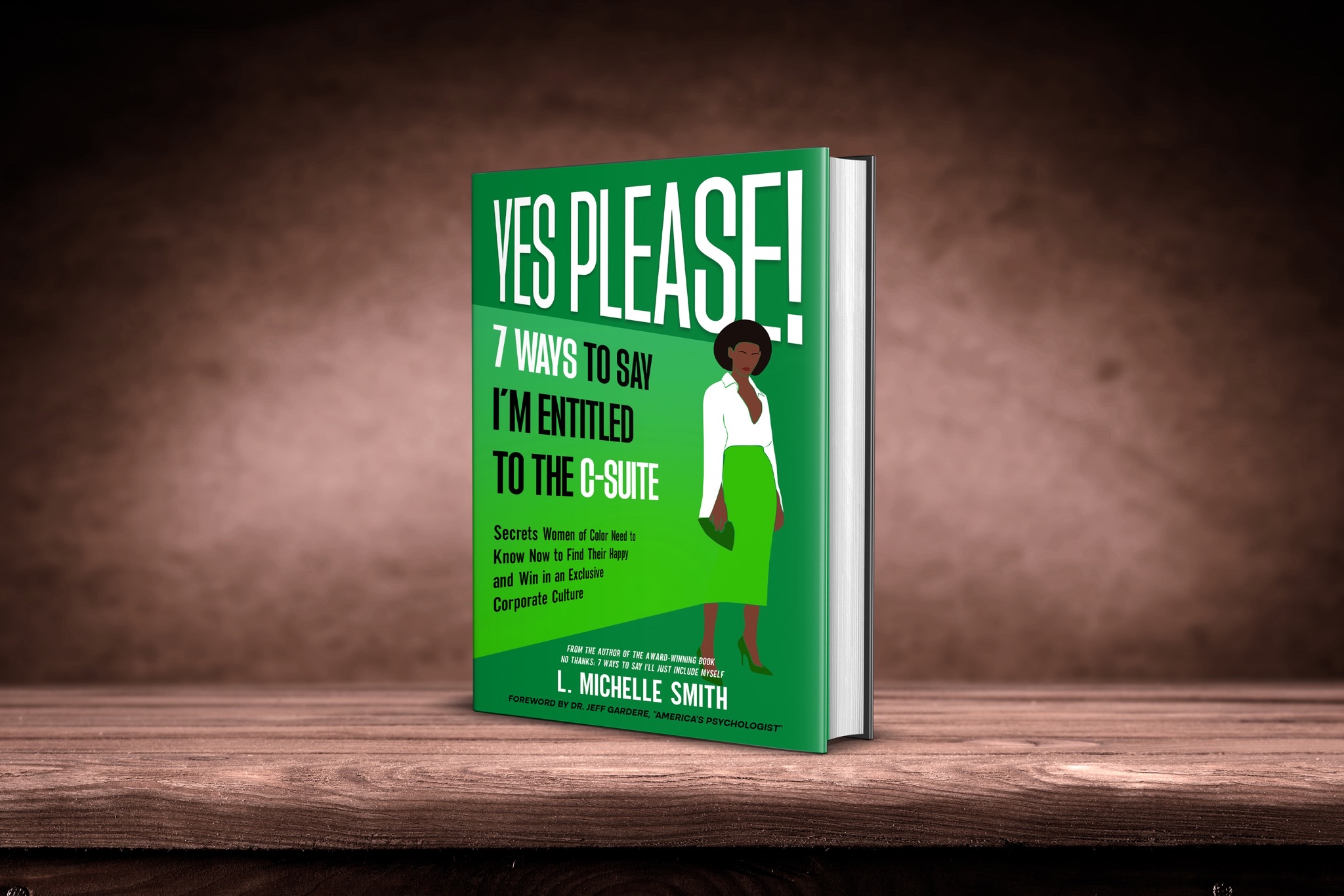 Yes Please! is a leadership development tool and coaching guide that is grounded in applied positive psychology and neuroscience that supports women of color in finding happiness in the midst of the uniques challenges they face as women of color.A follow up to the award-winning No Thanks: 7 Ways to Say I'll Just Include Myself, Yes Please! also reveals some of the well-kept secrets of an exclusive corporate culture.  They are secrets that can undo some of the mysteries that will equip Black women and other women of color to remember their executive leadership dreams and be intentional and strategic about pursuing them.  The author surveyed 100 high performing black women leaders and uncovered that 90% of them did not describe themselves as happy in their corporate careers, and as research in positive psychology has found, happy people are successful people.
Yes Please! sets out to help these women leaders reclaim their happiness by providing seven powerful , solution-specific affirmations to counter the negativity from toxic workplaces that do not center Black women and other women of color. The book covers themes around compensation, likeability versus respect, partnership and marriage, sponsorship failures, moving on to move up, women supporting women and more.The actionable insights are culturally and gender nuanced to meet the needs of today's woman leader with an aspiration to ascend to the C-Suite.
Yes Please! also highlights seven secrets, 32 powerful questions, engaging storytelling, stinging truths and mountains of credible guidance from women of color who have lived experience and experts that provide the insights and stats.  The author's story and insight a as a corporate executive, business owner and mom-in-chief are also throughout.
For bulk orders, make your request here.