No Thanks for Girls: 7 Ways to Say I'm Beautiful Strong and Enough
Stock: Available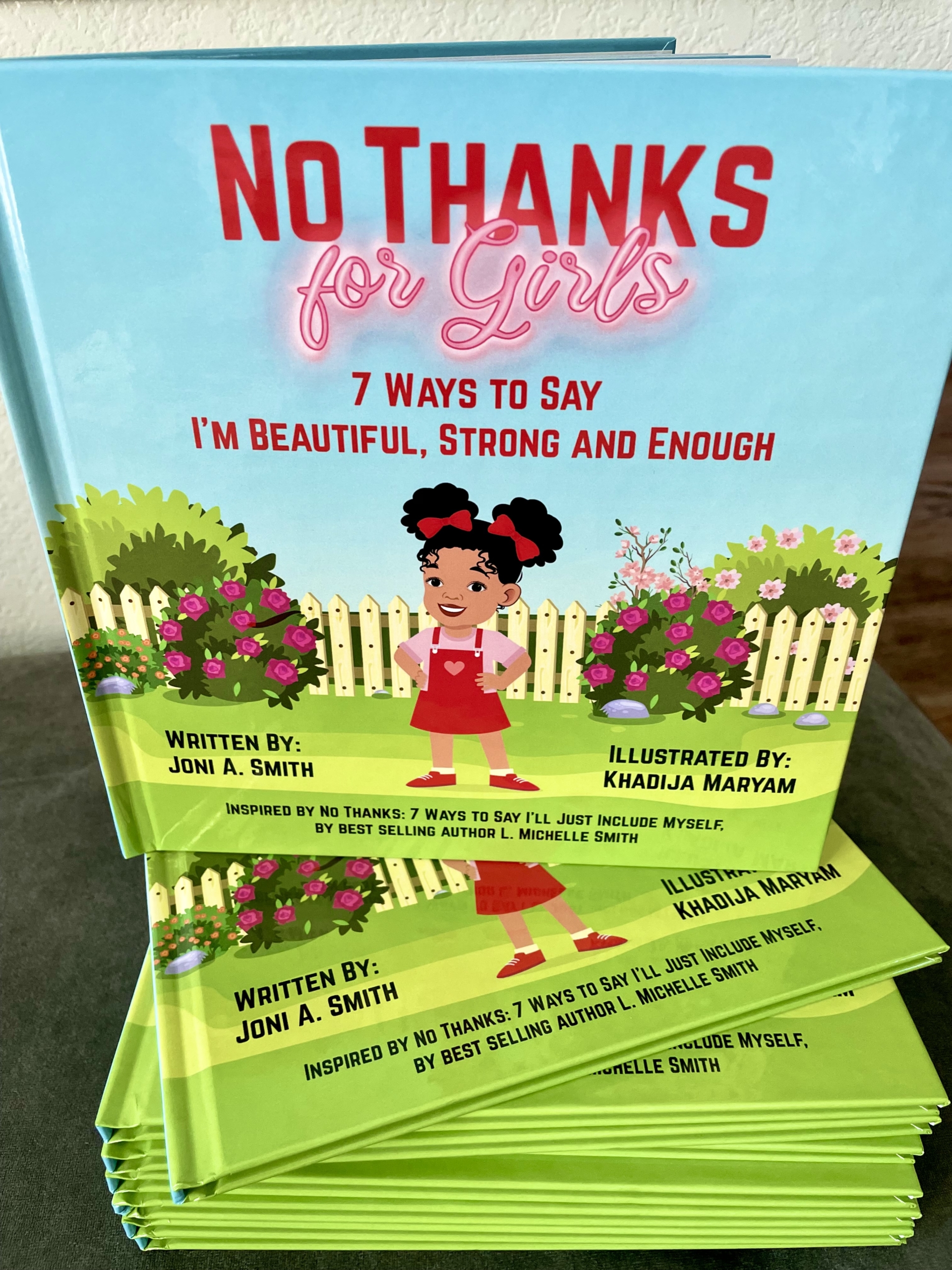 This is a limited edition hardcover edition of No Thanks for Girls, signed by the author, Joni A. Smith. The daughter of award-winning and best-selling author L. Michelle Smith, debuts her first children's book, No Thanks for Girls:7 Ways to Say I'm Beautiful, Strong and Enough, inspired by her mother's book, No Thanks: 7 Ways to Say I'll Just Include Myself.
This colorfully illustrated book is perfect for kids ages 6-10. It's a lesson in self-esteem, courage, and confidence as the author shares stories from the backyard, to the classroom, to the playground.
You'll meet Sophie as she navigates feeling left out, scared, bullied, not pretty or smart enough while in online and in-person school during the challenges of 2020, and how she worked with family members and other adults to see that she was indeed strong, beautiful and enough. And of course, she uses seven positive affirmations and gratitude to do it!
Sophie even asks questions at the end of each vignette that can facilitate discussion and critical thinking for parent-child interaction or small group engagement. (Psst… it's age-appropriate personal coaching!)
This 35+-page eye-catcher is perfect for your student as s/he navigates going back to school in person.
Stock: Available
$

2.99

A great way to remember your affirmations and share them with others?  This #NoThanks virtual background, developed for Zoom, Webex and other video conferencing services.  Just download this high-quality graphic into your platform, selected it, and you're ready to boss up your virtual meetings. It summarizes the seven affirmations foe you and your colleagues.  You'll get to fend off the negative talk while you meet and self-talk…