Got Business #RelationshipGoals?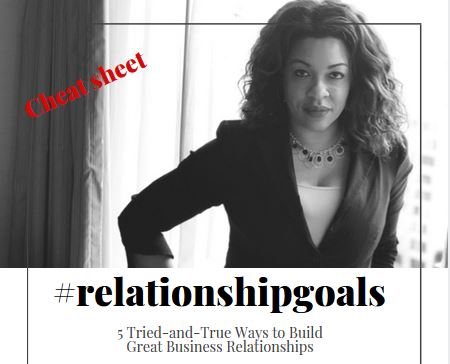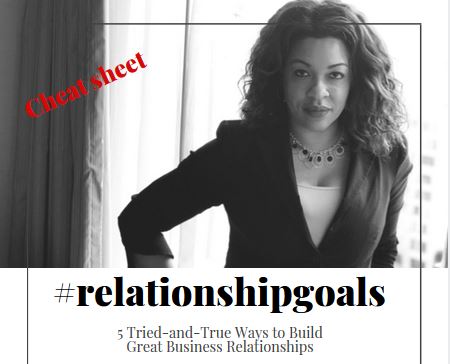 If so, then I have tools for you!  I have four very popular articles that have appeared in Black Enterprise. Three of them are featured in my new eBook, Power Relationships for Next-Level Business. But wouldn't it be handy to have a handy checklist that concisely highlights all the tips from each of these articles and the ebook?
5 Tried-and-True Ways to Build Great Business Relationships
5 Keys to Power Rapport Building
"Un-Networking" for Those Who Hate the Other Word
5 Keys to Building Your Own Board of Directors
Well, I have something for you! This is likely the only time I'll tell you to cheat when it comes to relationships, but I have 4 cheat sheets for you.  They are check lists, bundled for your convenience that you can post in your office, cubicle space or home office. Easy reference, easy-peasy. Just download the check lists here. Then let me know how you do on your path to world-class business relationships.
Cheers!
L. Michelle Smith