Tales from the Tour Bus: Catch-up with L. Michelle Smith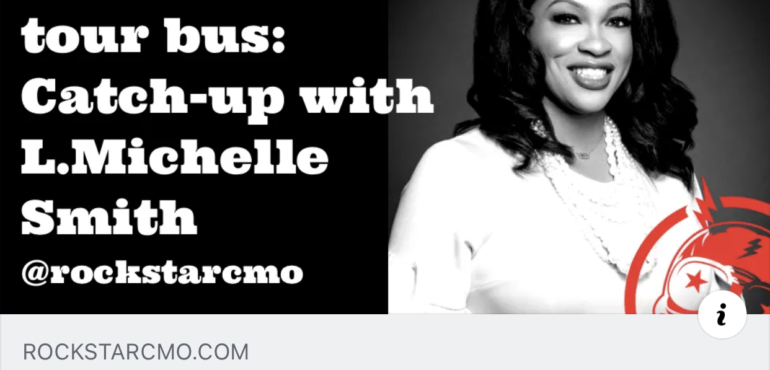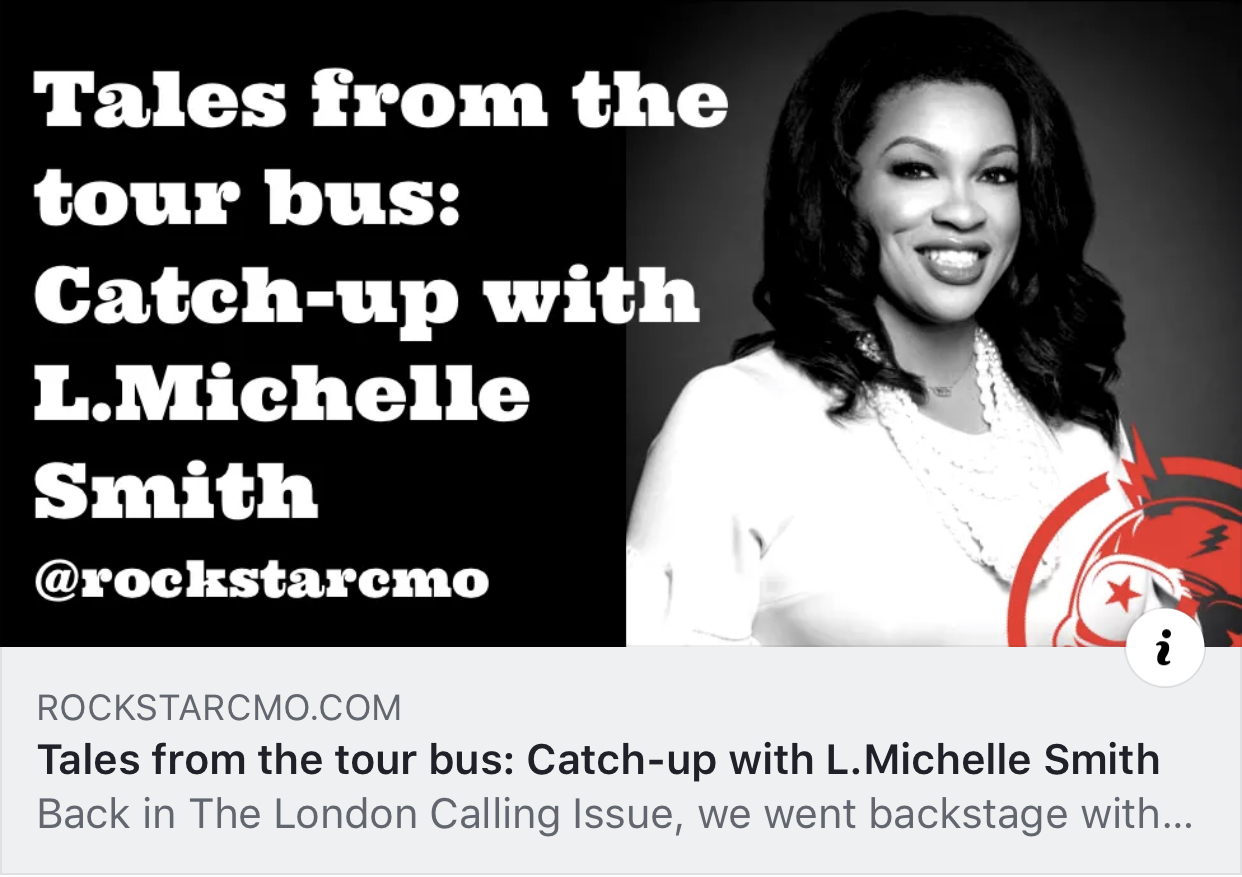 Back in The London Calling Issue, we went backstage with Dallas native, L. Michelle Smith, a classically-trained mezzo soprano, author, speaker and marketing leader with over 25 years of experience as a communicator and integrated marketer. In this issue, Ian Truscott hops on the tour bus and catches up with this executive and business coach and entrepreneur.
Hi Michelle, we went Backstage with you back in January, since then you seem to be conquering the world – what's new with you?
Hey, Ian… A lot has happened since we last chatted.  I left AT&T and am now on my own as the CEO and Founder of an exciting venture.  My company, no silos communications LLC has six brands, all of which are fuelled by tech and are committed to developing rock star leaders and brands that thrive at the intersection of tech, culture and business.
You are familiar with my podcast, The Culture Soup Podcastâ, which has now been in the Top 10 on Apple Podcast Business/Business News consistently since May—thanks to Rockstar CMO readers too, no less.
I also have talent and leadership development platforms and consulting with 30MinuteMentor.com, my professional business & executive coaching practice: NSC Coaching and NSC Strategic Consulting.  The last brand also handles strategic communications.  Of course, there's my personal brand as a professional keynote speaker and author—yes, I'm working on a book or two.
And finally, there is no silos communications group which is all about public relations, integrated marketing and brand management for blue-chip companies and high-profile individuals.  I've been approached by a couple of brands to go in-house, but I think I'm more impactful outside the corporate structure at this point in my career.
Wow… that sounds exhausting, yes, we love your Culture Soup podcast, you have some great guests – what inspired the name?
Thank you, Ian!  The podcast name is based on one of my keynotes that was very popular in 2017.  I make the statement that "social media is culture soup," and it is based on real research that shows the many of the popular hashtags, emoji usages and trending movements and topics can be traced to various cultures, especially underrepresented groups.
At the beginning of each episode, every Thursday, we tee up every conversation with a "Culture Soup Moment", where I look at the threads on social media and select a hot topic that will kick start our conversation for that show.
You've also broadened your podcasting with a new episode on the show?
That's right! I also have another episode of The Culture Soup Podcast ®️, that airs every second Tuesday called "The Coaching Corner," where I address pain points of leaders in corporate and small business with topics that are important to their success.