Creating Content That Sells Webinar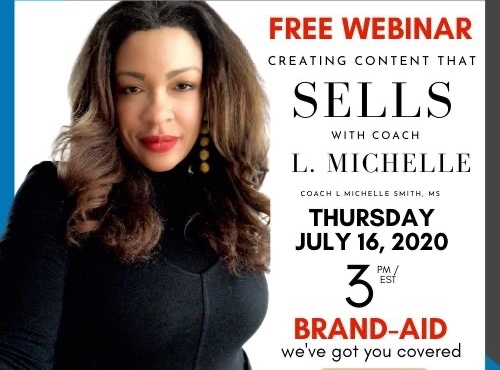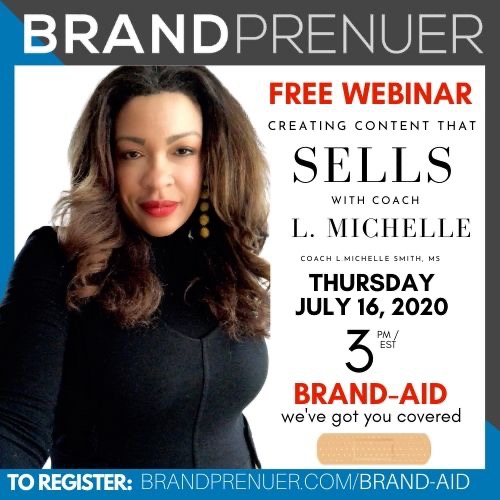 FREE TRAINING: CREATING CONTENT THAT SELLS
Content is the fuel that keeps this social media engine going. As such, for those of you who leverage content to sell your services or your insights, it can be difficult coming up with fresh ideas.
During this free webinar,  I will teach you how to create content that converts no matter what social media platform you're on.
Join the BRANDPRENUER community this Thursday, July 16, 2020 | 3 PM EST for this special learning event.
All content is not created equal, especially when it comes to selling your BRAND. Let us teach you how to create content that helps you GET NOTICED!
We have 5 concepts to cover–
~getting your "one thing" right
~how to develop a content strategy
~how to move from simple brand awareness to brand loyalty
~real life examples of translating your content from Linkedin to TikTok and every platform in between and remaining on-brand.
~how to to ensure your content converts
It's happening right after the DCEO event, and it's FREE!
Get your brand right!
See you there!