Trying not to be "too out there"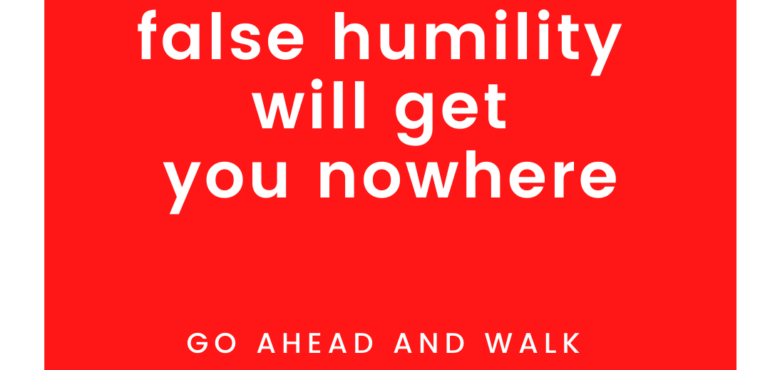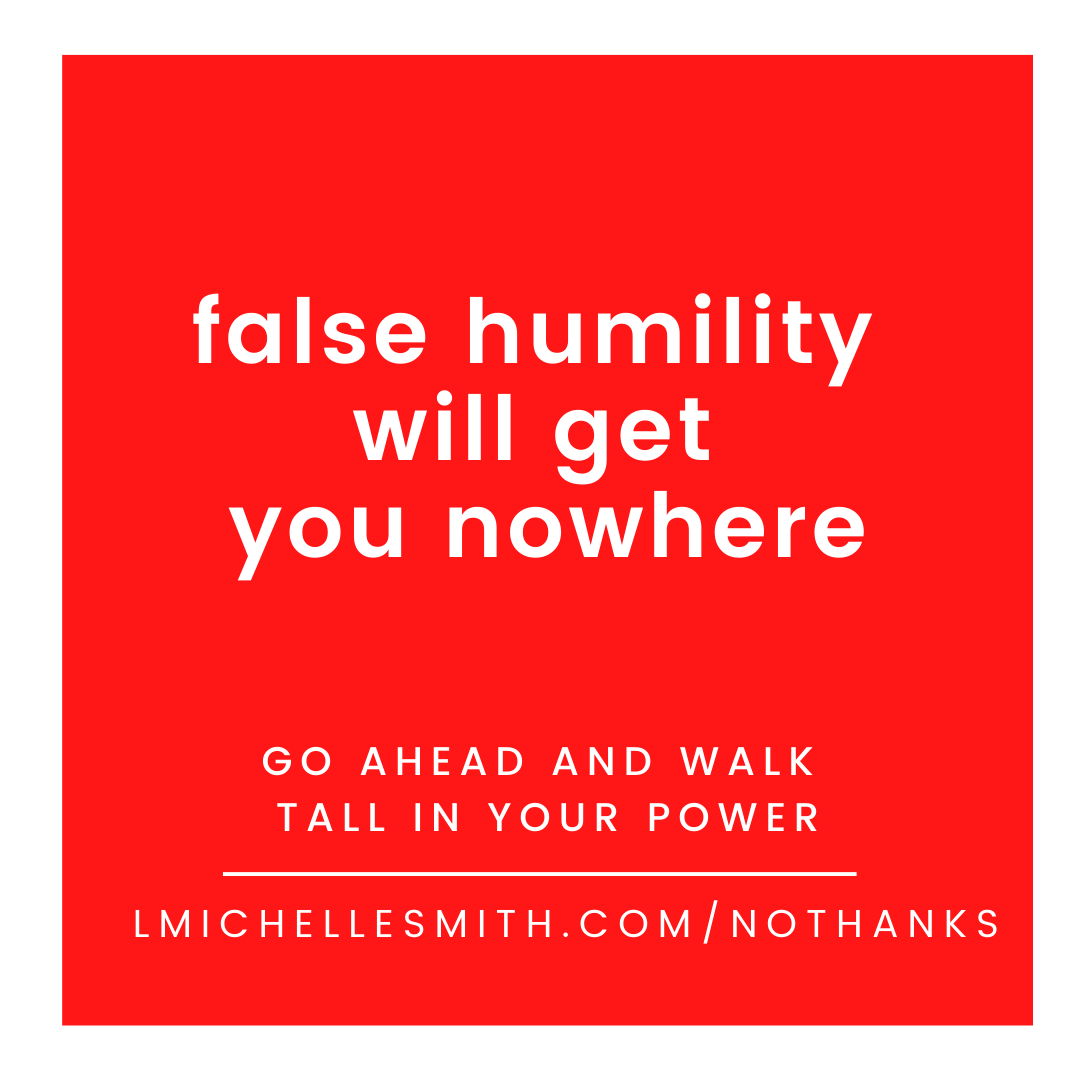 You work hard, and you are finally getting the recognition.  But know one knows it.  You see other people sharing their accomplishments and thought leadership online and you actually enjoy the ones who aren't obnoxious about it.  However, when it comes to the idea of your sharing, you freeze.
Are you leaning into false humility?  This isn't even the so-called "humble brag."  You haven't given yourself to be accused of that, Sis.  There is another aspect to false humility.
The thought process goes something like this:
I don't want to be seen as bragging.
What if I share and my colleagues don't like it?
What if I don't get any likes or comments?
I don't want to be too out there…
If I could get someone else to share it, it would be better.
Here's the problem… are you really being humble?  Humility comes from the inside.  It is a desire to show up in a way that isn't boastful.  Do you really plan to be boastful?  If you were, you wouldn't be so cautious, Sis.  The mindset I just described comes from fear.  It is driven by a primary concern of what others might say or think.  That isn't humility.  That is fear.
Is what other people say or think something you can control?  What do those same people say about you when they are out of your presence today?  Could you ever really know?  Is it all roses…really?
And as for getting someone else to share on their platforms, does it make sense that their online community cares as much about you as they do about the colleague that shares for you?  Chances are, they don't even know you, unless your colleague's online community is only made up of your mutual colleagues and bosses anyway?
What you need to consider is your why.
What is the reason you want to share the recognition or thought leadership in the first place?  Is it to broaden your digital footprint?  Is it to ensure you can be found and when you are, the opportunities can easily come to you?  Is it that you want to inspire or share knowledge that is valuable to your community?
These are all valid reasons, and nothing to shrink from. You can be humble and seek these goals simultaneously.
If you aren't a braggadocios person to begin with, you will find a way to share that doesn't sound as such.  Trust yourself.
As women of color, especially in the age of social media where we over index in setting the trends, according to Nielsen data, you can expect this common trope to come back at you:  she's self-promotional.  Newsflash: they will call you that even when you're posting about the company brand.
In this new, fractured digital economy, hiding will get you nowhere fast.  In fact, with rare in-person meetings and gatherings, it could get you forgotten.
Ask yourself: what do I really want?
Then share that great content, Sis.
People who don't care for you are already talking about you… but what you do not know, is it really your business?
Learn more about how to bet you your own brand in my new book, No Thanks: 7 Ways to Say I'll Just Include Myself, and be on the look out for the release of the audiobook.
See you online…
LMS