RadioONE: Not Everyone is Thrilled to Head Back to Work, but Here's What You Can Do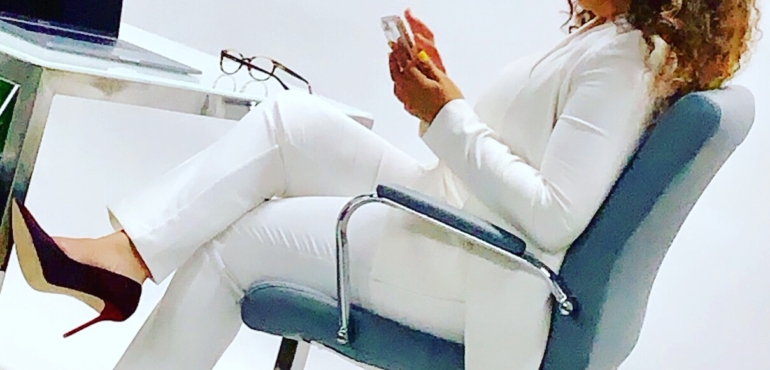 Returning to the office is one of the hot topics right now among companies and professionals.

Let's face it. Not everyone is thrilled about it.

Your point of view on it may depend on who you are. For many Black women, the thought of returning to the office environment isn't as simple as finally returning to a quiet workspace conducive to getting things done. Actually. the pandemic and working from home may have provided some sanctuary from the inevitable: microaggressive bullies.

What should you do if you are faced with Karen (or Kyle) as you start to consider a return to the workplace? I shared some insights that come exclusively from the special edition of No Thanks: 7 Ways to Say I'll Just Include Myself, The Remix with Radio/UrbanOne online.
Here is an excerpt, and as you can see, readers had some strong emotions about it: 
As COVID vaccinations gain traction, companies are now moving forward with a steady return to the office, or in the alternative, a hybrid work environment. In a recent discussion with CNBC, employees expressed resentment for the inevitable office return, with some scheduled for as early as June 2021.
"We were told we would start going back to the office in June," Melissa Gill, 29, told CNBC, "and I am just not ready. It's going to be really hard to adjust going back to the office." 
After a year at home, workers are struggling with leaving their families, and for many, the inconvenience of an office commute. Predictions of inter-office conflicts over return-to-work policies, between staff and executives are expected, amongst other contributors to workplace unrest. Whatever the discomfort may be, tensions are gradually on the rise.
Not often discussed, however, is the effects of ongoing social tensions and its impact on the newly resurrected office environment. In a brief interview with executive coach L. Michelle Smith, she discusses the foreseeable microaggressions that may occur within the workplace, and how Black women and other women of color can combat these experiences, in an effort to move forward in professional leadership and life.  
What are some of the different types of microaggressions that professional women of color should be prepared for as they gear up for a return to the physical office?
"Microaggressive bullying can come in many different forms, from work-jacking to mansplaining or whitesplaining. Work-jacking is when someone steals your work in broad daylight. Mansplaining or 'whitesplaining' happens when your ideas are hijacked in meetings. Both usually happen in front of others, so it is humiliating and undermining."

You can check out the entire article on RadioOne/UrbanOne's 97.9 The Beat.