BLAVITY: Now is the perfect time for Black Women to find their Seat in the C-Suite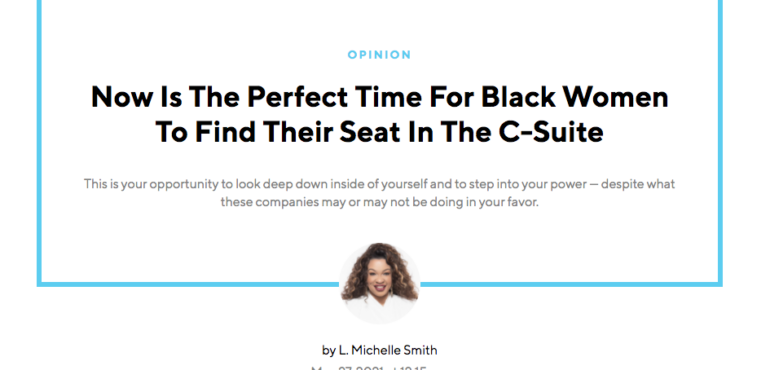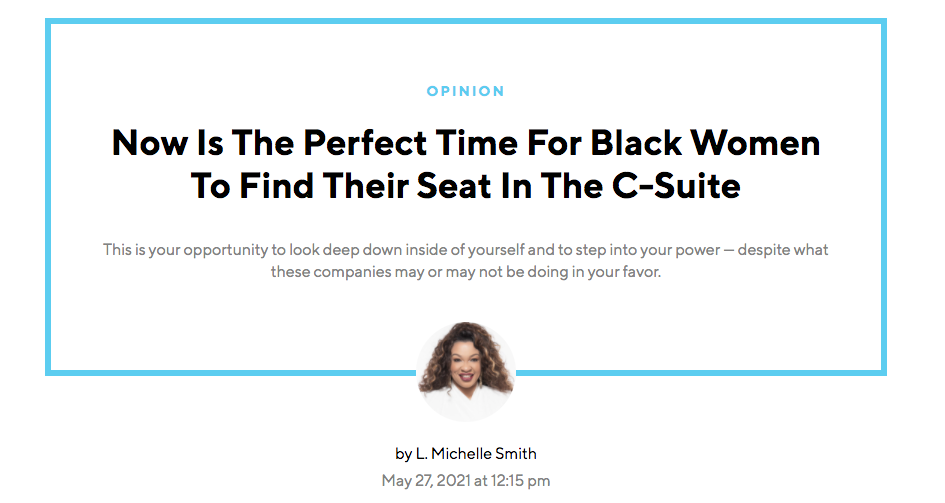 Now is the perfect time for Black Women to find their Seat in the C-Suite.

I said what I said. In fact, this is my very first op-ed to be published ever, and I'm thrilled that Blavity Inc. provided the space for this important commentary.

How can she take her place in the C-Suite? One sure-fire way to the top is to build your business-building skills, income and network outside your current the organization. You've heard me say "lean out to lean in." This is exactly what I mean by it.

I share other insights with Blavity from the bonus edition of No Thanks: 7 Ways to Say I'll Just Include Myself, The Remix which I released last week. I hope you will check it out.
Here is an excerpt"
Black women have accomplished so much over the last year: Kamala Harris, as the first Black and South Asian woman to become Vice President of the United States; Viola Davis as the most-nominated Black actress in Oscars history; Stacey Abrams, as the voting rights activist who turned Georgia blue; and now Thashunda Brown Duckett and Rosalind Brewer, as Black women CEOs of Fortune 500 companies. The list goes on and on.
While victorious nevertheless, these successes emerge, despite systemic gender and racial inequities within our society. And the numbers remain scant with Black women only representing less than 1% of top seats in the Fortune 500. Studies indicate that Black women are not only qualified but highly effective as leaders in both the C-Suite and in business. Yet, the data from inside these companies does not reflect this reality.

Check out the entire article on Blavity.

Get #NoThanksTheRemix only on Amazon.