The Culture Soup Podcast®: Out of Office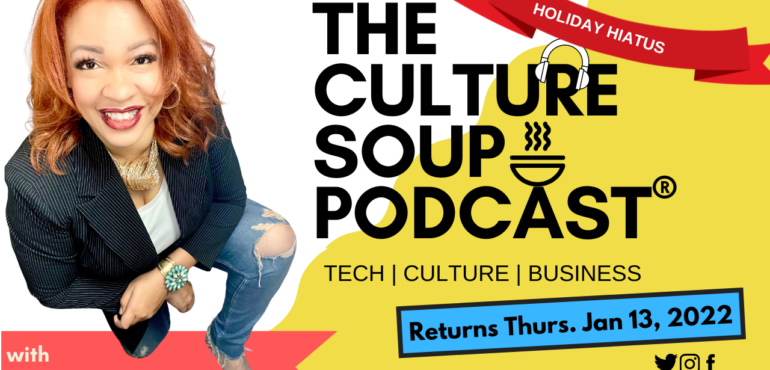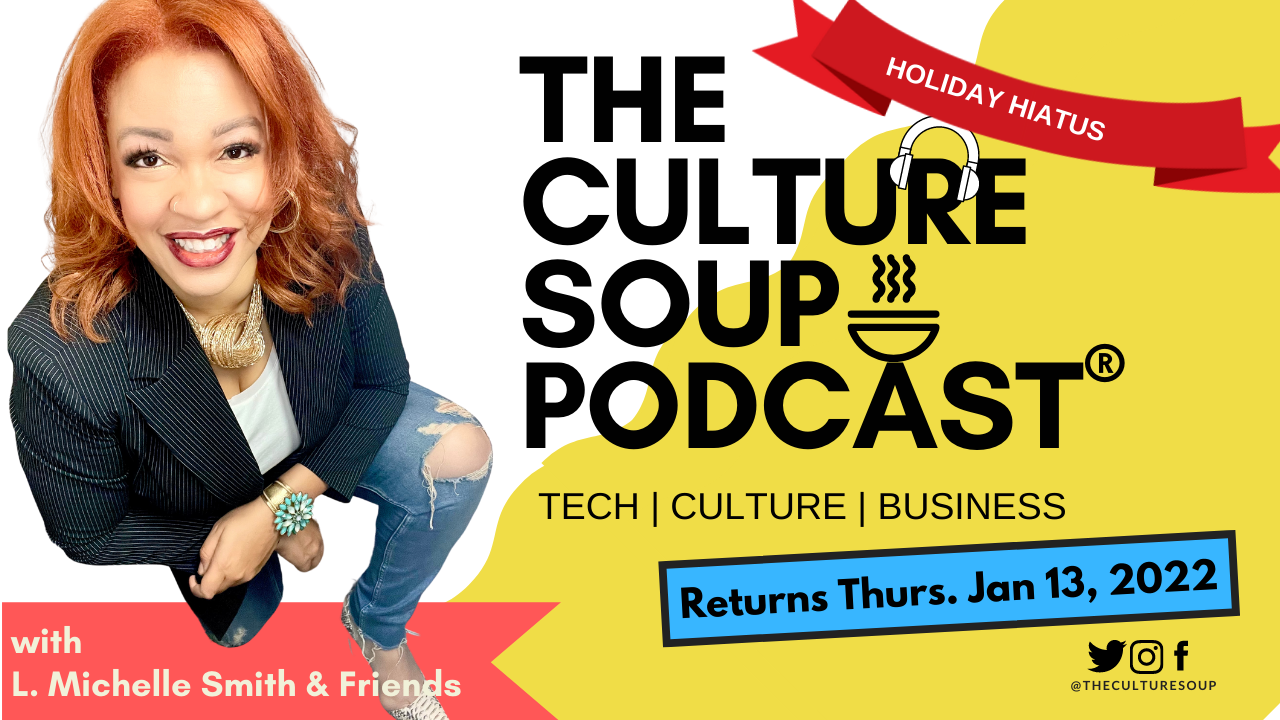 You may have noticed that The Culture Soup Podcast® has been on break since around Thanksgiving. We're not streaming, but we are planning a big return, Thursday, Jan 13, 2022 with some of the most exciting guests, my friends who are killing it at the intersection of tech, business and culture.
The holidays are a great time to catch up, and you have nearly three years of content to binge watch or listen while you relax, revive and celebrate this season.
I can't wait to stream once again. Until then… enjoy your time off, and God Bless!
~ LMS