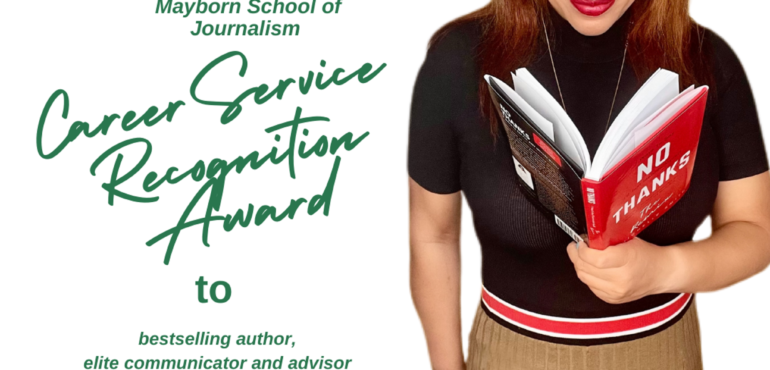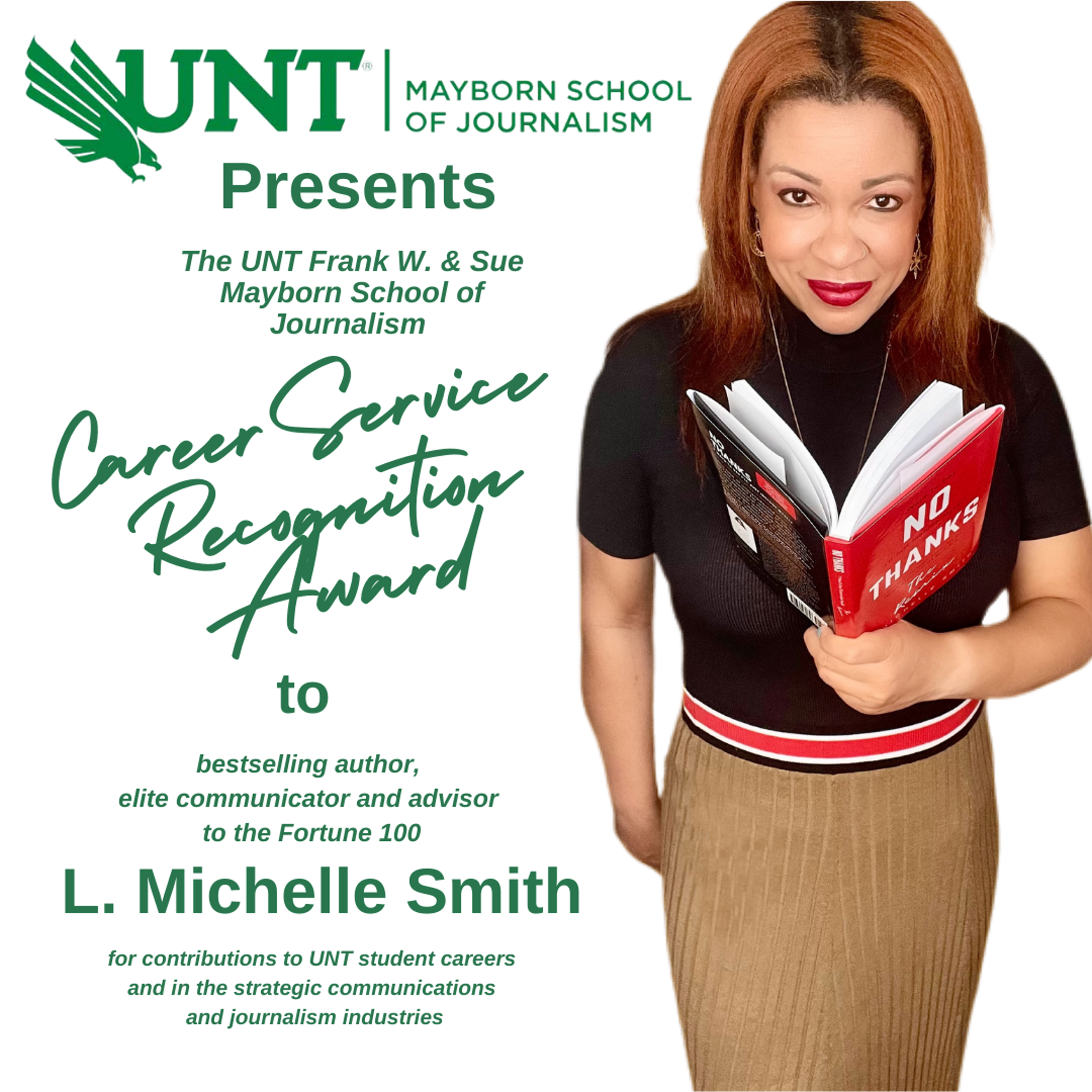 It's incredible to be recognized by a university you've never actually attended, but I have employed their graduates over the years and contributed as a keynote speaker at conferences on campus and as a guest lecturer at the University of North Texas.
So it is an honor to receive the UNT Frank W. and Sue Mayborn School of Journalism Career Service Recognition Award next week, honoring my contributions to student careers and the journalism and strategic communications industries at large over the course of my 25+ year career.
I'm looking forward to returning to campus soon to celebrate this recognition.