What's Cooking in My Studio This Week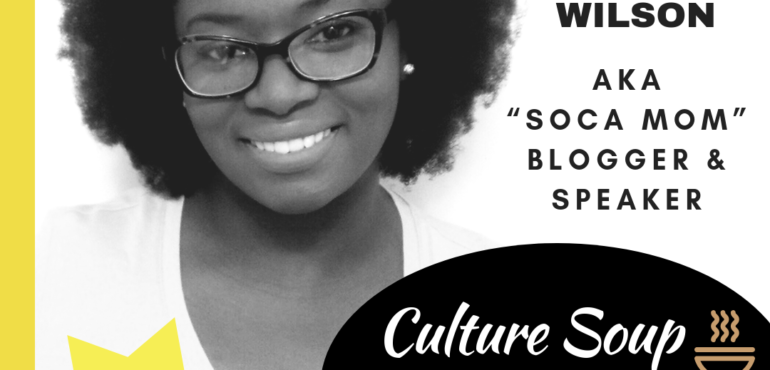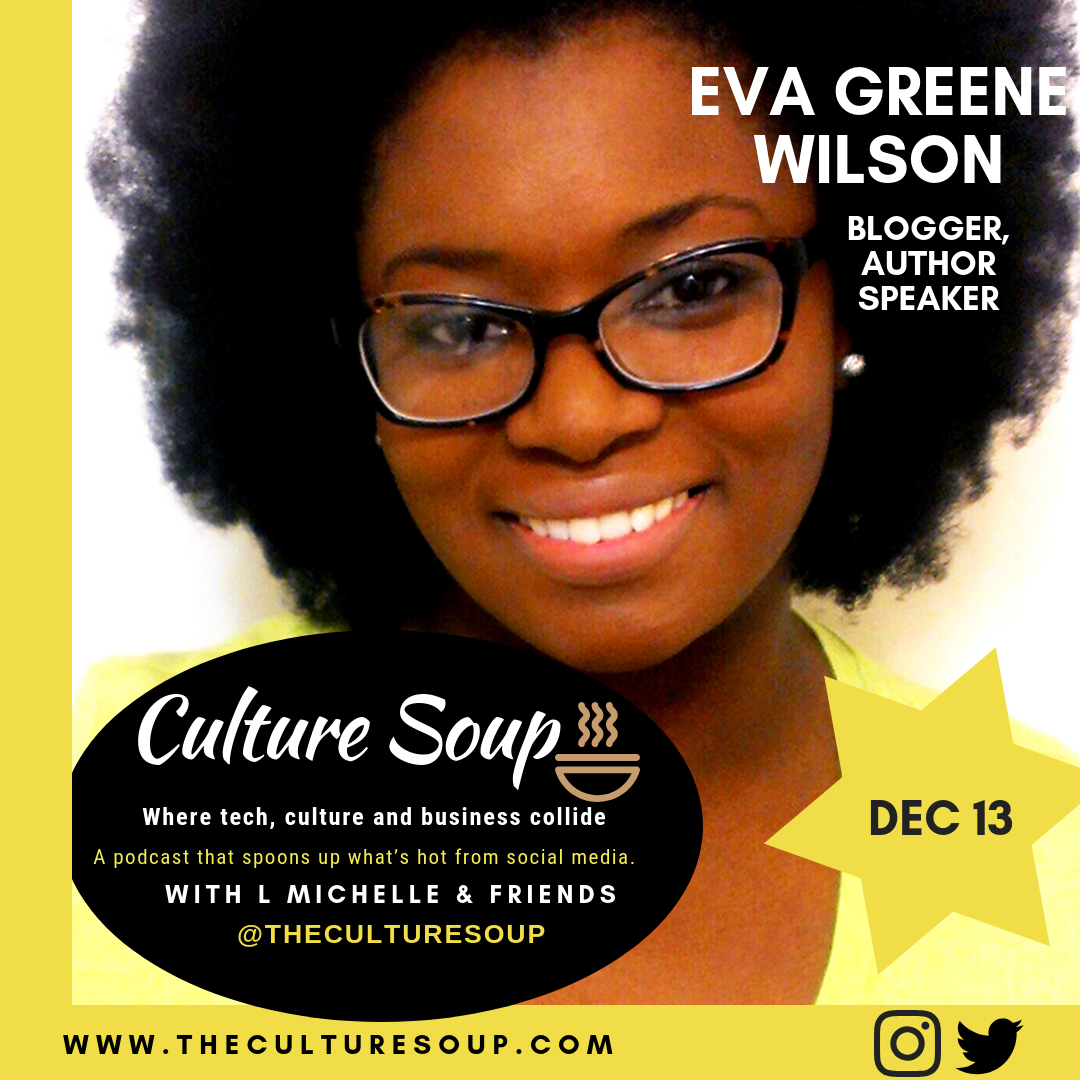 Hey, everyone!
We are about finished editing Episode 3 with social media for social good guru Chris Strub; but this week, we'll speak with Eva Green Wilson, of SocaMom.com®. She is an award-winning parenting blogger and a speaker.
Eva is a wife, mother of 3, author, illustrator and recent graduate at Howard School of Law.
Her blog posts have been featured on BlogHer.com, and republished in b3 Caribbean Magazine (print and online) and Outlish Magazine (online).
She has interviewed Jamaican American former Essence Editor in chief Constance White, Trinidadian fashion trailblazer Anya Ayoung-Chee, Jamaican TV personality and beauty queen, Kamila McDonald Alcock, Miss Universe 1998, Trinidadian beauty, Wendy Fitzwilliam, Reggae legend, the late Bunny Rugs, Soca power couple Bunji Garlin and Fay Ann Lyons, Trinidadian tech pioneers Andre Thomas and Abay Israel, creators of the Radial soca music app, and other leaders in the Caribbean community about connecting children to Caribbean culture and balancing motherhood, higher education, and career.
Eva is known for creating fun videos for brands, having an engaged community, and being a trusted source for information on the Caribbean, parenting, and education.
For the last five years, she has blogged about Caribbean American parenting, working on campaigns for companies such as Wal-Mart, HP, AT&T, and Beaches Resorts. She has won Best Parenting Blog and Best New Blog in the Black Weblog Awards, and she is a 2016 SheKnows/BlogHer Voices of the Year Honoree and presenter in the Long Form Video category.
Most importantly, she is one of my besties! The story of how we met and became friends is epic.  I think you'll love her as much as I do.And by the way, we bonded over a good curry and ginger beer at carnival in Atlanta.
Her episode will air on Dec 13, so subscribe!