No Thanks, The Remix Now Available Exclusively on Amazon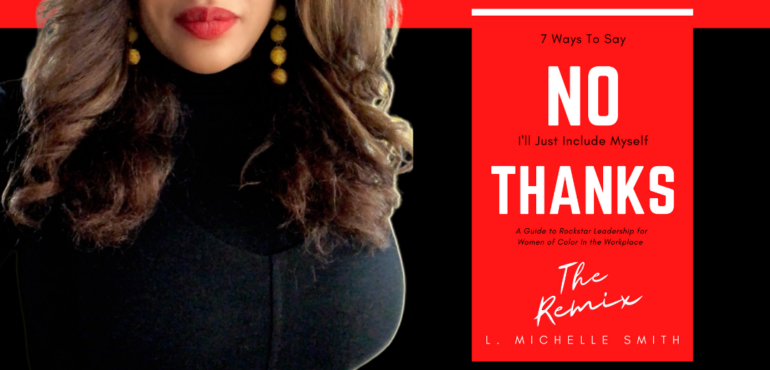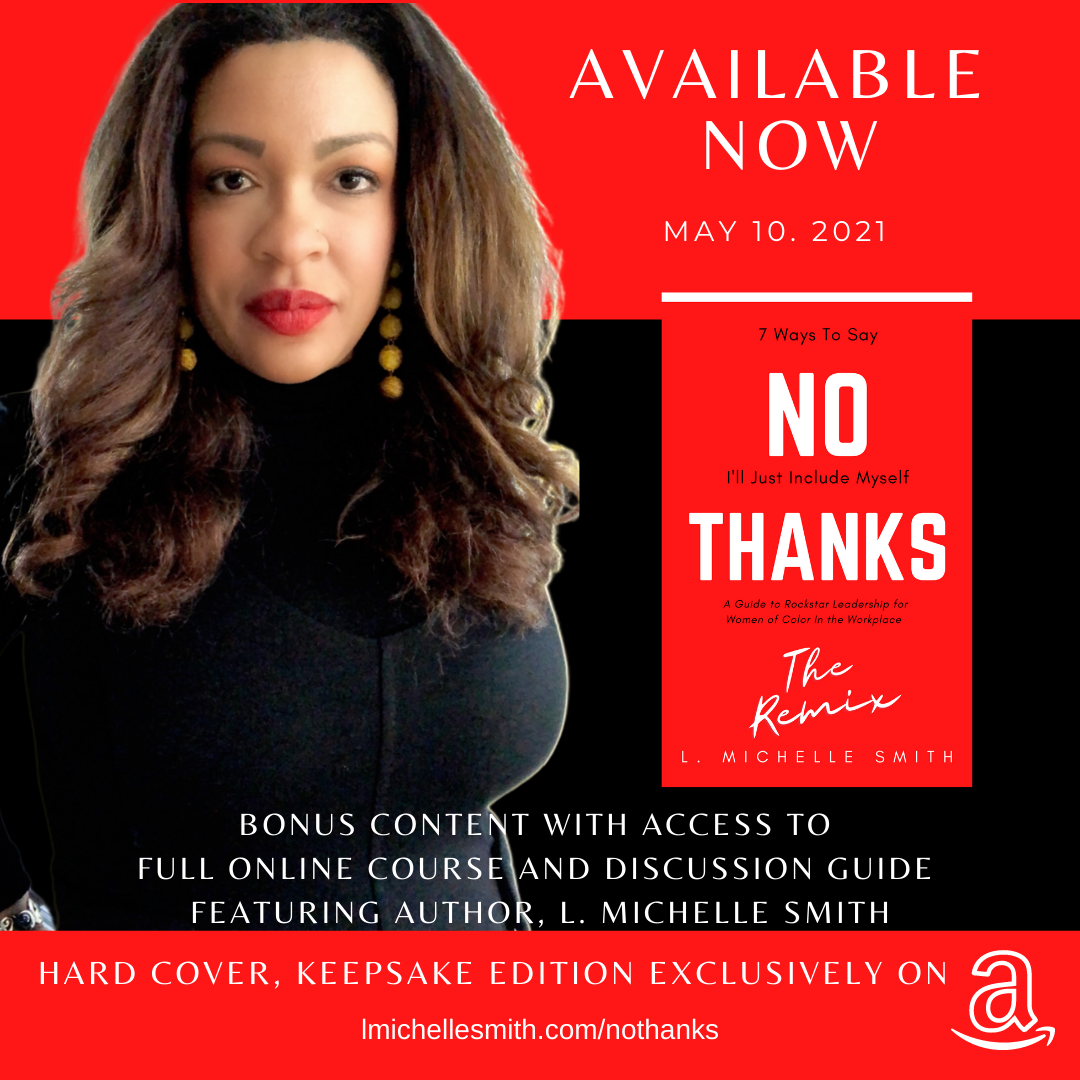 When I decided to release a bonus edition, I thought about everything that had happened in our world since Aug 2020 when #NoThanks was first released and what learnings and coaching I could provide to my sisters that was relevant to what was happening in the world. I also took into consideration what I was hearing from readers.
After hosting two twelve-week bookclubs, speaking to hundreds of professionals virtually and supporting my growing international clientele, a couple themes emerged. It was time to see if what I was hearing anecdotally really was true. So I launched into a survey of 100 professional Black women. Portions of the results of that survey serve as the basis of the expanded edition. The balance will be included as the premise to the next book in the series, Yes Please: 7 Ways to Say I'm Entitled to the C-Suite: Secrets Women of Color Need to Know Now to Find Their Happy and Thrive in an Exclusive Corporate Culture.
The journey to No Thanks, The Remix has been extraordinary to say the least, and with almost 1/3 more content than the original, you get more of what you said you loved: Actionable insights, engaging and relatable storytelling, psychology-based coaching and affirmations, data-driven tips and advice.
The overarching theme is how to lead while handling micro-aggressive bullies in all the forms they present themselves in the workplace, and also how we can begin to train our little girls to be resilient and believe in themselves before they enter the workforce, opening the door to my daughter's book that drops this fall, No Thanks for Girls.
And yes, I continued to bring the realness.
Get your copy beginning NOW exclusively on Amazon.
It's a special hardcover edition with accolades from notables.
Enjoy.
I can't wait to hear back from you on this important conversation.
LMS