Ep 103: Football Players, Protests and Pandemics with Clarence Hill, Jr.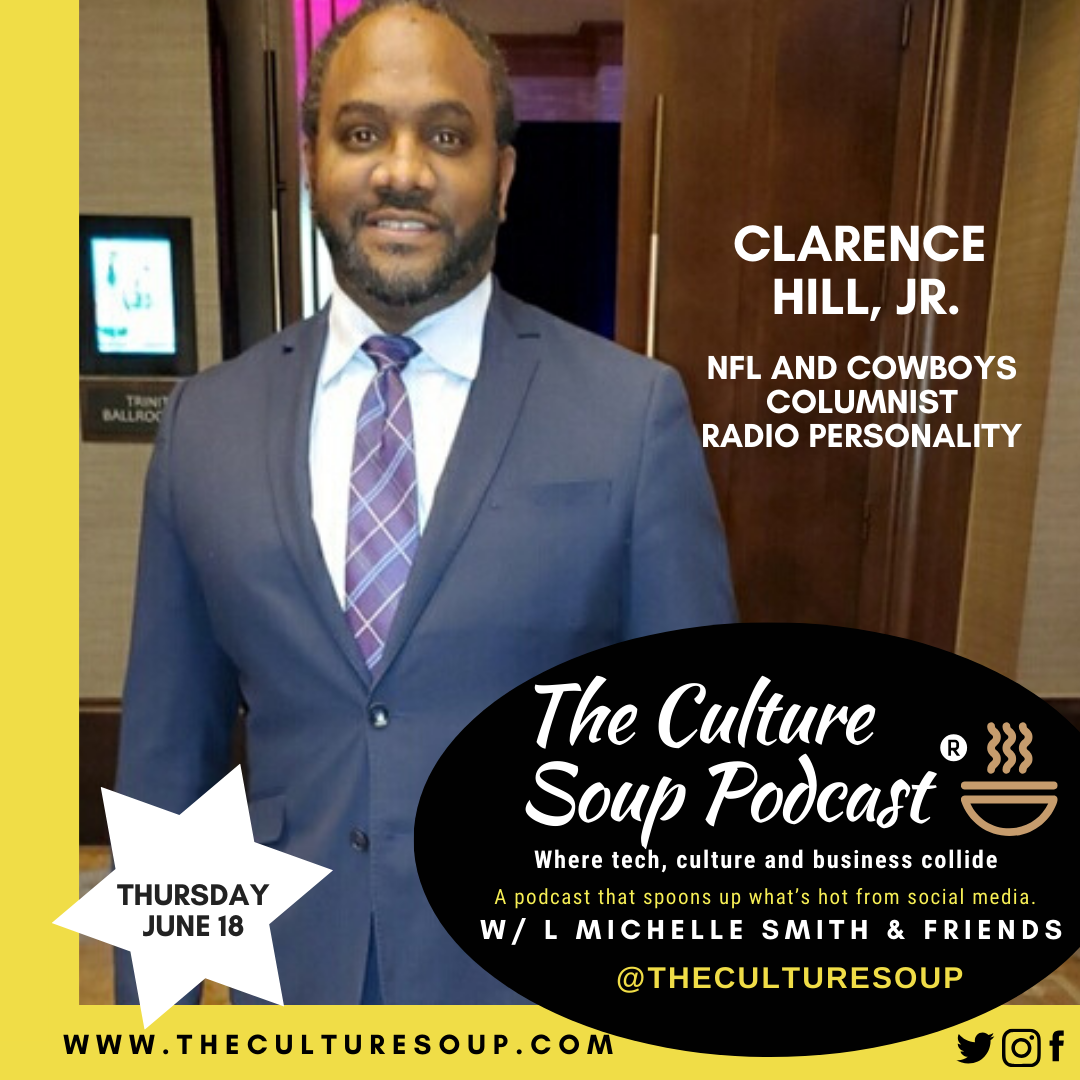 *Sips Tea* ☕️ But what will @dallascowboys owner Jerry Jones do? He's quiet as a mouse on this topic of social justice, and Clarence Hill, Jr says "That's not like him." Even I said, "Come on out to the picnic, Jerry! It's a good move!" He also says that the @nfl got "punked" by @nascar with their bold removal of the confederate flag from all their events. We talk leadership lessons in all of it.
What will team owners do in response to Roger Goodell's "urging" of the rehire of @kaepernick7?
Will the @redskins do something about their brand now that systemic racism is front and center? I mean, even Aunt Jemimah is being retired, so why not?
And what will football look like in 5 years?
We talk about all that, AND we talk the safety issues surrounding a new season in the face of #covid19. No one is playing, but the sports world keeps this guy busy! You can read his column daily in the @fortworthstarinstgramand hear him on @espnradiodallas. Who's ready to talk sports culture?
Tomorrow at noon on The Culture Soup Podcast®️. Did I mention that my @nabjofficial family is dope? #tech#business #culture #sports #football#nfl #race #socialjustice