Lyric Opera Chicago Taps NSC Coaching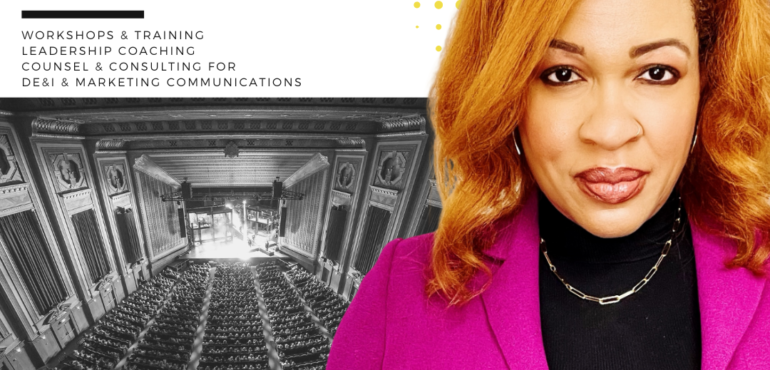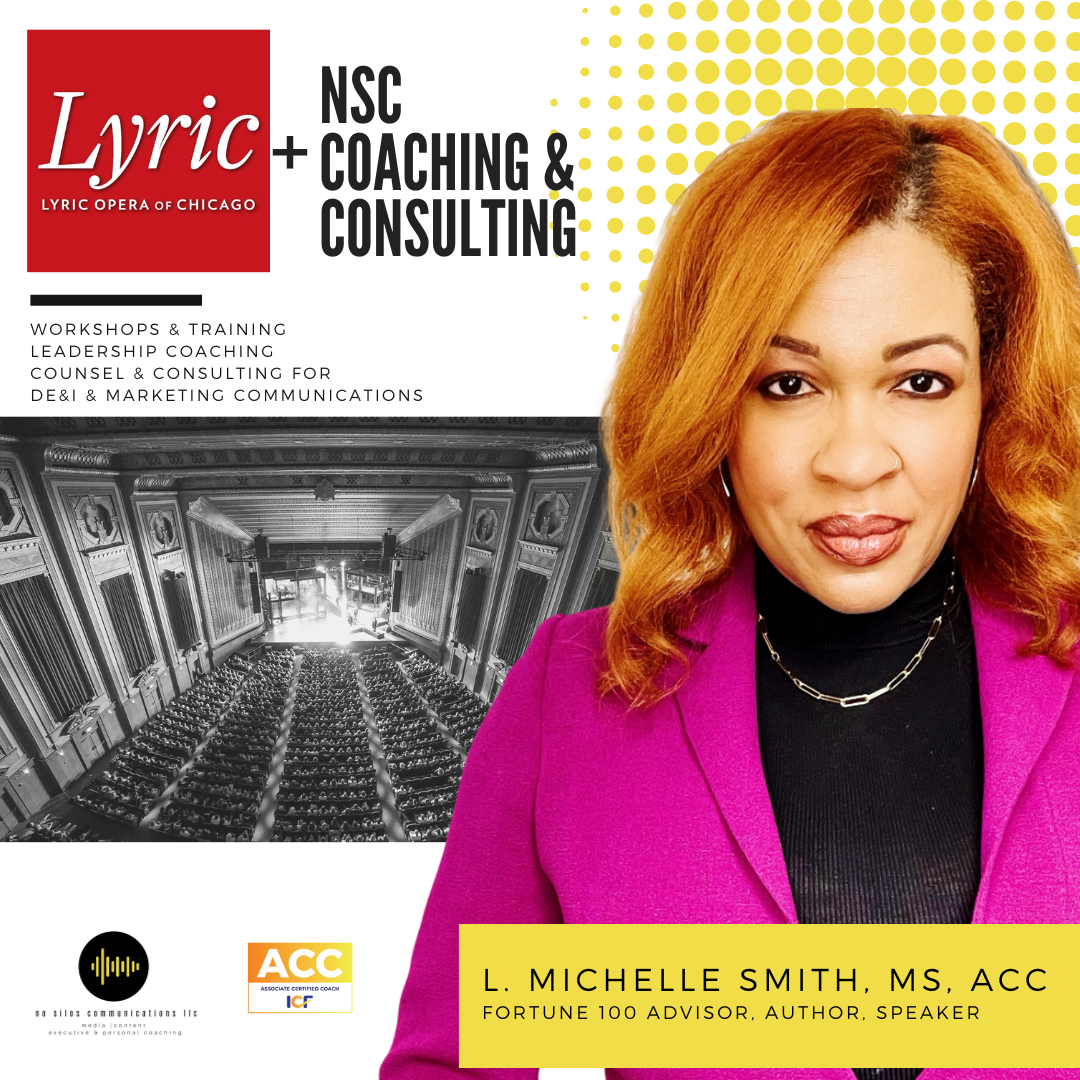 It is rare that I post new business wins with organizations, but this one is pretty special and uncovers some work that I've been doing for some time in this industry, but never at this scale.
Recently, I joined forces with @Lyric Opera Chicago to kick off an integrated engagement which blends, individual and group coaching, consulting, workshops and brainstorming to primarily assist their development teams and DE&I working group to position them as the leader that they are in the space. This is fairly new territory for many in the opera arena, so instead of coming in and doing the work for them (remember, I RETIRED from PR/Marketing and I don't have a PR agency—so this is what you will get if you inquire—and trust me, it's much better!), I'm engaging an innovative approach that has improved teams' capabilities in the space in other companies and empowered them to continue to do impactful work without me and my team after the engagement is complete.
That's right, we'll be employing a huge dose of applied positive psychology and neuroscience tenets, tapping into their motivations and passions, while filling learning gaps with the latest in strategic communications. We also uncover any workplace culture stumbling blocks that could prevent their DE&I storytelling goals while building a more collaborative culture and processes between departments who will need to work together to make this happen. In corporate environments that are highly matrixed, we call it "stakeholdering," putting that paradigm into motion makes any organization move faster.
I've been told since joining Opera America's board in 2017 that knowledge from the Fortune 100 was direly needed in the Opera space, and I'm honored that companies like Lyric Opera Chicago have made a major commitment to see it happen for themselves. I've also completed work for the Washington Opera and Kennedy Center in executive/personal branding and continue work with Opera Omaha which is publicly committed to becoming an anti-racist organization.
For those of you wondering how I blend leadership development and strategic communications in my practice, this is just one example in the arts, but it's a powerful one that brings just one of my subject matter expertise to bear.