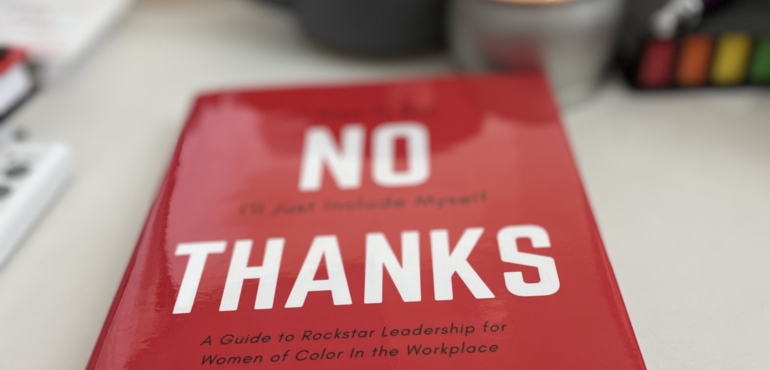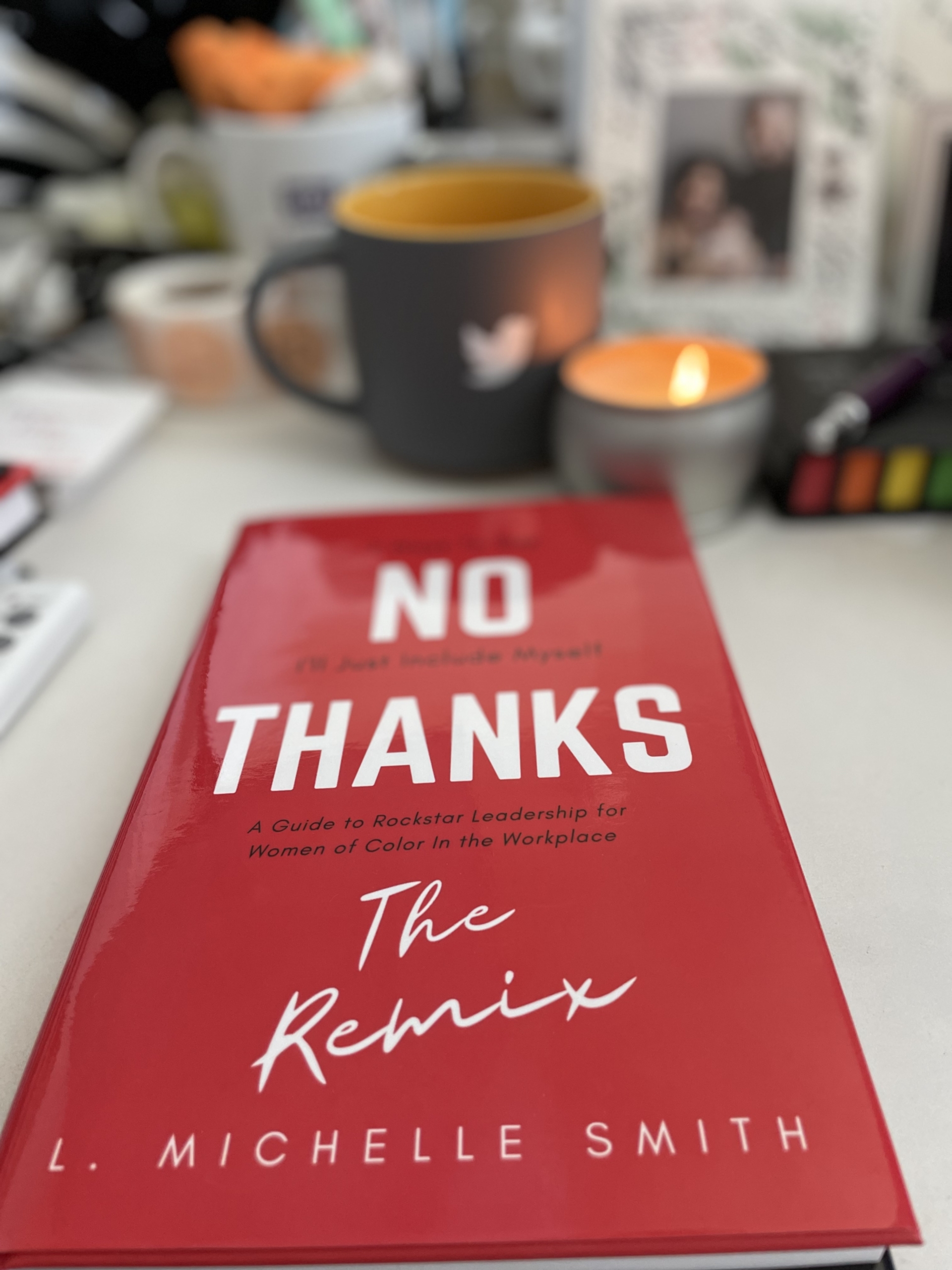 On May 10, 2021, a rebirth occurred…
No Thanks, The Remix was born, and it was No Thanks: 7 Ways to Say I'll Just Include Myself, the original edition's, even more slaytastic self…well, remixed.
She won the National Association of Black Journalists 2021 Outstanding Book Award, spurred a whole new round of national media placements and interviews, all while revealing woman of color's biggest supporters and biggest detractors by race and gender in business, according to a survey of high-performing Black women executives.
Grounded in positive psychology, it delivered
👏🏽 two thirds more content
👏🏽two more bonus affirmations
👏🏽 how to tame Karens in the workplace,
👏🏽 how to reel in workjackings,
👏🏽 how to disarm mansplainers and whitesplainers
👏🏽and how to prepare our young girls for a future where they can opt in to themselves and out of a mindset that says wait for someone to do it for them.
It delivered all of that with research, data and science.
AND YOU ARE STILL BUYING THIS BOOK along with the original edition…
… and the SLAY EVERYDAY companion journal
… and my daughter's children's book, No Thanks for Girls!
No Thanks has not lost steam, in fact, it is picking up steam in retail and with corporations and consumers with each title fueling sales for the other.
So I THANK YOU, and I celebrate the liberated minds that have resulted from this family of titles.
This book is a multiplier… and it is supporting and freeing more Black women leaders and women of color and others to smash their goals now instead of waiting for their C-suite and senior executive dreams until later or never.
I am so blessed to have birthed this franchise into the world.
Look for the sequel, Yes Please! 7 Ways to Say I'm Entitled to the C-Suite: Secrets Women of Color Need to Know Now to Find Their Happy and Thrive in an Exclusive Corporate Culture…coming soon!
Get No Thanks, The Remix exclusively on Amazon!
Happy Birthday, No Thanks, The Remix!
Keep slaying! 🔥