: LMS Shares the Power of Knowing Your Value with Black Leaders at Denny's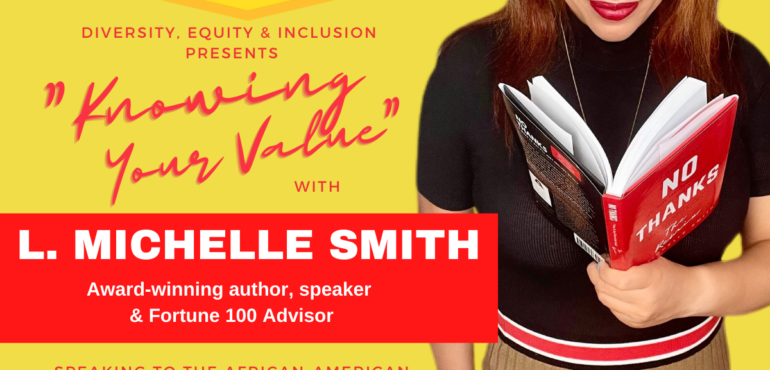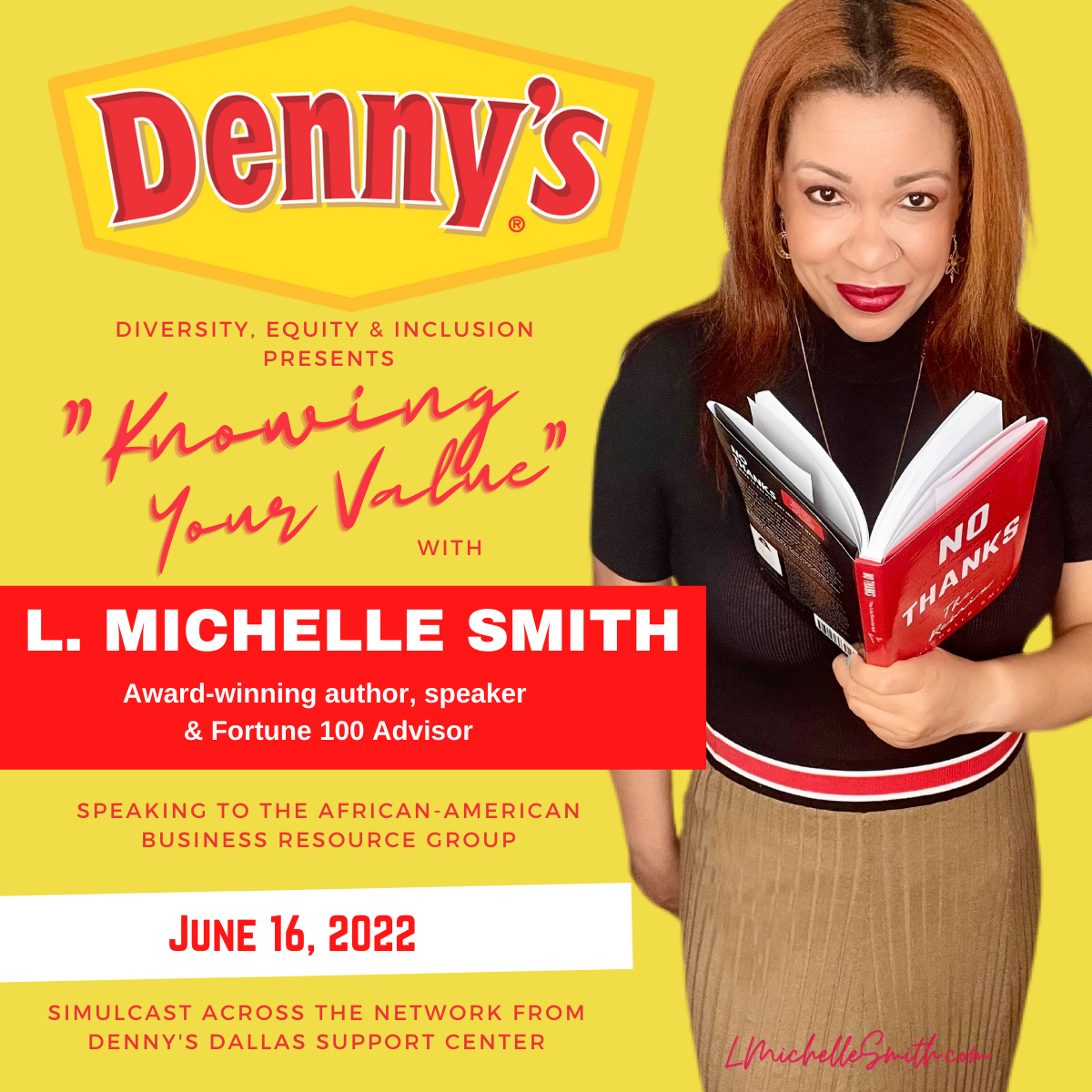 "The heroine in the book is knowing your value."
I have lost count of the many times that I've uttered those words since 2020 when I released the first edition of No Thanks: 7 Ways to Say I'll Just Include Myself. Soon, I'll be sharing this in person with the leaders at Denny's.
By the way: "The villain in the book is fear."
We'll unravel the important steps of knowing who you are and understanding your intrinsic value in order to bolster the confidence it takes to lead even when fear seems to have you stuck.
A special thanks to April Kelly Drummond for the invitation to share as a part of Denny's DE&I efforts, and a big ole shoutout to Joey Fowler, one of those statistically rare and genius Black women leaders in tech for making this happen on behalf of the African American Leadership Group (AALG).