Join us for Happy Anyway with Dr. Jeff Gardere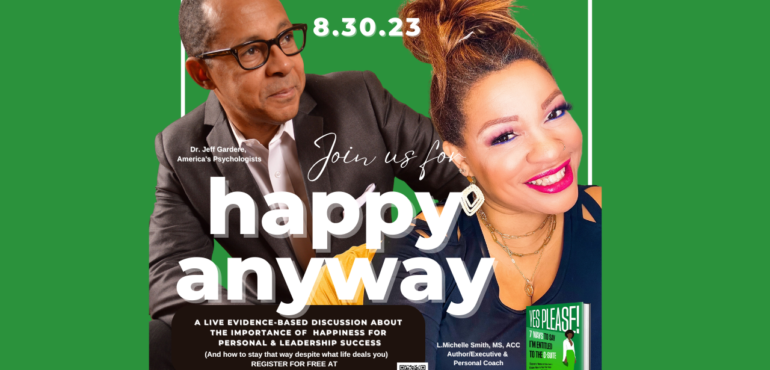 Join L. Michelle Smith, M.S., ACC, CPEC and Dr. Jeff Gardere, two of the nation's top experts in mental wellness and evidence-based leadership coaching, about the importance of happiness for personal & leadership success and how to stay that way despite what life and work throws at you.
They'll also discuss themes from Coach L's new book Yes Please!, where Dr. Jeff penned the foreword and their new collaboration" Coaching + Counseling".
This event will not be live streamed. Register to be a part of this private online event here.