LMS' Inauguration Day Tweet Makes the Orange County Register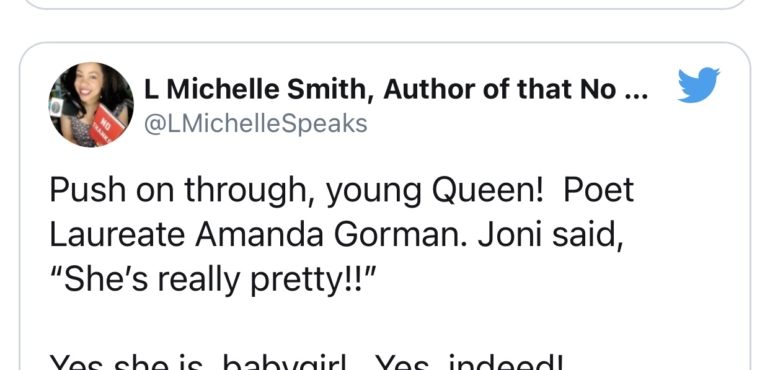 What a historic moment for our country with yesterday's Inauguration Day!
I was absolutely impressed with the young poet laureate who rendered verse at the ceremony. So much so that I tweeted about it, and reflected my conversation with my 8 year old daughter. The tweet about my and my daughter's reaction to Amanda Gorman, including it with tweets from the amazing organizer and public figure Stacy Abrams and right after one from …. wait for it…. Lin-Manuel Miranda from the Broadway hit Hamilton.
Gorman embodied so much of what we already know about our community, the Black community.  She was exceptional, and with the oratory tradition in the Black church, schools and community organizations.  This is just one of the leadership lessons I received growing up in the Black Church, how to speak and present at a very young age.  Teaching adult Sunday school classes at the age of 12 will button you up quickly.  I plan to explore more on this topic in projects to come.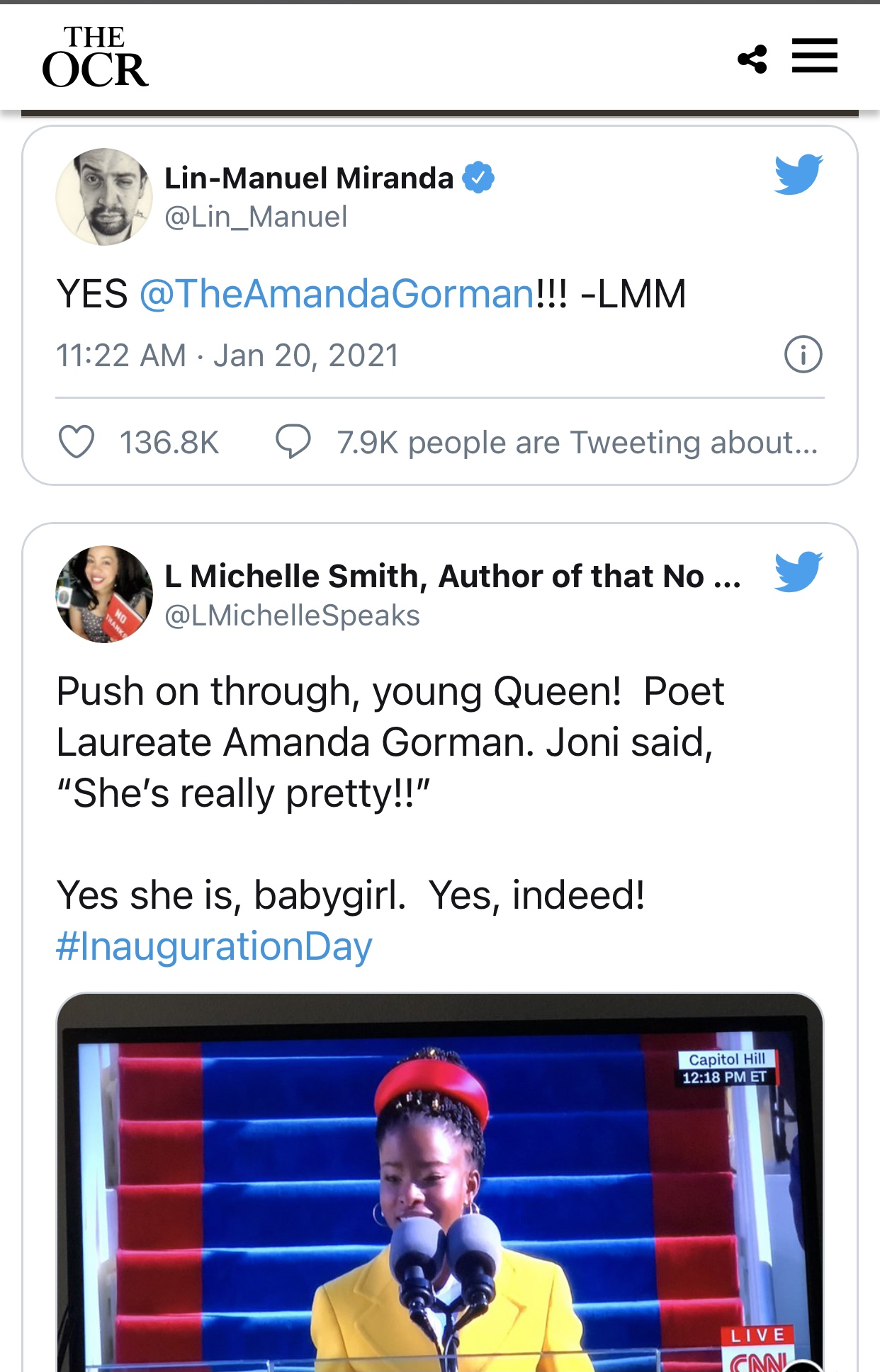 Check out today's special Inauguration Day edition of The Culture Soup Podcast®.  I speak with USA Today workplace writer Charisse Jones about how Vice President Kamala Harris' historic election impacts the leadership potential of women of color in the workplace and beyond. The special Inauguration episode aired beginning Wednesday.  It's called "Vice President Kamala Harris, Black Women & Leading."
Newly re-engineered and sounding link butter, take a listen to the year's premiere episode of The Culture Soup Podcast®.

Find out the connection and implications that today's historic inauguration of the first woman of color to the second-highest leadership role in the land for leadership and women of color in the workplace.

It was a good day!
You can read the entire article with my tweet at The OCRegister.com.
LMS