ZAPIER: 3 Ways to Gear Up for More Change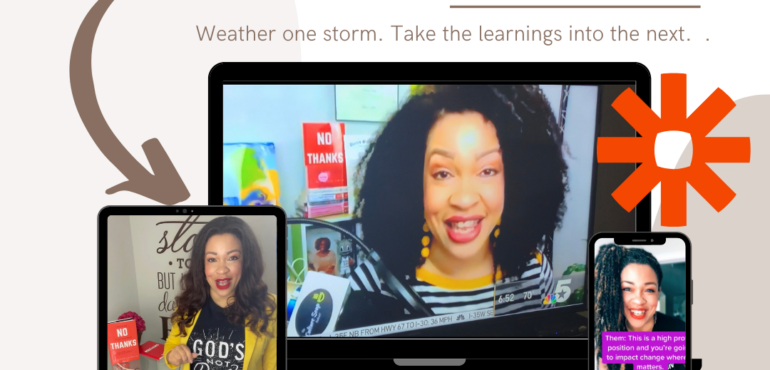 I remember it clearly. I was planning our annual spring break quest to Disney, just me and my 8-year-old. But when my current events question of the day for my strategic communications writing students turned to the evacuation of a cruise ship off the coast of Italy, and then to the canceling of SXSW in Austin, I knew that unprecedented change was upon us. It was hard to decipher exactly what was ahead, but it was clear that our lives and businesses would shift in ways that we never predicted.

Of course, we canceled Mickey. Soon Mickey himself was canceled. Parks and resorts around the world closed, and honestly, you could measure the impact on the world by the impact on Disney. In my estimation, if Mickey was hurting, we were all in a world of hurt.
Related: What are you learning from this crisis?

I quickly realized that the healthy public speaking business that I'd developed over the past several years would be dealt a blow. No more flying out on the client's dime to stay at nice hotels and speaking to hundreds, even thousands of conference-goers or university students. A pivot to digital wouldn't be difficult for me with my fully-functioning home studio, but were the brands and organizations I worked with prepared for that pivot?

We all underwent an incredible amount of change. Change that we didn't see coming, and that caused us to cancel plans—plans for our lives and plans for our work. And the shift was painful. We were thrust into grieving those losses while still in the midst of navigating and pushing through some of the deadliest and most economically devastating times.

I wasn't ready. None of us were. But when great leaders make it through a crisis, they ask themselves what they learned from it. It's the roadmap to success for other challenges. Here's what I learned.

Read more on Zapier.com.
This is sponsored content by Zapier.