NABJ Selects No Thanks for its Outstanding Book Award 2021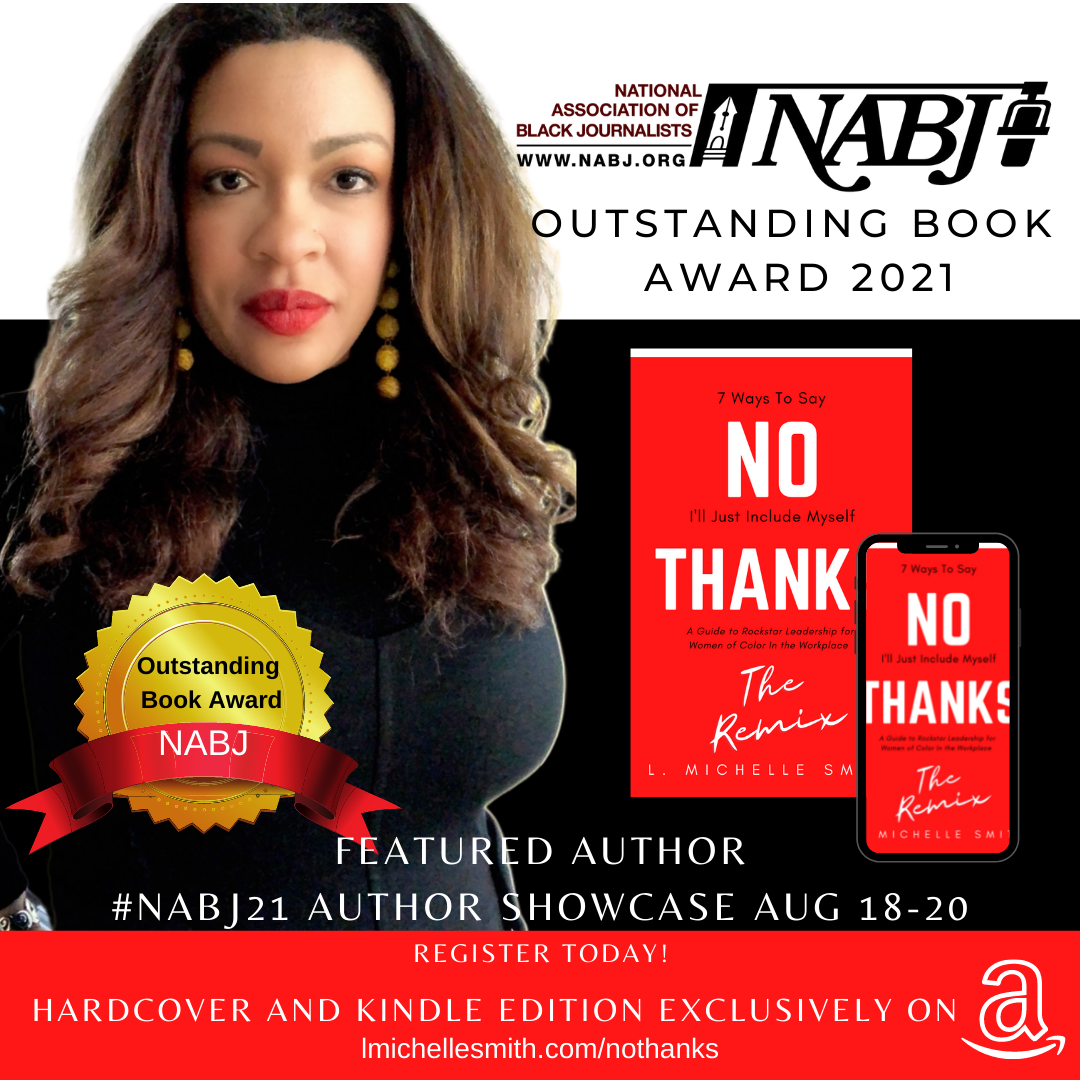 You know… The plan was to hold this content until early next week, but the magnitude of this award and recognition simple brings me joy.
I received word yesterday that the largest organization of journalists of color, National Association of Black Journalists (NABJ), will honor my book No Thanks: 7 Ways to Say I'll Just Include Myself with their Outstanding Book Award for 2021.
Of the hundreds of journalists and media professionals who wrote books this year, only 18 of us were chosen for their prestigious author's showcase which will be held during their annual convention, Aug 18-20. An award-winning journalist will interview me before convention goers about my book, and I will receive my award as well.
For those who aren't aware, this is the organization that boasts members like the Edward R. Murrow Award-winning Lester Holt of NBC, to Emmy-winning Sara Sidner of CNN to an array of Pulitzer Prize winners.
This is the organization that I joined as an 18 year old college freshman at Texas Christian University . NABJ has supported me through every step of my career journey, and this…this is icing on the cake.
Thank you, @NABJ and in advance, DFWABJ, for the support!
Isn't God good?