Surviving AND Thriving in a Changing Workplace (DOWNLOAD)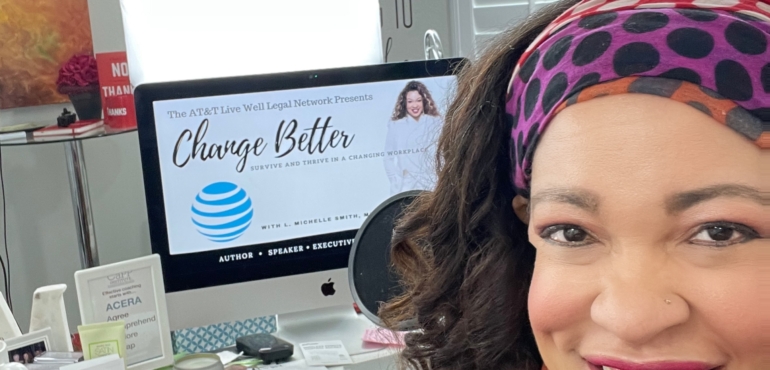 How do you lead through unprecedented change?
This is the question that leaders are continually faced with, but it isn't as pronounced as it is in this very moment in time.
I had the ultimate privilege of "going home again" and speaking to the attorneys at AT&T as a part of their Living Well Legal Network series on mental health.
I spoke on "Change Well: Survive & Thrive in a Changing Workplace." There isn't a more volatile space than if you are in the tech and media industries right now. Add on the pandemic, the economic uncertainty and the ongoing social justice and violence against people of color, and simply showing up for a WebEx conference can feel daunting.
Here is what I shared with these amazing leaders: the 5 ways to shift in order to tap into resilience.
Providing this #3MinuteRead as a download absolutely free.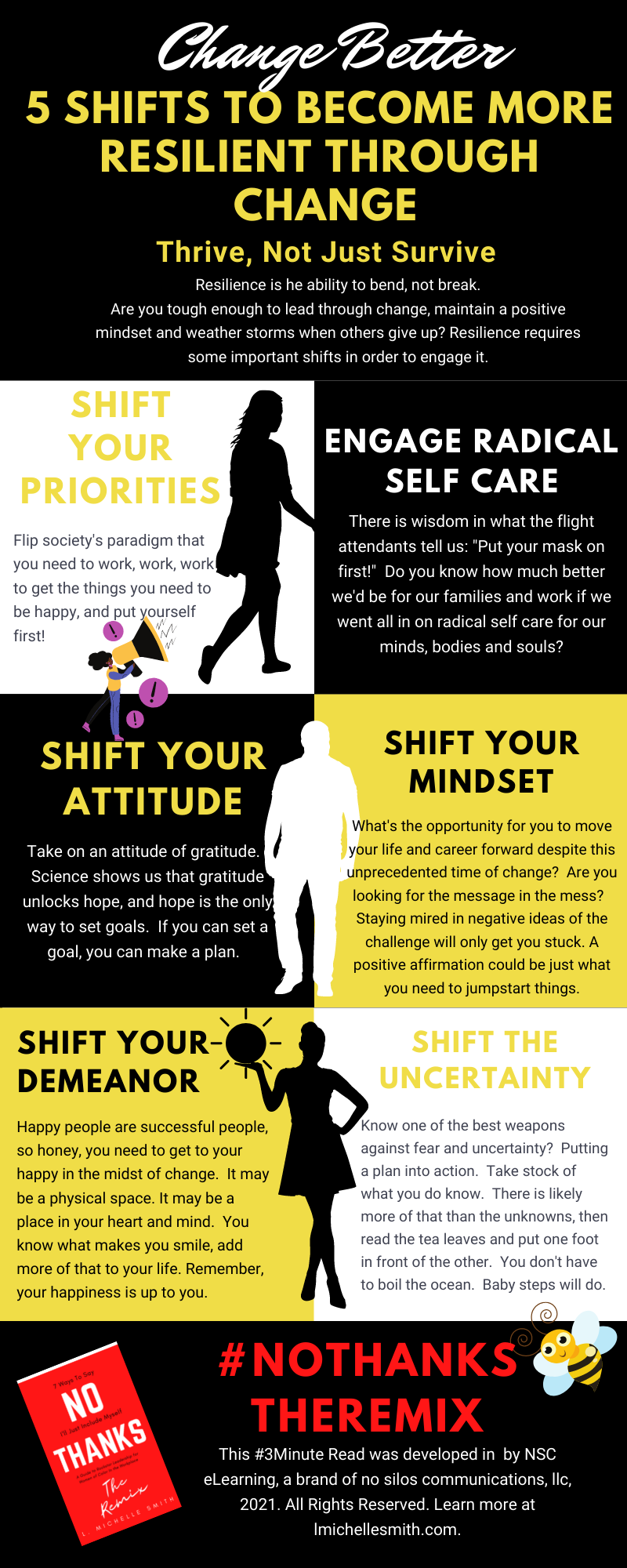 Just let me know if it supports you.
Thank you, Brian Low and Natalie Hall for having me. I can attest to this group having worked with some of them before. These have to be some of the nicest lawyers I have ever worked with in my career.
Be well.
LMS