What if you could have peace in the midst of productivity?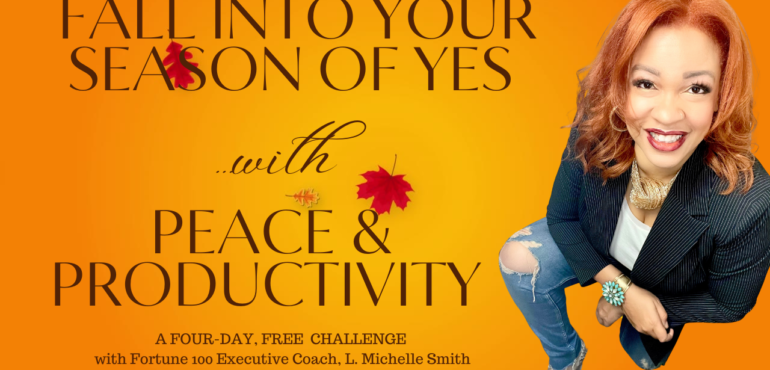 Join award-winning, bestselling author, speaker and Fortune 100 executive coach L. Michelle Smith for a FREE four-session challenge to claim peace in the midst of your productivity.  Whether you are experiencing the crush of life's surprises and challenges while you're trying to reach your goals, or you are feeling overwhelmed in the midst of your goal getting, or maybe you are simply facing a toxic work environment while you are attempting to be excellent and move up in your career, these four LIVE sessions with like-minded leaders like you will inspire you uncluttered your mind, let go of whatever you may need to, gain insight and refocus on whatever it is that you need to get done.
Sign up today at bit.ly/NSCPeaceProductivity, and we will send you the video conferencing link and calendar invite very soon.  Sessions begin Nov 1, 2022.
These sessions will happen after work hours.