THE CAREER MAKEOVER: CAREER TRANSITIONS REQUIRE A DIFFERENT MINDSET IN THE DIGITAL AGE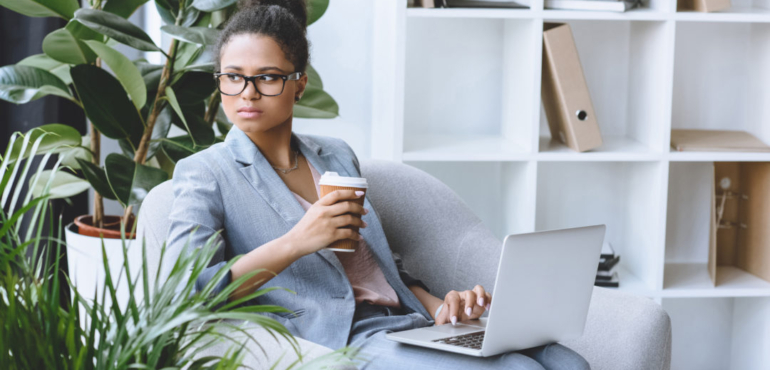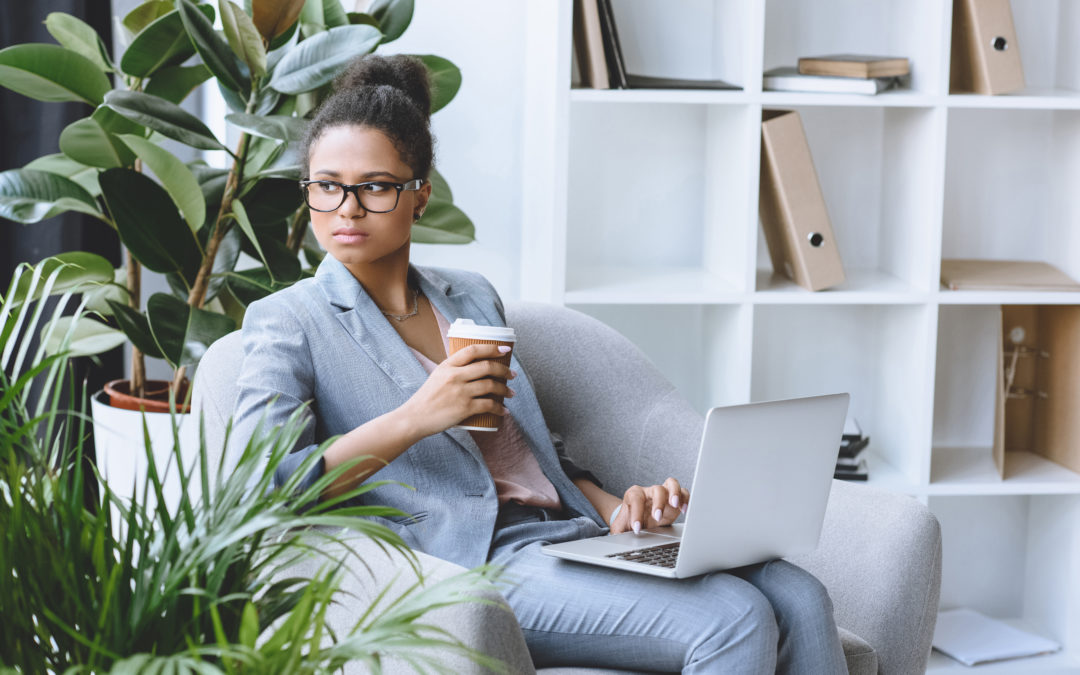 (iStock/LightFieldStudios)
In my work as a professional executive and business coach, I encounter people who are facing career transitions, whether they are vying for another position inside their own company, considering starting a business, looking for a new job, or planning to move into a new industry.
This summer, I had the pleasure of meeting some of them at the National Association of Black Journalists (NABJ) Convention and Job Fair as a speaker on a panel that focused on career makeovers.
How did I even get in there, let alone on the platform? I'm a journalist by training and was one early in my profession while working on my master's degree. Then I pivoted to public relations, which found me at global agencies, eventually running my own agency then ultimately landing at a Fortune 9 to do that same work in house as "the client."
No doubt that in that brief rundown in my journey, you noted several career transitions. I have moved from journalist to PR agency, to PR agency owner to corporate, to media owner and B2B creator, and again to entrepreneur, professional speaker, and coach. It is safe to say that in business, I've lived it.  
Someone at the event asked me, "how did you know when it was time to transition in your career?"
That's the thing about change. Change comes to us two ways: either we initiate it, or it is thrust upon us.
Our entire careers, our lives are a continuum, and therefore you need an always-on transitional mindset, which means you're not only planning for change, you are ready for it, no matter how it comes. This isn't the way most of our parents taught us, and this is indeed cultural—from generation to generation—and also as people of color.
SHAKING AN "ANALOG MINDSET" FOR YOUR CAREER TRANSITIONS
I've written extensively about managing your personal brand and even your digital footprint, but managing a mindset goes deeper. We were taught a very linear and fixed mindset when it comes to work by our Boomer and GenX parents: You graduate from school. You land a "good job" at a "stable" company. You stay there. You put your head down and work until opportunity comes to you. Then you retire. Then you enjoy life with your grandchildren while reaping the benefits of your pension, and die a very happy person; a life well-lived. Who could blame them? It worked for them, for the most part.
But this way of thinking will indeed get you stuck in this digital age. If you are living an old-school analog career, know that it will bite you. Change is coming, whether you want it or not.
The stats are clear. Companies do not plan to keep workers for more than 3-5 years. That means that if you've been lucky enough to be in a job for more than 7-10 years, you are leftover from a simpler time and you probably should be on your toes and prepared to embrace change.
Industrial companies that have been around for decades and generations are now scaling to compete with younger, more agile and digital companies like Google and Amazon. This means they need to be more nimble. To be nimble, you need a workforce with different skills—transformational leadership is one term that comes up often. It means that the workers need to be able to usher in change or manage through it, but always, always innovating. That is not what your parents told you to do. This means you have to be willing to shake things up and move beyond the status quo. Repetitive jobs will be automated, and artificial intelligence will take over. So those tasks and assignments that take real thinking will require real people who can think on their toes, innovate, change on a dime, and be resilient enough to weather it all.
That is a tall order for someone who is waiting for the company to make their next move on their behalf. It doesn't feel safe at all, does it? Even if you do an amazing job at it, you must be ready to pivot.
You can thank millennials and Gen Z (or centennials) in part for this as well. They don't want to stay in a position longer than three to five years before they move on to their next because they want a speedier increase in pay and better titles to go with it. Staying in one company for too long is not only slow but to them, it may also be boring.
In this climate, if you think that ageism is the only factor that can knock you out of the running for a coveted position, passed over—or worse—laid off, this "analog" mindset that I've just described actually will. We all have to "young-up" our thinking to be ready for change and also take on a transitional mindset before someone or something else forces the transition.
HOW CAN YOU THRIVE IN THE DIGITAL AGE?
Here are some key questions to ask yourself that can guide you to a transitional mindset shift, which is required by this digital age:
Change is inevitable. How will you adapt today?
What's the worst that can happen? Is it possible to plan for it? Can change be less scary if you plan?
What if you can have a fulfilling career the way you want it? Since you are skilled and excellent, how can you switch it up according to your passions, purpose, and superpowers?
Now, what's holding you back from living your best career life?
You've just been coached, and hopefully, you have agreed with yourself to take on some actions that will move you past the fear of moving forward. After all, that is usually what keeps us stuck in life and our careers. 
A great example of someone who has taken the reins on his career transitions proactively is Houston TV news anchor and NABJ member Shannon LaNier. He uses social media and an authoritative stance on key cultural issues to punch up his personal brand. LaNier is #DaddyDuty365, and his ancestry as the 6th great-grandson of Thomas Jefferson and his slave Sally Hemings has positioned him to write a book and travel the country speaking on issues of diversity and equality. He recently joined me on The Culture Soup Podcast®️ to talk about his career and how a business/brand on the side positions you for exciting opportunities. I invite you to take a listen and be inspired.
How will you makeover your career? Or will you wait until it's necessary?
Originally published on BlackEnterprise.com.