EP 159: What's Really Behind "The Great Resignation"?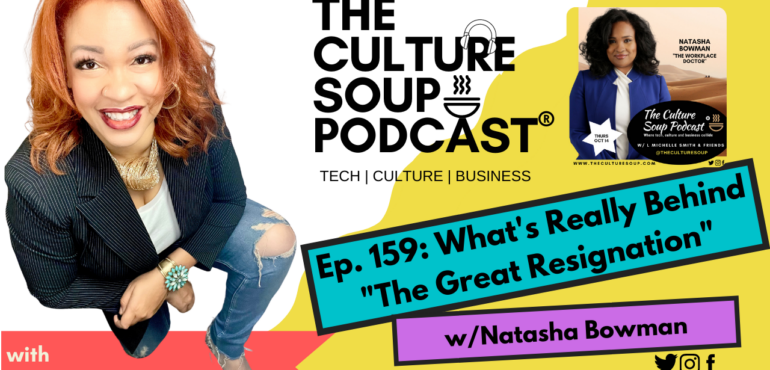 Does your workplace culture smell? It just might, and it didn't just happen.
There's been a lot of conversation about why people are quitting their jobs. In fact, you know that I choose to refer to it as The Great Opt Out because what The Great Resignation ignores is the insight that people have more options than ever, thanks to the democratization of the Internet.
I took some time to speak to "The Workplace Doctor" herself, Natasha Bowman about other nuances leaders should be aware of in the workplace. Is it possible that the pandemic revealed the true toxicity of the workplace? And what can companies do to address the whole person instead of simply throwing free food, a couple days off and a happy hour at it?
We'll talk about it on Thursday's edition of The Culture Soup Podcast®. It streams tonight everywhere you find fine podcasts.