L Michelle Smith Speaker Sheet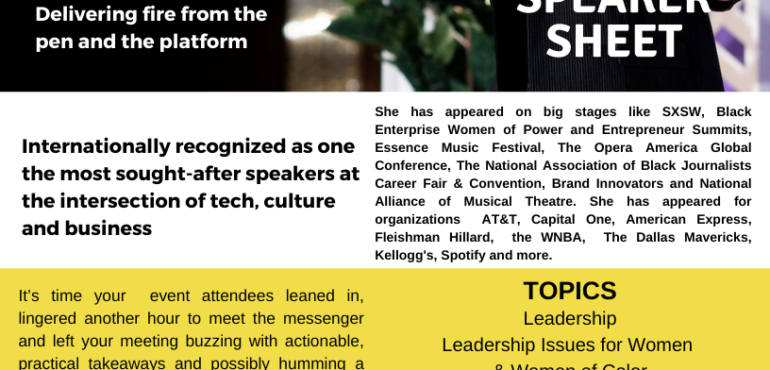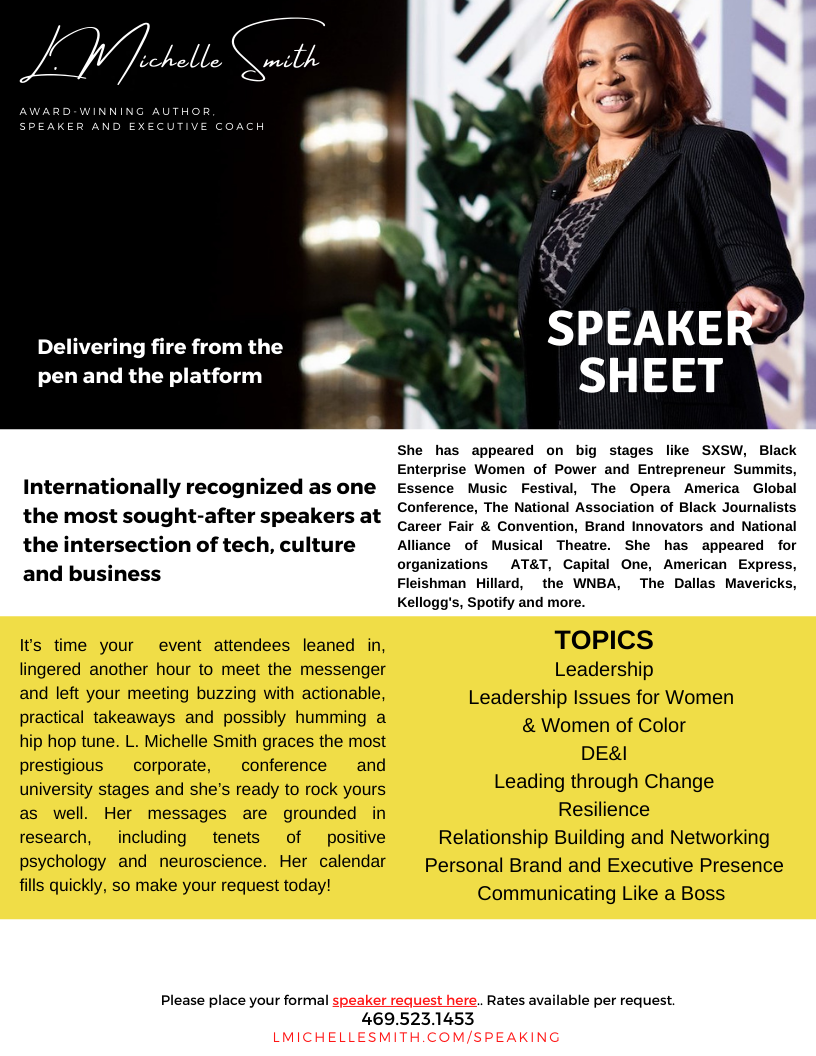 You don't realize that you've been at a thing for a while until you see that your tools need refreshing.
Thank you so much to those organizations who have invited me to speak over the last seven years…that's right, SEVEN. And to think it all started on a stage in Hollywood, Florida at the Black Enterprise Women of Power Summit in 2015.
Thank you, Jennifer Jones for believing in me and putting me on the platform when I absolutely had no plans for the like. I credit Joy Hays for giving me a big ole shove in 2017 that resulted in two straight years of non-stop requests from Brand Innovators and a host of other conferences and events. It is what ultimately led me to consider a career in professional speaking.
Here's my updated speaker sheet. I'd love to come share with your organization this summer or fall!  Just submit a request here.
Photo Courtesy: D Magazine Partners/D CEO.