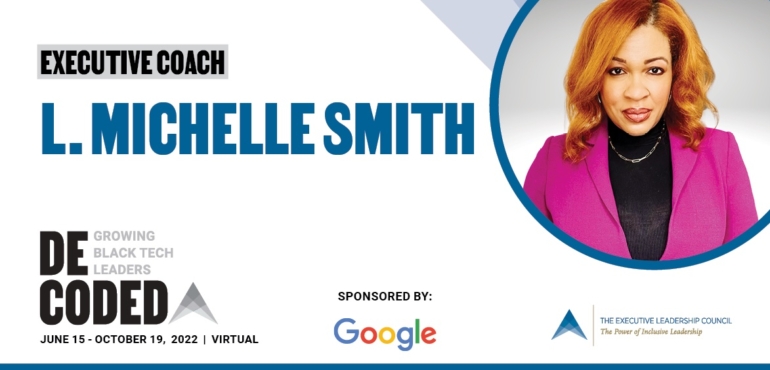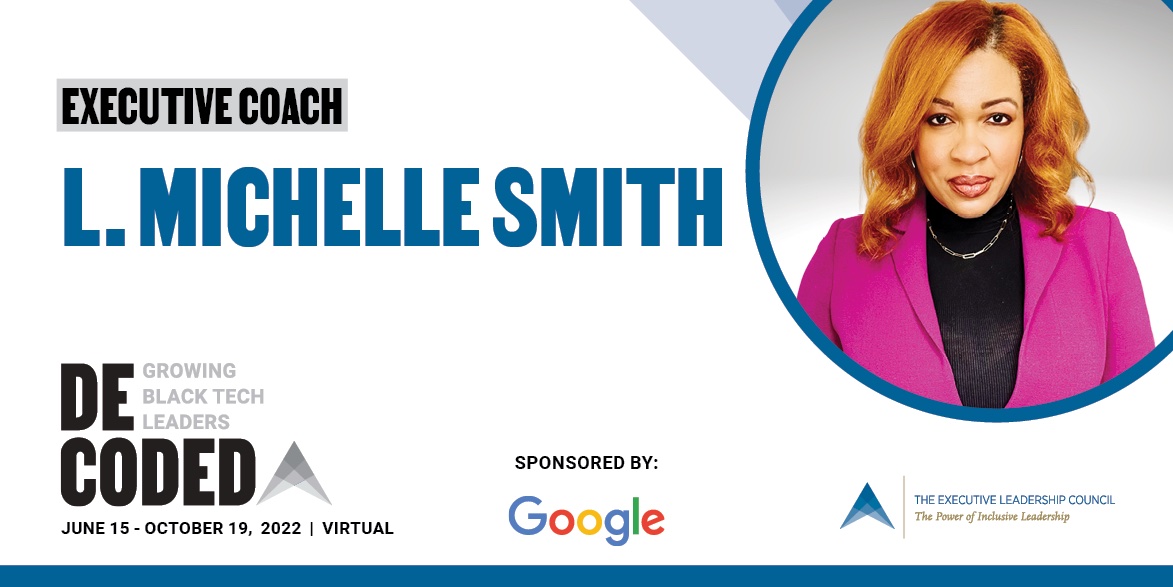 Ever wonder what the secret code is to break into the executive level at top tech companies?
Unlock the answer at this year's Decoded cohort, presented by the Executive Leadership Council The Executive Leadership Council (ELC) and sponsored by Google.
I'm glad to return as one of their elite, certified executive and personal coaches. Last year, I witnessed first hand, five incredible leaders grow their leadership abilities and take on their next.
This 5 month program was created to tackle tech's biggest challenges while sharpening your skills as a leader. Spend time understanding your personal brand and expanding your network.
Learn from the industry's best and brightest Black leaders as you take charge of your career. Emerge from your cohort armed with the resources, tactical knowledge and insight to lead in the tech industry.
Decoded is for Black tech practitioners across industries, entrepreneurs, supervisors and individual contributors alike, and this is one of the rare opportunities where you don't have to wait for your company to sponsor you if you would rather not.
If you have 5-15 years of experience and are ready to commit to the next phase of your career, sign up with this link.