Coach L Michelle Talks Relationships Based on Excellence with Deneen Garrett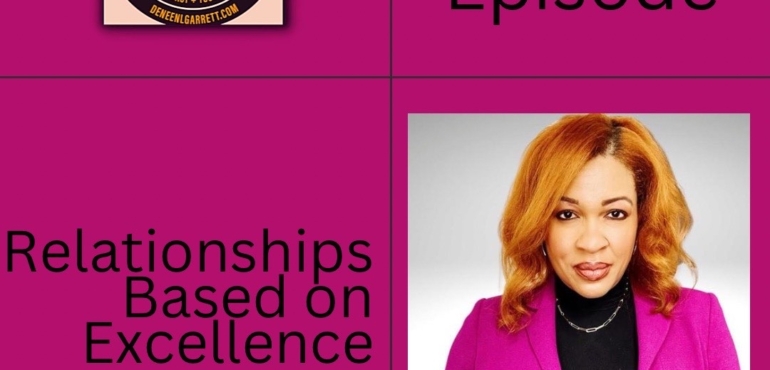 It's always a blessing to share my message with leaders, but when that leader is a friend and former colleague it is extra special.
This episode of 💎Deneen L. Garrett, M.S.💎 's podcast is called Relationships Based on Excellence, and while that describes how we know each other, it also answers a very insightful question that she asked me about how I consistently wind up in rooms with people that manifest life-changing moments.
We talk about the importance of remembering how to dream and what it takes to have opportunities chase you instead of the other way around in this clip. Check out the entire conversation on YouTube or anywhere you get your podcasts.