The Culture Soup Podcast®️ & PR Yourself with Leah Frazier—Yes Please! 📗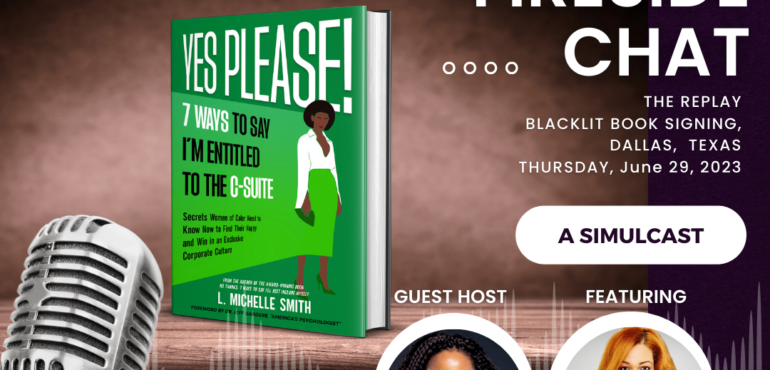 You couldn't make it?
We've got you!
This special episode is dual streamed and sponsored by The Culture Soup Podcast®️ and PR Yourself Podcast with Leah Frazier who is my guest host for this show.
It is an audio-only replay of the DFW Book Signing for Yes Please! 7 Ways to Say I'm Entitled to the C-Suite, recorded before a live audience, those who attended the signing and fireside chat.
Listen to part one of the discussion between myself and Leah and then tune in to Part 2 on TCSP After The Show, exclusively on Apple Podcasts. It includes more of the conversation, my reading from the book and the Q&A, which took a surprising and delightful turn.
TCSP After the Show is available on a subscription basis. Subscribe today!
Everything streams Thursday, wherever you listen to your podcasts, or ask Alexa or Siri to play the latest episode of The Culture Soup Podcast. ®️