#NoThanks Book Club Bundles Are Here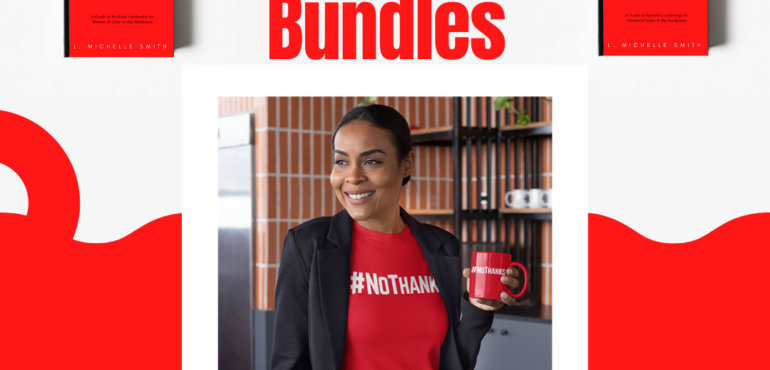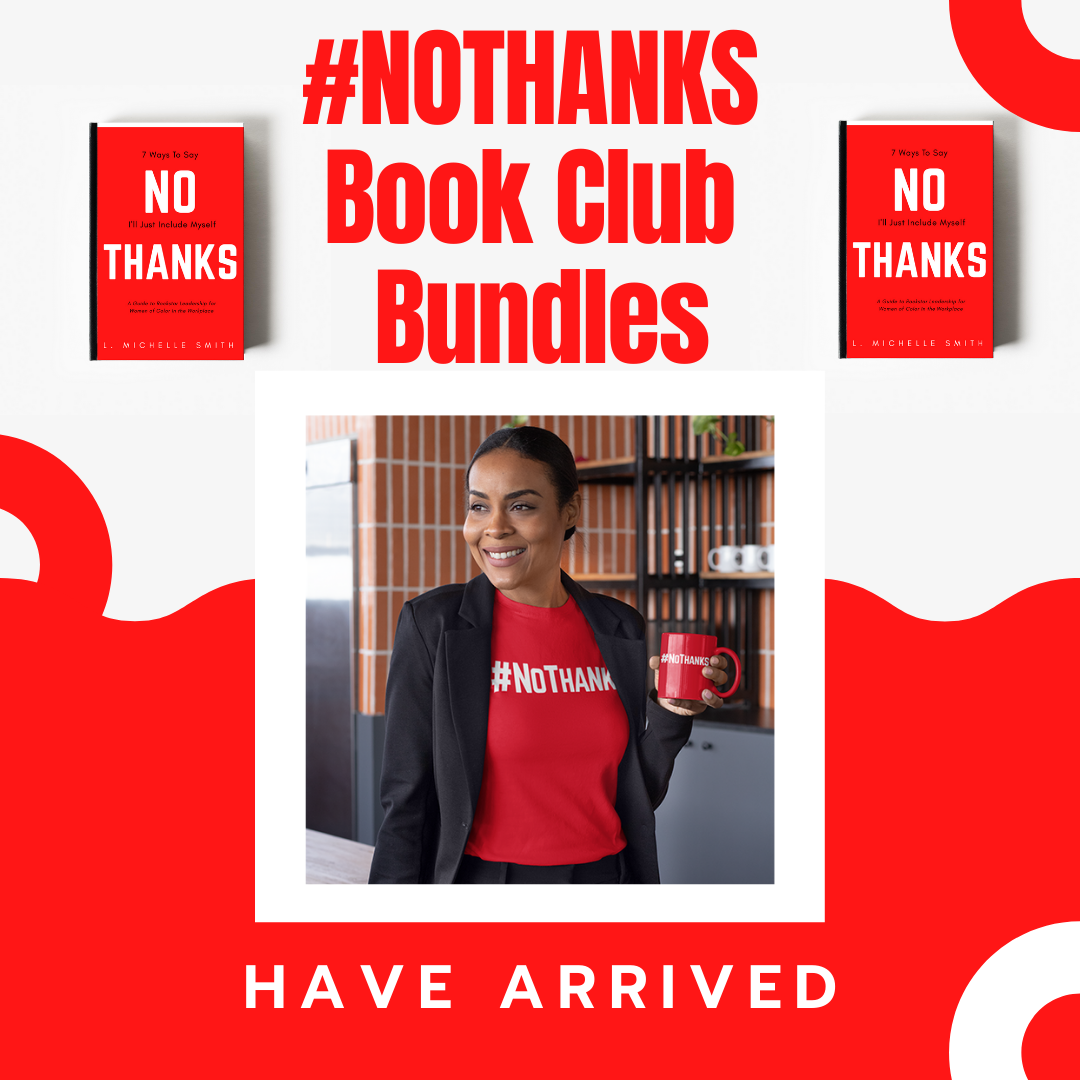 Your book club can celebrate the worldwide release of the hard cover edition of No Thanks: 7 Ways to Say I'll Just Include Myself online and in retail with a special offer.
Order at least 10* hard cover books for your club and get as many free #NoThanks branded T-shirts. You will  also receive squad access to the  #NoThanks Digital Tool Kit absolutely FREE.  Order 20 or more books, and score a free virtual event for your club with author L. Michelle Smith.
Take advantage of this offer. Make your purchase directly through this site by clicking the button below.
No Thanks: 7 Ways to Say I'll Just Include Myself: A Guide to Rockstar Leadership for Women of Color in the Workplace provides a roadmap of affirmations, seasoned insights and advice, coaching and actionable steps that women of color can take to realize their dreams to rise to the C-Suite.
"This time of unprecedented crisis is the perfect moment for women of color to shift to an entrepreneurial mindset and accelerate toward rockstar leadership, despite the biases and challenges they face in the workplace. And there is absolutely no reason on earth to wait for an invitation." -L. Michelle Smith
*Order at least 10 books, no more than 30.