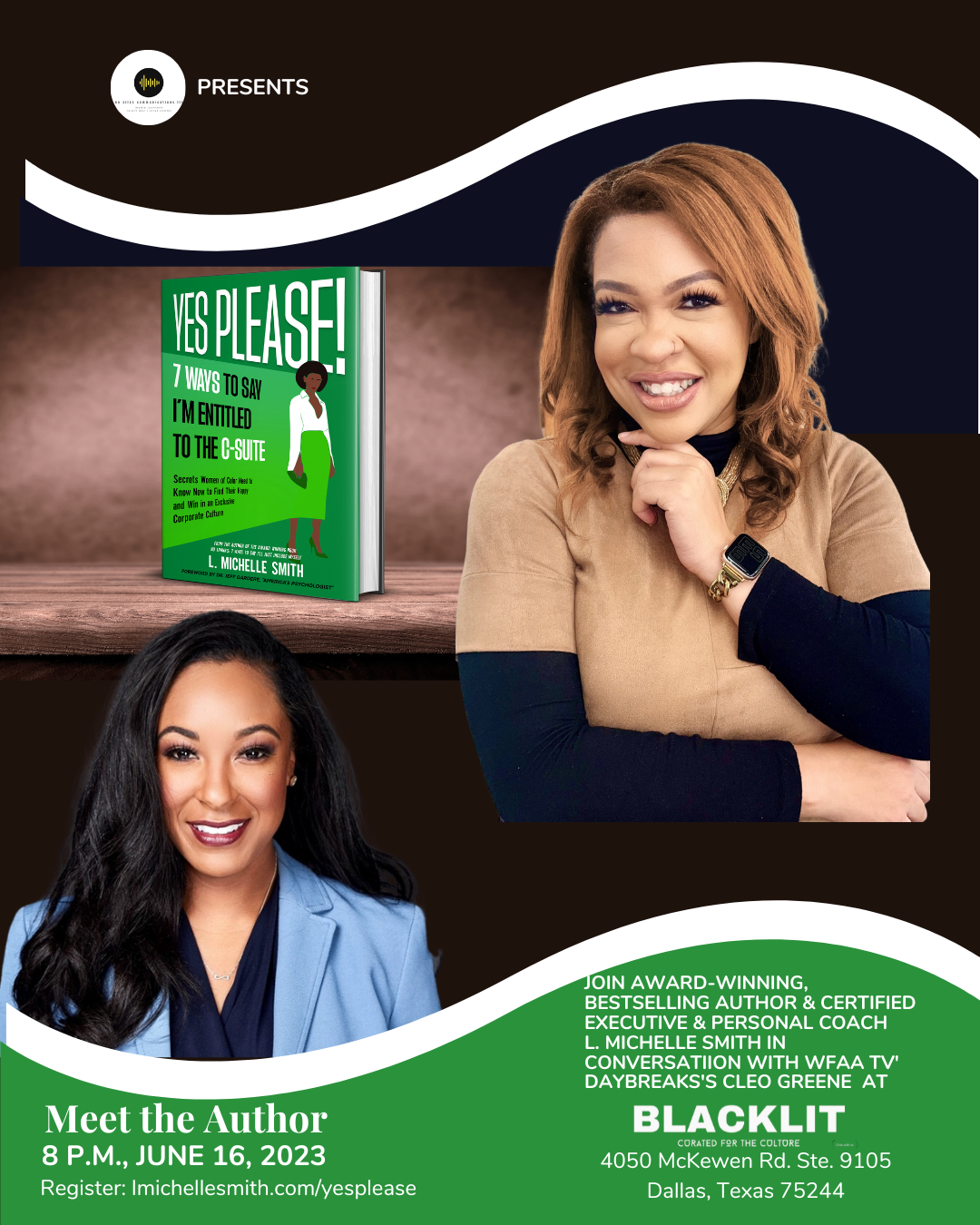 Hey, DFW…
I call you home, so you go first.
I'm pleased to announce that WFAA-TV's Cleo Greene (@cleogreene_tv) will grace the platform with me for a fireside chat about my new book Yes Please! 7 Ways to Say I'm Entitled to the C-Suite at the ever-so-dope venue BLACKLIT bookstore in Dallas, Texas.
I'll do a little reading.
We'll do a little chatting…you know, just moving the needle with evidence-based strategies for women of color with executive leadership aspirations.
Then I'll do a little signing.
Won't you join us? 8 p.m., Friday, June 16, 2023
Register for this FREE event here.
And never fear, Atlanta… you're next!
Stay tuned.