FREE NSC Small Biz COVID-19 Recovery Checklist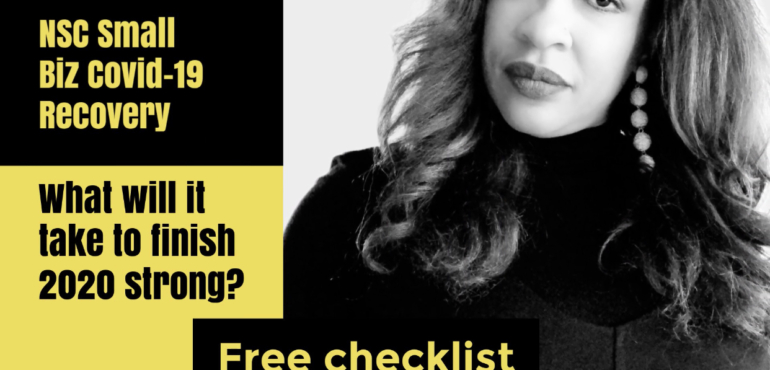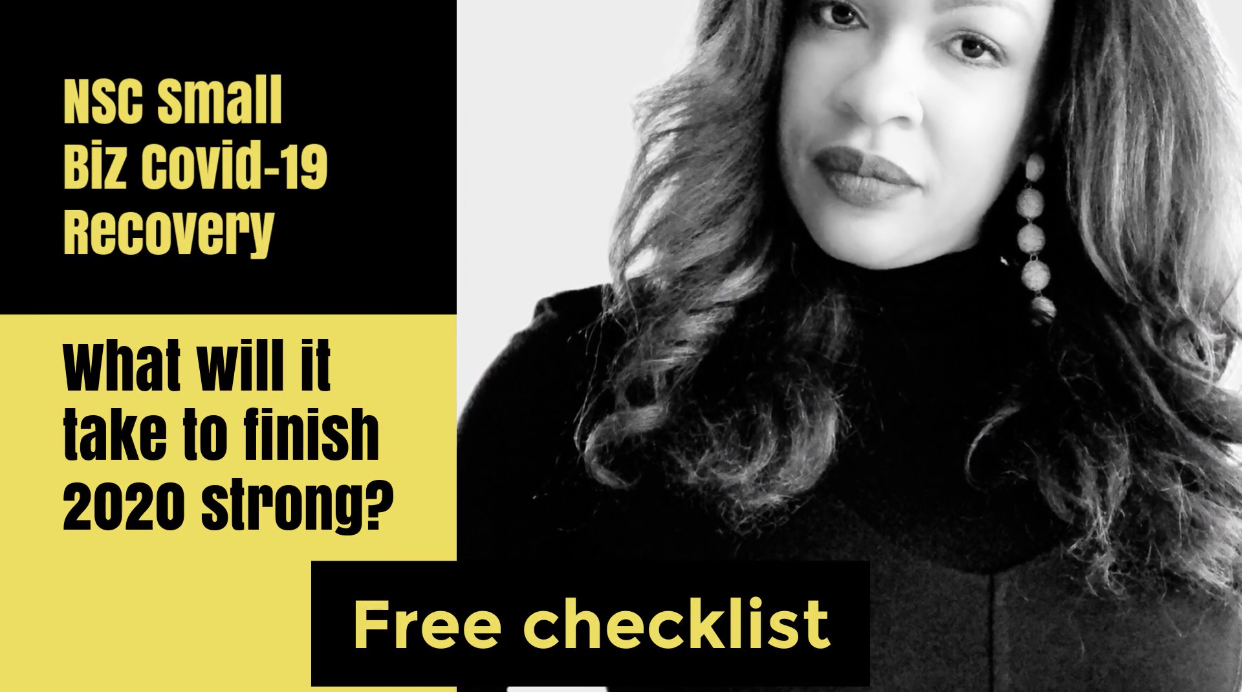 Concerned about the future of your small business?
What will it take to finish 2020 strong?
What if you could finish stronger than you originally planned…before COVID-19?
Perhaps you'd need to
✅ Double down on strategic planning
✅ Reconnect with clients and customers you've lost touch with
✅ Get more clients/customers fast
✅ Engage processes and tech to increase efficiencies
✅ Bring on the right people
✅ Tap into capital
✅ Pivot your programs to accommodate social distancing
✅ Make smart investments that will increase profits
✅ Get out of debt
Whatever you believe you might need to do, you need a smart plan of attack to get started.  There are 5 important questions you'll need to ask yourself in order to kickstart this accelerated planning process.
In fact,  I have a free tool for you.
In fact, it comes with a free business coaching consultation to support you in completing the worksheet.
The tool is a bit like a checklist, and if you work through it, you will have the beginnings of a plan to get you on your way to finishing the year stronger than you'd planned before the pandemic hit.
Are you ready?
Reserve your FREE session, and your download will be available upon confirmation.
I'll be ready to support you on your journey.
Book your session to get the checklist, and let's get started today!
LMS