"America's Psychologist" Dr. Jeff Gardere, Special Guest on The Culture Soup Podcast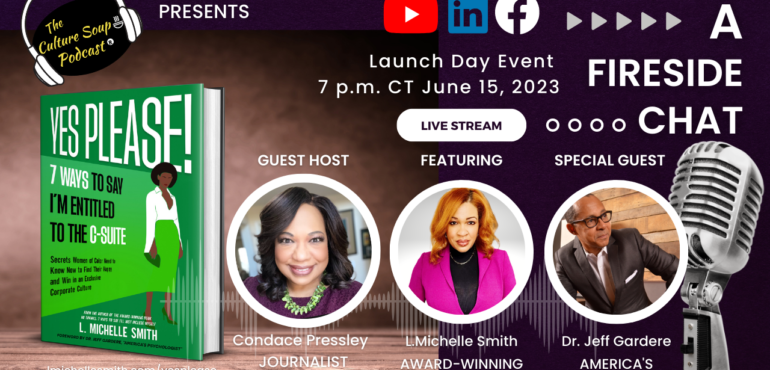 Just 2 more days until the worldwide release of my next book, Yes Please! 7 Ways to Say I'm Entitled to the C-Suite.
I'm in such deep gratitude to "America's Psychologist" Dr. Jeff Gardere, the licensed, clinical psychologist for endorsing my book by penning the foreword. Some of you know the powerful impact that having a therapist and a coach in your corner makes on your leadership ascent. Well, now you have them both in one book.
Even more importantly, having the credibility of this PhD behind me really drives home the point that evidence-based and science-backed approaches really are the key to overcoming the unique challenges that women and women of color experience on their way to and even in the C-Suite.
Join us and my wonderful guest host, Condace Pressley of WSB-TV Atlanta Thursday at 7 p.m. CT.
Be sure to RSVP for the event on LinkedIn and join us there and even on Youtube and Facebook for this special episode!
P.S. Hey, DFW—have you reserved your spot at the book signing and discussion with Coach L. and WFAA-TV's Cleo Greene? Join us in person at BLACKLIT Books on Friday night! Get your free ticket here.