LMS Discusses #NoThanks and "Work-Jacking" on The Back Pack Show LIVE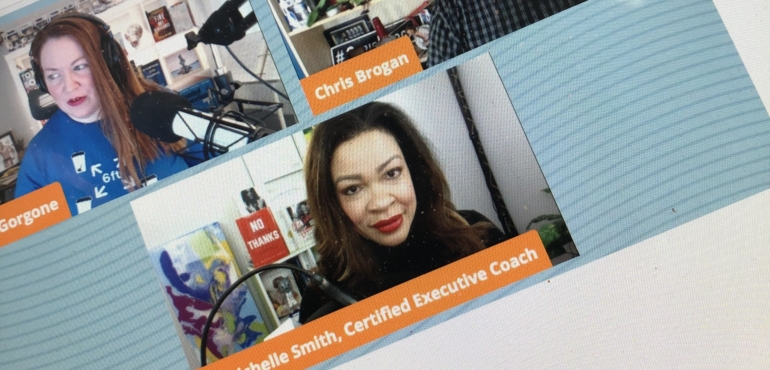 Let's talk about the relationship between White women and Black women in the workplace for a moment. It's time.
Let's keep it 💯.
I had the privilege of going live on The Back Pack Show LIVE with Chris Brogan and Kerry Gorgone talking about my new book No Thanks: 7 Ways to Say I'll Just Include Myself.
I broke news there about the remix of #NoThanks that is upcoming. It's streaming on YouTube.
In this clip, we discuss "work-jacking." Has it happened to you?
One of the bonus chapters sites some research I did to find out who has been a help and who has been a hindrance to women of color in the workplace. And while no one is safe…we all have a hand in it…there was one group that surfaced as both helpful and problematic in my survey results of high-performing, Black professional women.
Yes, we go beyond the caricature "Karen" and her genesis in the social sphere and track her mindset back to the plantation in the Deep South, with research I completed as a scholar in media studies at @tcuschieffer around Black images in media.
Yep… it is what it is.
#Nothanks audiobook releases at the end of Feb. The second edition hits late spring.
You can watch the entire show on my YouTube channel playlist.  Be sure to subscribe!