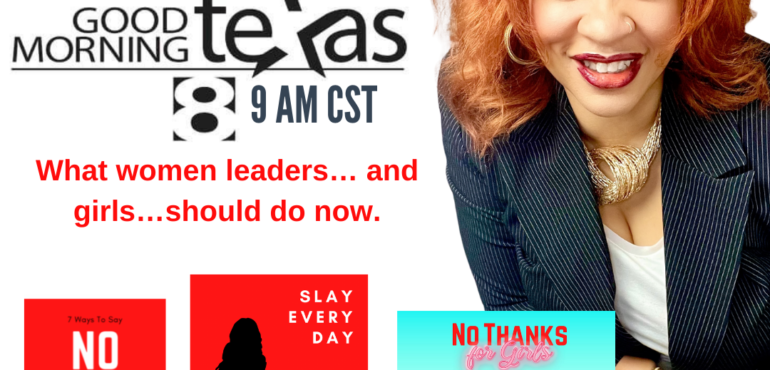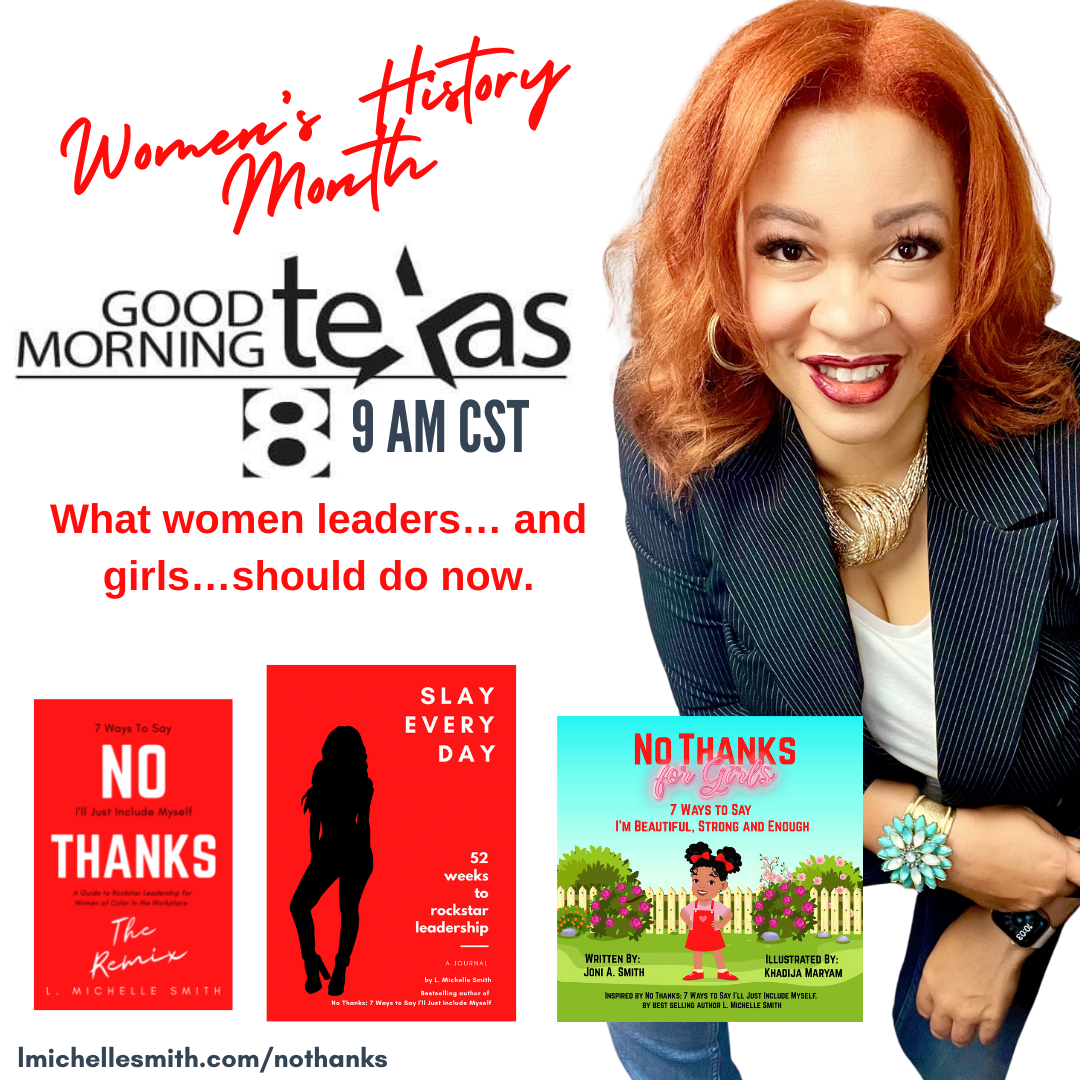 Join me LIVE on @wfaagmt for a special Women's History Month segment, where I will share tips on what women leaders and girls should do now… based on my two latest books, No Thanks, The Remix and SLAY EVERYDAY, the companion journal, and my daughter's children's book No Thanks for Girls.
The show airs at 9 am CST.
If you aren't in the DFW area, you can catch the segment online thereafter at https://www.wfaa.com/gmt.