LMS to sign copies of No Thanks, The Remix at NABJ-NAHJ Convention at Caesar's Palace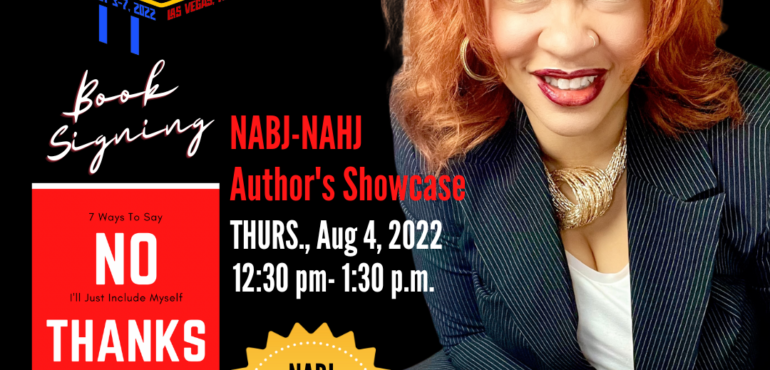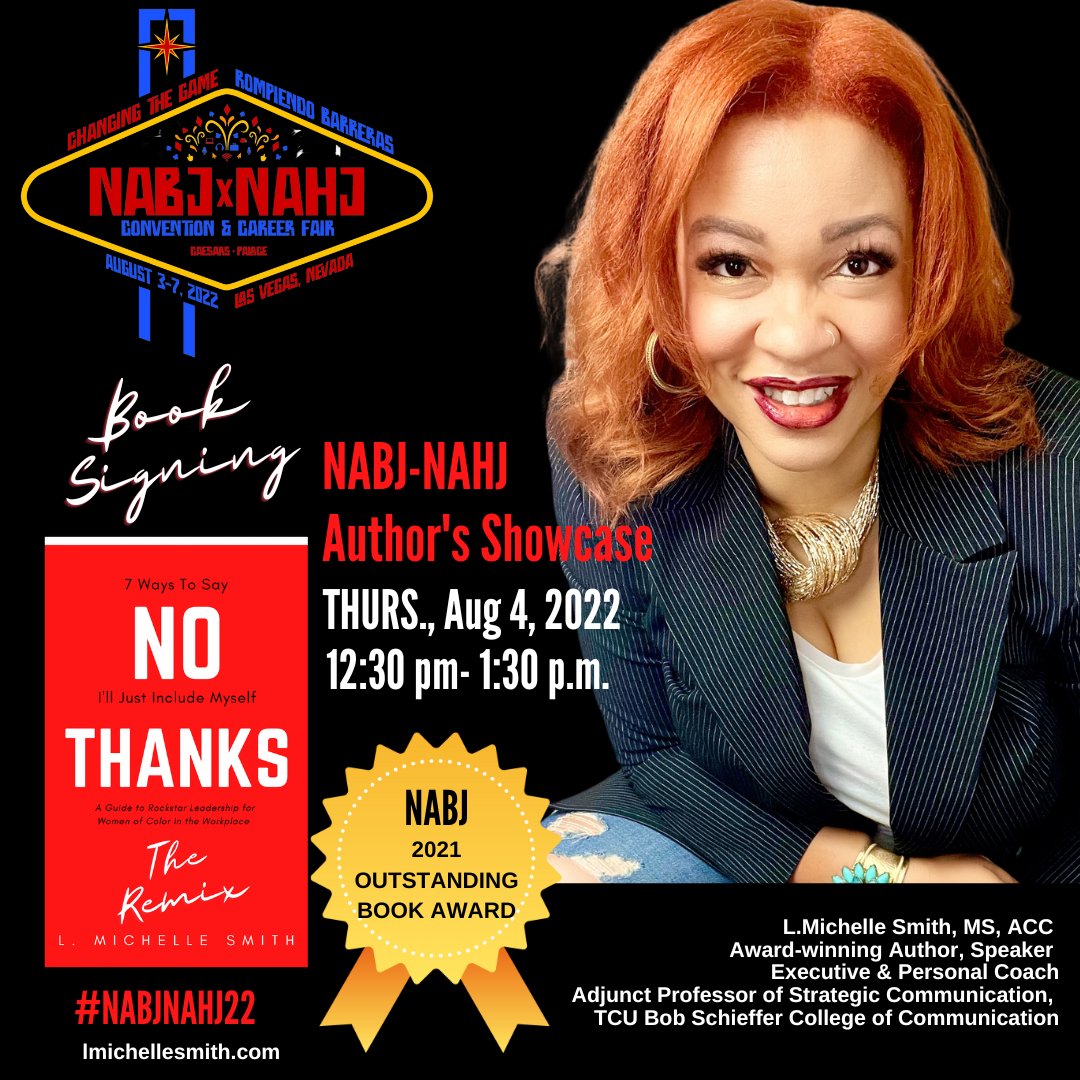 Shout out to all my fellow National Association of Black Journalists (NABJ) members!
I cannot wait to reconnect with you in Las Vegas for the NABJ-NAHJ Convention in August…so many of you that I haven't seen since Miami Convention in 2018!
Be sure to come see me at the NABJ-NAHJ Author's Showcase where I've been invited to sign my book No Thanks: 7 Ways to Say I'll Just Include Myself, The Remix which won the 2021 National Association of Black Journalists Outstanding Book Award.
In addition to delivering what the first edition did so well—storytelling, actionable insights and coaching for women of color who have senior executive leadership aspirations—it revealed their biggest supporters and biggest detractors by race and gender in business, according to a survey of high-performing Black women executives.
Grounded in positive psychology, it delivered
👏🏽 two thirds more content
👏🏽 two bonus affirmations (there are 9 total)
👏🏽 the origins of the "Karen" archetype (hint: it isn't a modern-day Target)
👏🏽 how to reel in workjackings,
👏🏽 how to disarm mansplainers and whitesplainers
👏🏽and how to prepare our young girls for a future where they can opt in to themselves and out of a mindset that says wait for someone to do it for them.
This book is a multiplier… and it is supporting and freeing more Black women leaders and women of color and others to smash their goals now instead of waiting for someone else to make them happen.
I am so blessed to have birthed this book and others in the franchise into the world.
Get No Thanks, The Remix exclusively on Amazon unless you'd like to purchase it onsite, in person in Las Vegas. I will have some special editions on hand there.
See you at Caesars Palace!