After a nice long break, I'm back in the office hosting sessions in person and virtually.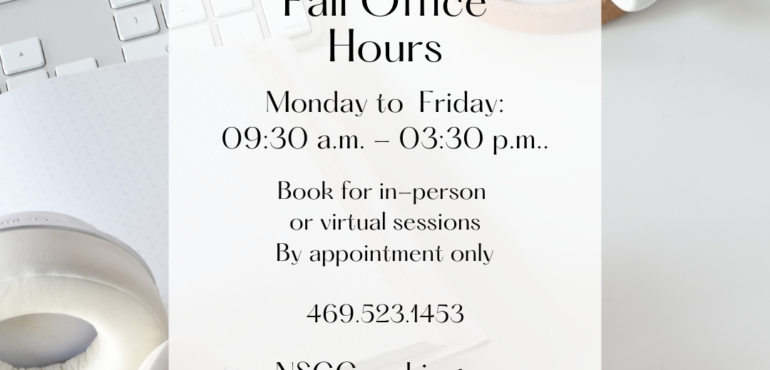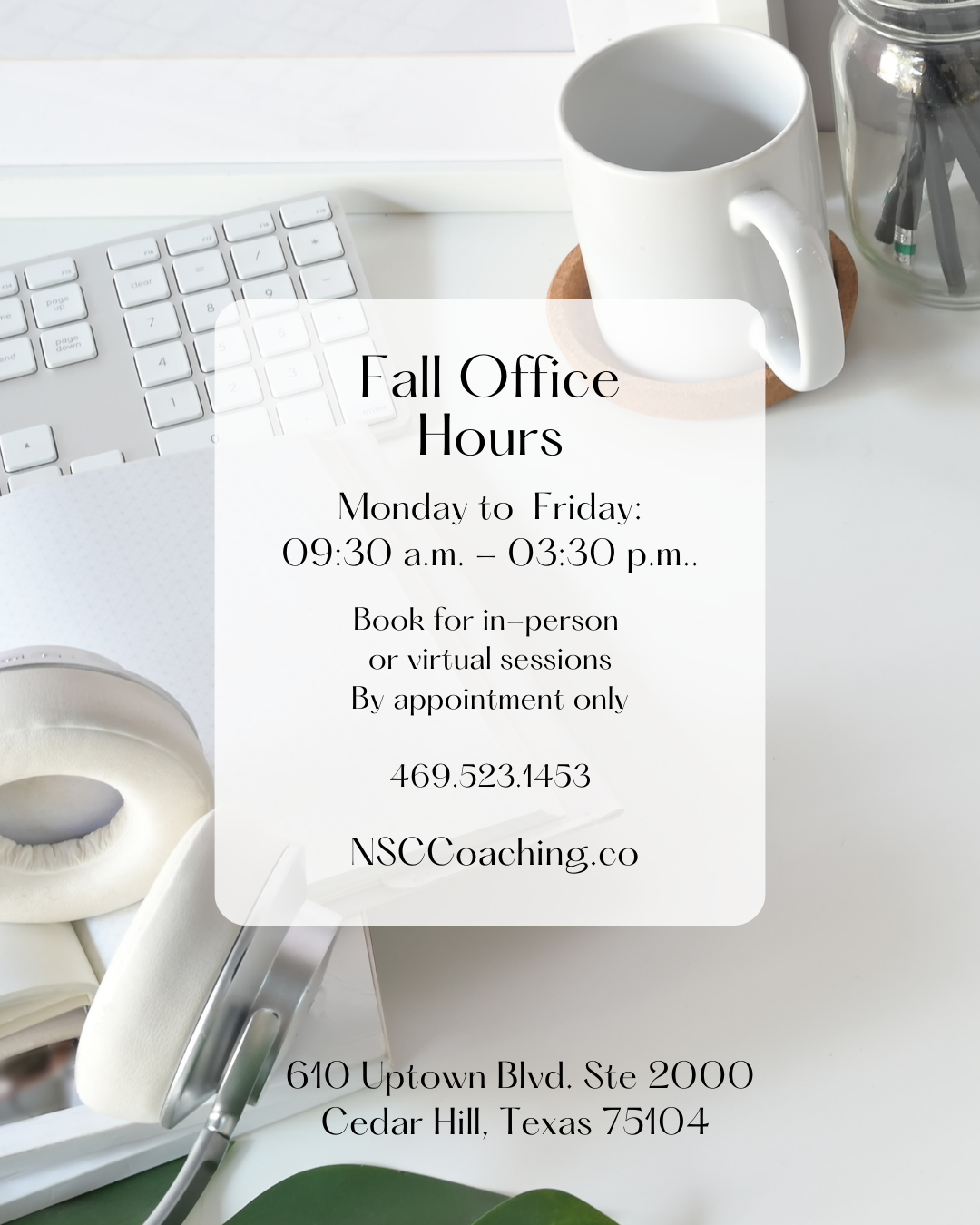 Have a cup of coffee or tea with me, and let's hack your life and leadership goals together.
That cup is on me if you join me in person in my office, so local leaders head my way. 🚗
I'm actually celebrating a year in my office space! Time flies. Maybe you knew, but I take clients on the fly, no contract, yet by appointment.   All you need to do is book using one of our trusty booking links that can be found on our website, or call us.
What you probably didn't know is that I have weekly offers that you an take advantage of now, and book as many a la carte sessions as you'd like.
I currently have 5 slots available over the next couple weeks for each of the following which are currently 5% off my regular fee for individuals looking for these services. (These are non-organizational rates.)
50-minute executive coaching for professionals who are looking to ascend, are senior managers and up or senior executive level to C-Suite who are looking to make an impact or a power move.
50-minute life coaching for professionals who are looking for transformation, clarity or impact who lead at home, at work and in the community.
Allow me to support you through whatever life deals you at work or away from work.  Just remember this week's offers on executive and personal coaching end soon.  You can schedule out as far as you need. Just be sure to book today.
Organizations, if you are looking for a la carte options for your leaders, please contact me separately for org pricing and options.
Isn't it cool to have access to a wing woman with just the click of a mouse? 🙂
Links to instantly access the offer will be shared in the comments.
Explore other options here.
See you soon!
Coach L.