NEW BOOK: No Thanks, 7 Ways to Say I'll Just Include Myself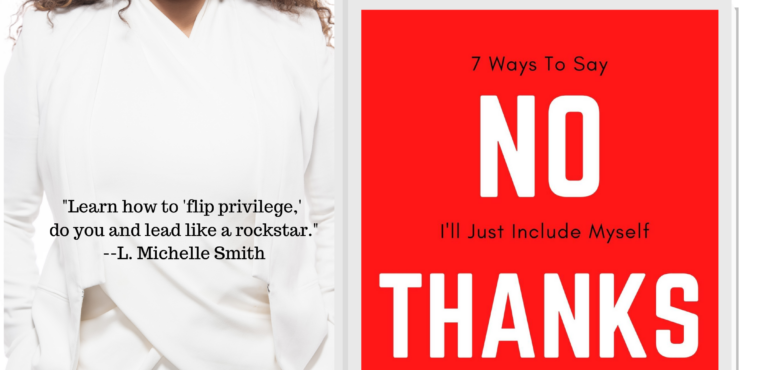 A Guide to Rockstar Leadership for Women of Color in the Workplace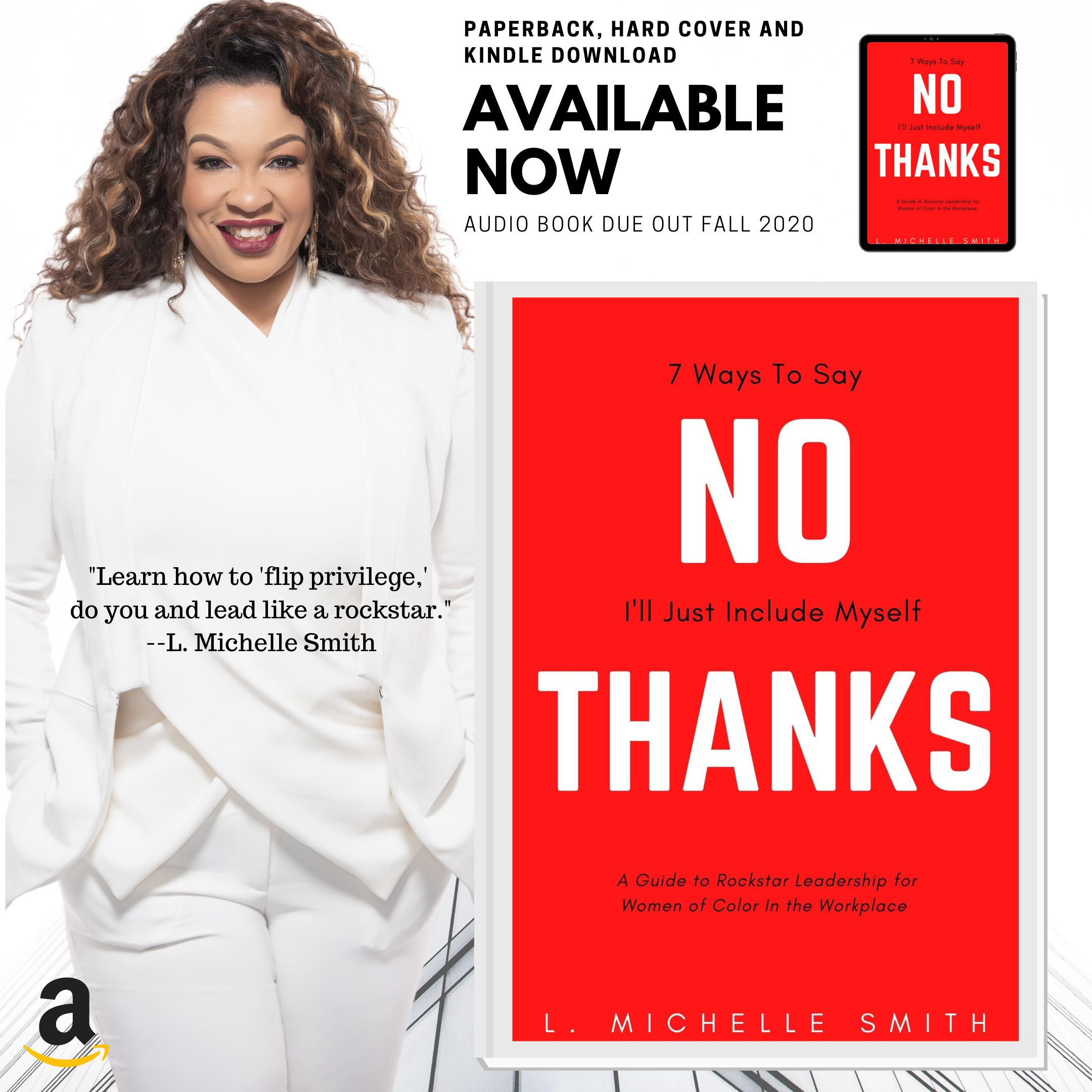 "I've launched my new book, No Thanks, 7 Ways to Say I'll Just Include Myself: A Guide to Rockstar Leadership for Women of Color in the Workplace.  If you are an ambitious and  overqualified woman of color, you can probably relate to and need this book."– L. Michelle Smith
No Thanks, 7 Ways to Say I'll Just Include Myself  is a roadmap to rockstar leadership.
The way to executive leadership in the corporate workplace can be a struggle for women of color according to recent studies. This current environment of health crisis, economic and cultural unrest has made it even more challenging. No, Thanks: 7 Ways to Say I'll Just Include Myself provides a roadmap of affirmations, coaching and actionable steps that women of color can take to lead like a rockstar during this unprecedented time and beyond.
Order your download for Kindle today on Amazon  Paperback is available now on this site with digital freebies like webinars and cheat sheets and on Amazon for ultrafast shipping.   Hardcover editions are available on this site and worldwide in select retail and online bookstores.   The  audiobook will  be released  this fall.
The book is based on the career journey of former corporate leader, serial entrepreneur and certified executive & business coach L. Michelle Smith.  She shares a simple roadmap to not only executive leadership, but rockstar leadership. You'll be able to say, "I'll just include myself" instead of waiting on someone else to include you in executive leadership roles.
No Thanks, 7 Ways to Say I'll Just Include Myself  is about taking action.
Isn't it time that we not only hold companies accountable but actually DO something to grab the reigns on our leadership aspirations?
The leadership pipeline has a gaping hole in it, in the middle and it is spewing out black women who aren't otherwise simply stuck.
I'm glad to finally offer this resource for you, No Thanks, 7 Ways to Say I'll Just Include Myself.   It will not only share our collective concerns but offer some solutions that will support your goals to ascend to executive leadership without losing yourself or your sanity in the process.
No Thanks, 7 Ways to Say I'll Just Include Myself  is my authentic story.
The book  provides you with 7 statements—positive self talk grounded in real solutions—- to keep you focused, hyped and affirmed on your journey. You'll work though coaching exercises and journal along the way so that your individual plan will be immediate and actionable. It's all based on my personal journey and some stories of some of my amazing mentors and sponsors.
Get this book if you want to read more about how to navigate corporate America as a woman of color, rise to senior leadership, "flip privilege,"  what Rapper's Delight has to do with Black women's incredible leadership abilities,  or what secret weapon women of color have in their leadership arsenal.  There are more actionable insights, coaching and storytelling that will support your goals to get to the C-Suite.