She Bossed up With a Chief Title and Expanded Responsibility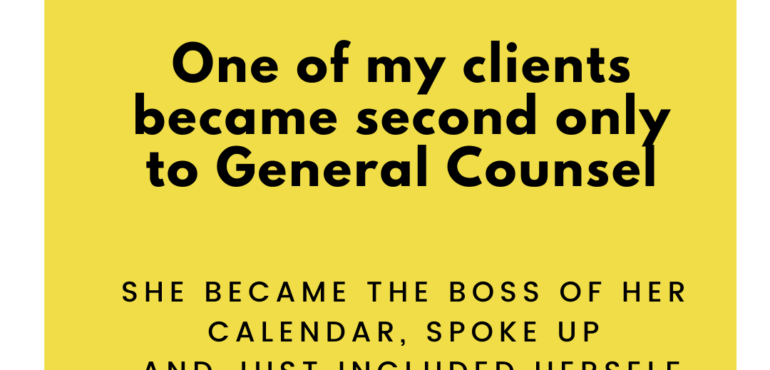 Headline: She bossed up with a Chief title and expanded responsibility
Industry: Legal
How it was: Newly promoted to VP only six months ago, she was pretty comfortable. Nothing was broken. But she had forgotten how to dream, didn't consider her value and was a slave to her calendar.
On the journey: She learned that the boss of her time was the boss of her destiny. She reclaimed her time. She also shed false humility and became comfortable saying to herself that she was a badass—because she is. She didn't have to tell anyone. She was excellent already, and her superiors knew it.
Her secret sauce: She carved out development time and white space, defined her goals and told the people who mattered.
Where she is today: She is now in a Chief role, building out a team that is in charge of some of the most innovative products in digital, growing a brand new practice reporting directly into General Counsel.
Are you ready to cast the vision for the next part of your story, then live it out? Learn more about my private practice at nsccoaching.co and book a free strategy session while you are there.
Ready to reclaim your time and leverage your rockstar status?