The Arc of Change: An Update on DEI Efforts at North Texas Companies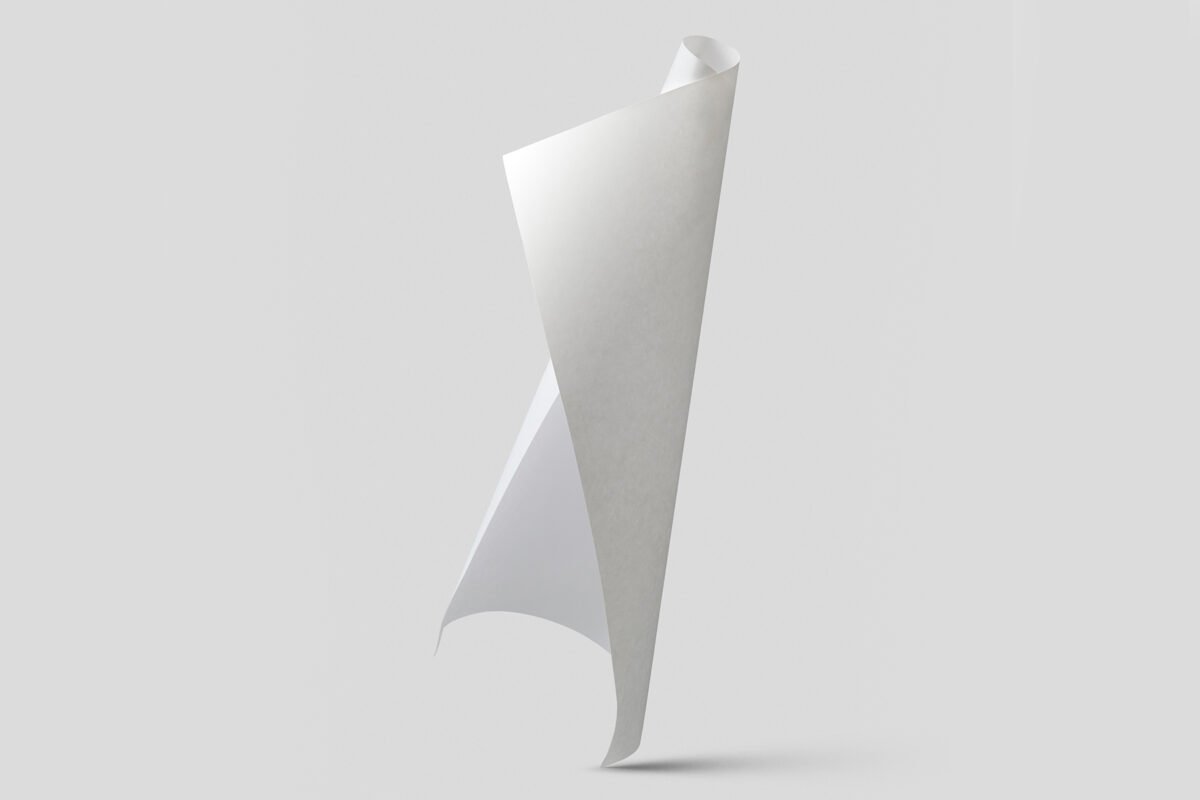 The social justice movement caused business leaders to get serious about their role in effecting change. Our report digs into what's working—and the challenges that remain.
Lisa Ong's phone won't stop ringing. Company execs are desperately seeking chief diversity officers and other DEI professionals, and they're asking for her to consult and help them reach their diversity, equity, and inclusion goals. "It's the fourth-quarter scramble," says Ong, a former national diversity officer for PwC who left to launch her own firm, Wishing Out Loud, in January 2020. "Everyone is getting ready for year-end board reports and their annual ESG reports. And they realize that when it comes to DEI—the biggest piece of ESG—they've been all talk and no action."
Diversity, equity, and inclusion has become top of mind for investors, corporate boards, workers, and consumers. NASDAQ recently filed a proposal with the Securities and Exchange Commission to require all businesses listed on its U.S. exchange to disclose board-level diversity statistics. They'd also be required to have, or explain why they do not have, at least two diverse directors, including one woman and one who identifies as an underrepresented minority or LGBTQ+.
But the most urgent DEI driver for businesses is what's becoming known as the "turnover tsunami" or "the great resignation." The pandemic and remote-work revolution have workers resigning en masse to pursue other opportunities or start their own ventures. This is especially true among younger workers, Ong says. "If they're not feeling the love, they walk," she says. "Even if they're just six months into it and they decide, 'This isn't what I wanted,' they don't even worry about short steps on their resumes anymore. COVID has made people think about what matters most in life."
To help retain talent, businesses should focus on the employee experience and creating a sense of belonging for all, advises Ong. This means factoring DEI into all business decisions and strategies; it means listening, learning, and leading with an inclusive lens. For example, return-to-the-office plans should consider the challenges of working moms when school plans are still up in the air. They should also consider employees who are caring for their elderly parents or those who have immunocompromised family members at home when Delta variants are still running rampant. And "it's not just health safety, it's psychological safety, too," Ong says.
Mixed Bag of Results
This past year has brought a mixed bag of results when it comes to DEI progress, says Trudy Bourgeois, founder of the Center for Workforce Excellence. "We've seen a lot of check-writing and a lot of promises, but I don't think we have seen the level of execution that matches those promises," she says. Part of it is the enormity of the task at hand—cultural transformation takes time. "We've also been going through a dark period where we're in a bit of regression," Bourgeois adds. While on the one hand there's momentum, there's also "a growing level of resentment on the part of some cohorts in the work environment around the focus on diversity and inclusion." 
These feelings can extend up to the C-Suite, thus exacerbating the situation. But CEOs need to quit making excuses, Bourgeois says. "Stop saying you don't know how to do this; that's a cop-out," she says. "You are a leader. You are paid to solve problems. You're paid to address people, performance, and profits."
One way CEOs can start is by giving chief diversity officers the authority, power, and air cover they need to be effective. Bourgeois argues for a reconfiguration of chief human resources officers and chief diversity officers. "Until we do that, companies are sometimes pitting the CDO and the CHRO against one another because the CDO, in most cases, doesn't have any authority over people development," she says. "So, you're asking them to help form a culture that, in terms of representation, mirrors the face of their customers and the communities they serve, but they often don't have the authority to do so."
All of this is happening while there's a talent crisis in the chief diversity officer space—called both the hottest and toughest job in America. 
A recent report by DiversityInc found the hiring of chief diversity officers has tripled in the past 16 months. But turnover remains high; Bloomberg reports that the average tenure for a CDO is just 3.2 years. "They get recruited in with all these promises, but before long, the honeymoon is over, and they're not feeling the love anymore," says Ong. "They didn't get the budget, they didn't get the resources, and they didn't get the infrastructure."
Ong says some companies that can't find external candidates to take over chief diversity officer functions are "looking for internal people of color with influence and credibility and tagging them and saying, 'You're it.'" It's leaving these individuals to wonder, "Are you setting me up to succeed, or am I only window dressing?" she says.
Authenticity Matters
Ong likes to quote Sheri Crosby Wheeler, vice president of diversity and inclusion at Fossil Group, who trademarked what she calls a shift to "real-good D&I, not feel-good D&I." It's the difference between holding a Cinco de Mayo celebration or creating other Instagram moments and developing sustainable belonging and culture shifts. 
It's important not to confuse effort with impact, says Ong, a CPA who stresses the need for key performance indicators. She advises treating DEI the way one would a major new product launch. And when it comes to DEI training, she says companies should strive to create memorable experiences—where people feel like they're learning and growing and engaging. "What you don't want is people saying, 'Oh, great, here comes another heavy topic where it's fear, shame, and blame for me screwing up,'" she says. "That's not helpful. Instead, move people forward in a positive way to build relationships and trust."
The worst thing to do is nothing. In a piece called "Woke-Washing Your Company Won't Cut It," the Harvard Business Review reports on "a growing level of disinterest, ambivalence, and outright outrage towards companies calling out racial injustice without showing any signs of taking action. And in the current U.S. social climate, employees are becoming more empowered to call out a company's hypocrisy—juxtaposing solidarity statements with lopsided statistics of company representation and personal accounts of negative workplace experiences."
L. Michelle Smith sees this firsthand. The CEO and founder of No Silos Communications says many of her Fortune 500 clients are exhausted from being asked to be a part of DE&I leadership programs that sprouted after the death of George Floyd. "They see it as knee-jerk," she says. "They don't necessarily see any outcomes." Employee resource groups have been created, programs have been created, and conversations had, but the pressing question is, "Now what?" 
It should not be left to one person—a chief diversity officer—to save an entire corporation, Smith says. In fact, the CDO role would be eradicated in an ideal world, with DEI efforts becoming embedded in a company's culture and values. "They'd actually be walking out those values, not just PR-ing those values," she says. "What are we afraid of?"
Last summer sparked a much-needed reckoning for corporate America, says Beth Gerwe, North Texas inclusion leader for Deloitte. It has highlighted the far-reaching role companies play in driving change. "Equity is not an initiative, it's not a program you put in place—it's outcomes, and that's what we should be striving for," she says. Success will permeate beyond a company's walls, she adds. "As we all become enlightened as individuals, we don't stop at our organizations; we go into our communities, as well."
The Enormity of a CEO's Role
Maria Dixon Hall, a popular professor and administrator at Southern Methodist University, was named the school's first chief diversity officer in April 2020. She compares the importance of an organization's DE&I platform to the plumbing, roofing, and foundation of a home. "Woe to the individuals who try to get by on doing this on cosmetics alone," she says.
A day in her life as a university CDO is governed by two things: what's happening on campus and what's happening in the world. For example, when conflicts between Israel and Gaza recently escalated, she had to make sure her Muslim and Jewish students and colleagues knew that the university supported them and heard their voices. "What I thought was going to be a relatively quiet afternoon turned out to be one in which I was talking to the chaplain, the rabbi, the head of Muslim Student Association, the Jewish Student Association, and several other organizations around the country," she says. 
It gives a hint of the enormity of a CDO's role. To be successful, support and involvement must come from the top, Hall says. CEOs and CDOs need to be strategic partners who meet weekly—if not daily. Companies are doomed to fail if they say, "We're just going to hire someone, and hopefully, magically, they're going to do something," says Hall. "They haven't thought, 'Where does this person fit organizationally?'" 
She worries that some businesses will put Black women into chief diversity roles and expect them to perform miracles. It's an unfair expectation, and both sides will lose. "It's easy to stick [a Black woman] like me into the role and say, 'Check! We've got a twofer.' What happens is you've got a twofer mess. Because if they're not able to speak to and bring in different communities, whether it's the LGBTQ+ or the evangelical and the atheist communities, Generation Z or the baby boomers—or at least recognize they don't know the language—it's not good."
Hall says there are days when being Black gets in the way of her ability "to express hard truths." But her myriad life experiences help. "I'm good at my job because I've grown up all over the country. I've worked all over the world. I am in an interracial marriage. I'm an adoptive mom. I work for an international church. … If I could only speak as an African American, Southern woman, I would be of no use to this university."
Understanding and appreciating differences is critical for success as organizations—and communities, Hall adds. "We've got to work through being in this world together," she says. "We're either going to perish together, or we're going to flourish together."
As for Bourgeois, she thinks the jury is still out on the future. "DEI is still going to be a focus; the dramatic shifts in the workplace are real," she says. "The true wake-up call will come when companies find they're not able to recruit the talent they need to hit their revenue goals. Then it will become a business imperative. My hope is that the culture of an organization becomes a top strategic priority and that boards and CEOs are as invested in the employee experience as they are in their customer or consumer experience. That is where I hope we are going."