LMS to Speak at the SharedVoices Launch Event for The Denyce Graves Foundation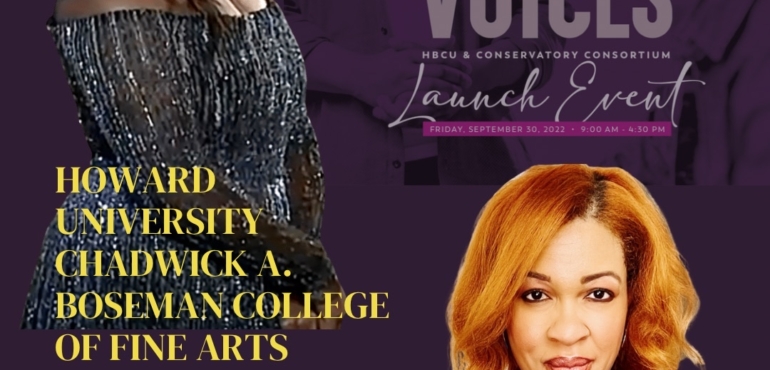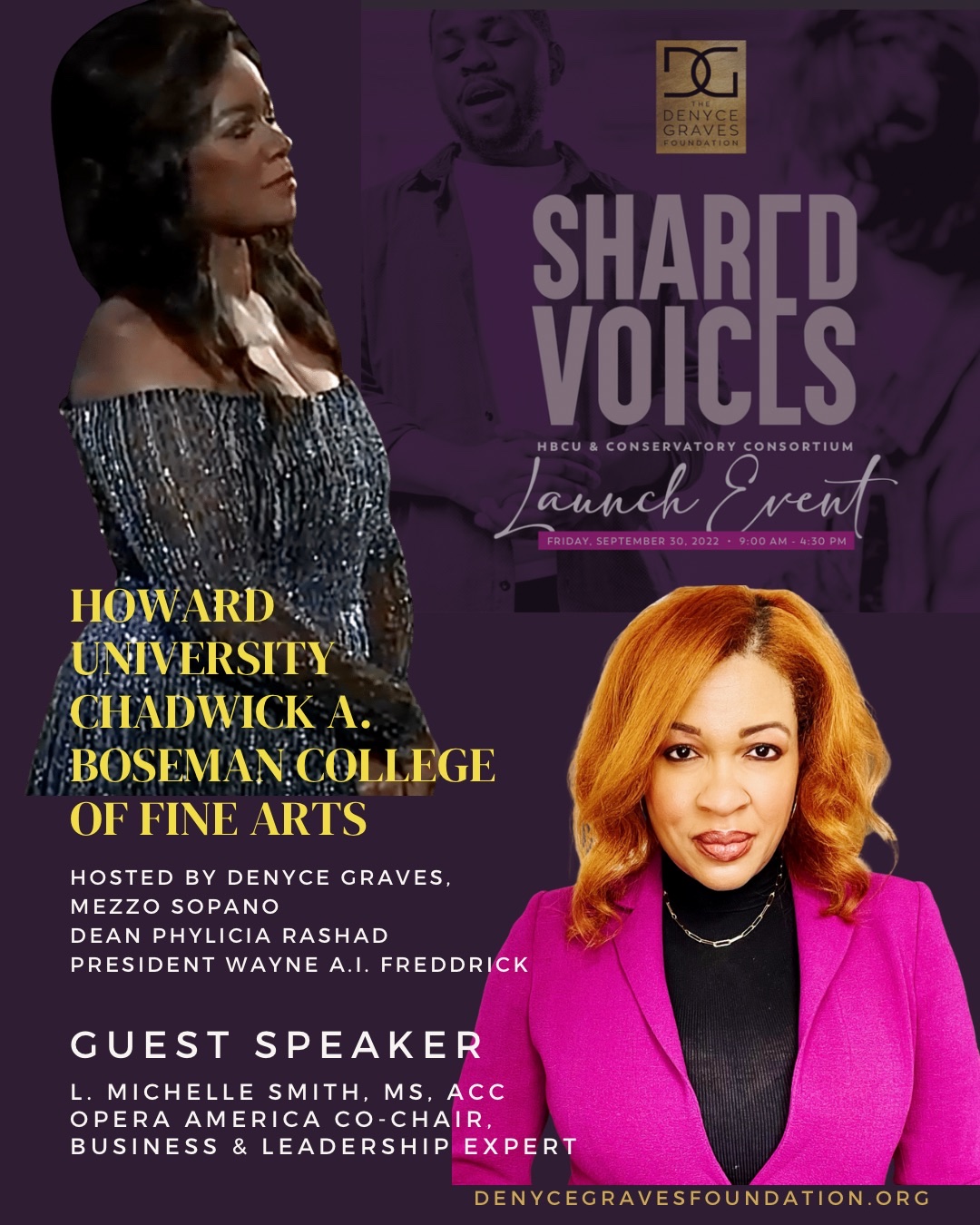 I'm so incredibly thrilled to be speaking to young artists about knowing their value and putting that into action as they begin their careers at the Denyce Graves Foundation's Shared Voices launch at Washington DC . I'll also be signing copies of my book No Thanks: 7 Ways to Say I'll Just Include Myself.
Shared Voices is a Conservatory & Consortium, and the launch event will be hosted at Howard University's Chadwick A. Boseman College of Fine Arts which is under the auspices of the incredible Dean Phylicia Rashad
and of course HU President Dr. Wayne A.I. Frederick . It is made possible with the support of The Metropolitan Opera and Smithsonian and represents a collaboration of a growing number colleges and universities, presently now more than a dozen, including recognizable names like The Julliard School, Oberlin College, Morehouse College, Spelman College, John Hopkins Peabody Institute and more.
The sooner these young leaders learn their worth, the more extraordinary their careers and lives will be as artists.