Sign up for the SOAR Women's Leadership Academy Open House Today ✍🏽️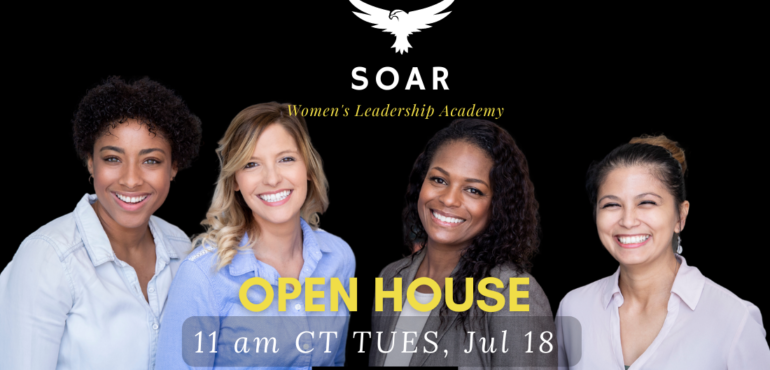 We're opening our doors to you!
REGISTER and Click "Classes"
You can still register for the SOAR Women's Leadership Open House. Sign up for this FREE 30-minute session with Coach L. Michelle that will reveal what SOAR is all about.
During the Open House, you'll get an inside look at everything the SOAR Women's Leadership Academy has to offer:
Dive into the syllabus
Peek in on our vibrant course community
Preview some of the most inspiring lesson modules that have transformed the lives of countless women leaders
We believe that investing in your personal growth and development should be accessible, which is why we're excited to share exclusive opportunities for saving on tuition.
Plus, feel free to bring along a friend or colleague who would benefit from this incredible experience. Together, let's embrace the power of empowerment and support one another on this transformative journey.
REGISTER and Click "Classes"