5 Ways Leaders Can Prepare for What's Next After Covid-19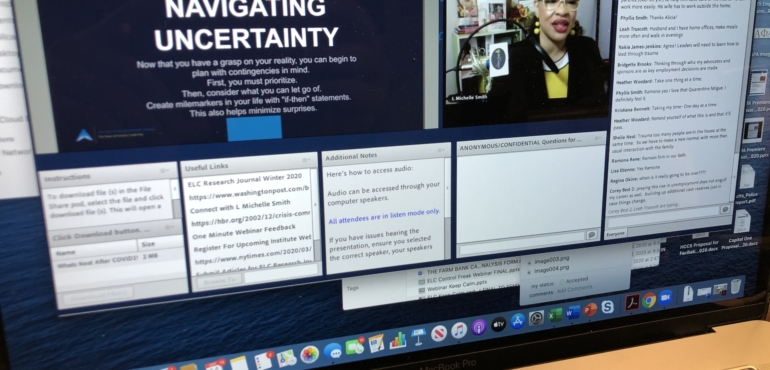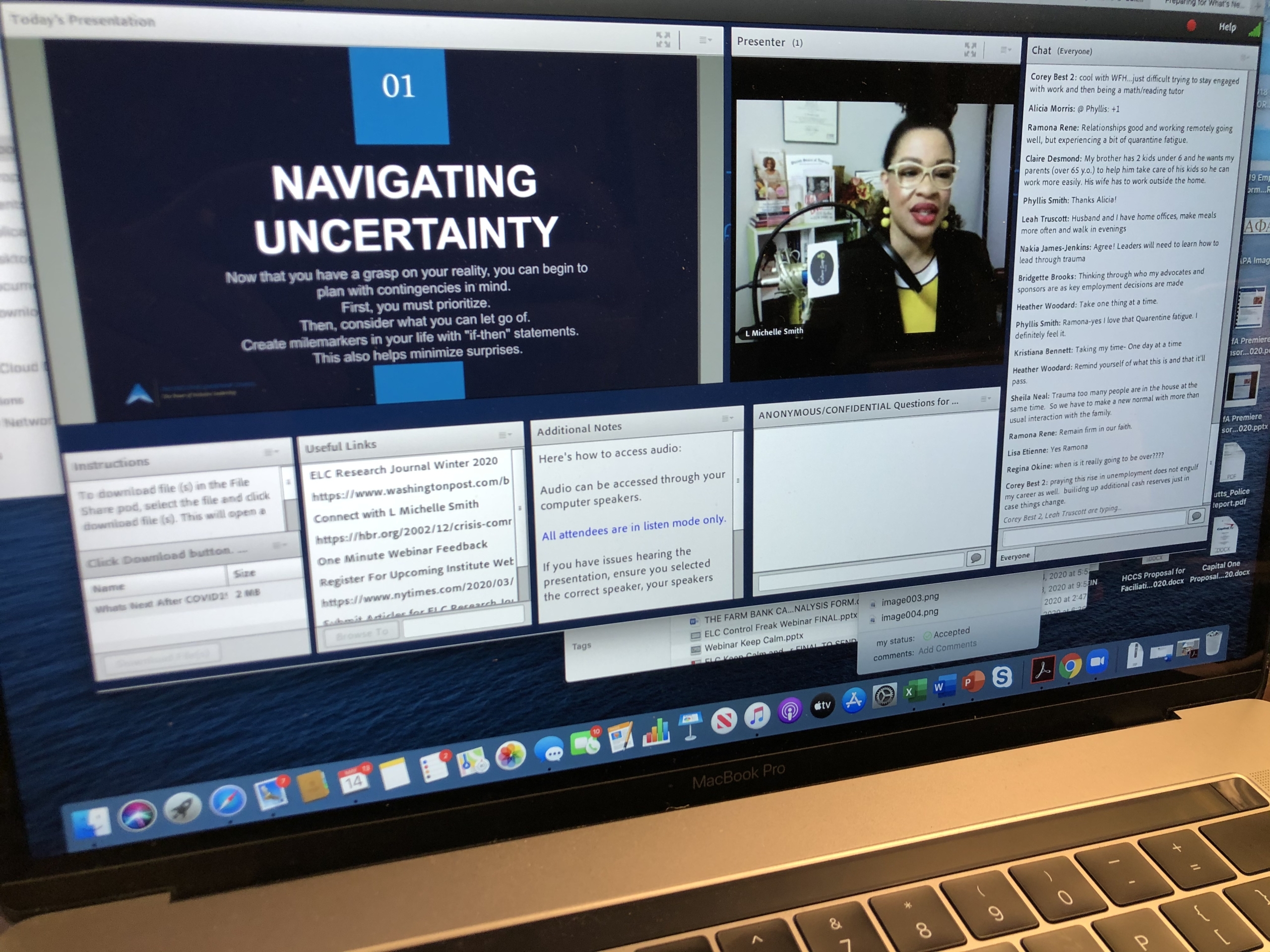 I had a wonderful time engaging with 100 of the Executive Leadership Council's finest mid-level and executive managers from Fortune 500s from across the country when I hosted an online workshop that blended coaching and training that focused on preparing them for life and work after Covid-19.
I provided five cornerstones to navigate and lead through what's next with this pandemic and I also provided a hierarchy to level set on priorities so that these executives consider life and career as one continuum.  The cornerstones have now been translated into a #3MinuteRead style checklist for you to keep in your home office.  You can  now download it from the NSC eLearning Library.
Also, I need your help.  Please take a moment and fill out this 4-minute survey , so that I can further support black corporate Fortune 500 professionals. Thanks in advance, and thank you The Executive Leadership Council (ELC) for bringing your homegrown talent back to lead.
I'm still offering free personal, executive, career or business coaching during this time of crisis, so be sure to grab a slot on my calendar if you are interested in this 30-minute session to help you reach your goals.
LMS