Sign Up for the NSC Personal Brand Builder Jet Pack, A Micro-Course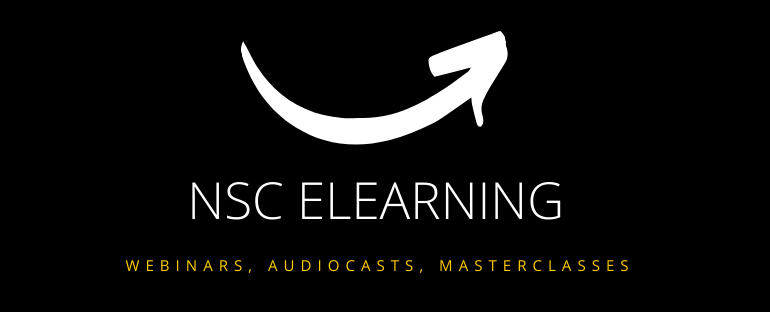 Dear Friends…
The year was 2018.
I was working with my web designer on my website.  It would be my birthday present to myself.  After being pretty high profile on behalf of the Fortune 10 I was working with, it was time to be decisive about my own brand.
It was around this time that people started to see the yellow and black motif, but this wasn't simply an exercise in color theory.  This was a decisive move to reclaim what was mine.  My name, my brand was on the brink of being overshadowed by only 5 years of work–very good work–but overshadowed all the same.  You see, before I worked at AT&T, I had 20 years of storied career.  I'd won awards.  My name had been in the media, locally, nationally and globally.   I'd made officer before the age of 30.  I had done awesome work for some of the best brands.  I started a business on 2 paychecks and celebrated our million dollar milestone in 5 years.
All of that…my story… could have been pushed so far down in search, that it could have been a distant memory.  And while being "that lady with the curly fro from AT&T who talks about diversity & inclusion" was not a bad position to have, it was not all of me.
It was time to take the reigns back on my brand, and I'd do that by taking a few decisive steps.
Maybe you need to take back your personal brand.  Maybe, you simply need to build it from scratch.  Maybe you need to strengthen it, but if there is one thing that you can leverage during this crisis that will set you apart from others and afford you opportunities even when the economy is taking a turn and companies are making drastic moves or planning to with cuts, layoffs, furloughs and the like–
What would you be able to do if you could stand in the power of your personal brand and THRIVE?
I wasn't planning to stand up a full-time business in 2018.  I was planning to write a book, and a podcast seemed to be the way to take back the reigns on my story by solidly positioning my value proposition at the core of it.  It would also expand my reach when the book finally dropped.
You may not want to launch a business either, but what if your brand was strong enough to position you on the inside of your company as well as the outside, so that you could not only attract other career opportunities from the outside, but build a business if you had the inkling to?
January 28, 2019 would be the day that change came knocking on my door, but guess what?  My personal brand afforded me choices that were far from scary.  They were exciting and there was money to be made.
Are you ready to finally get your personal brand in order so that you have those kinds of choices in your back pocket?
Well, I'm thinking about you, and it's time that I share insight on how I did it, so that you can do it too…and faster than you might think.
I've launched a micro-course.  One that you can complete in less than a week.  It's about 3 hours of on-demand digital content and live, certified coaching from yours truly.  It's the NSC Personal Brand Builder Jet Pack, and I think this special jump starter mini course is perfect for you.
When you complete it, you will have started to build a brand that can overpower even this moment of crisis and position you for great opportunities. 
AND…it costs less than a stand-alone 1-hour coaching session with me.
Here is what you get in a mix of rich, on-demanc content:
Course Intro: LMS
Session 1: Leveraging Your Personal Brand for Maximum Impact
Stealth LinkedIn Tips Intro: LMS
Session 2: 7 Stealth Engagement Hacks for LinkedIn
Podcasting Intro: LMS
Session 3: 7 Steps to Start a Podcast
Rock the Platform Intro: LMS
Session 4: Executive Presence: Rock the Platform–Make Your First 5 Figures with Speaking
Course Close: LMS
All of this content plus storytelling interludes and coaching questions from myself will be delivered at once at purchase.  Take it a day at a time, and you'll complete it in less than a week!  Some of you, may binge watch and get it done in a day.
Be sure to have a journal handy!
Your 1:1, 30-minute coaching session with LMS will be conducted via Zoom.
All of this for just $249.
Are you ready to take your personal brand seriously?
This is only the first a a few courses that were birth from NSC eLearning. Look out for more soon.
Call me if you have questions or just respond to this email.
Coach L. Michelle
469-523-1453