She's Making FOUR Times What She Was Making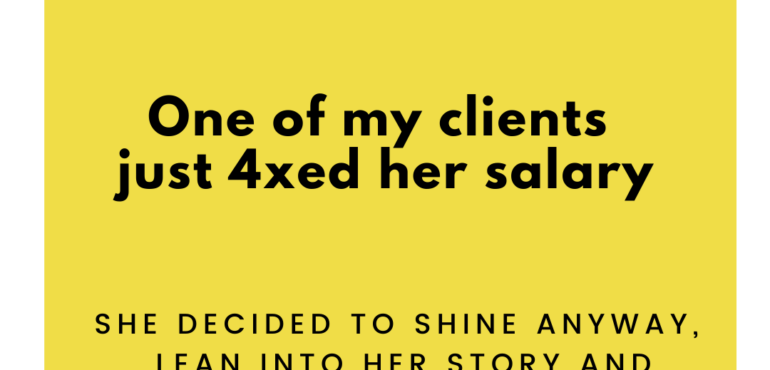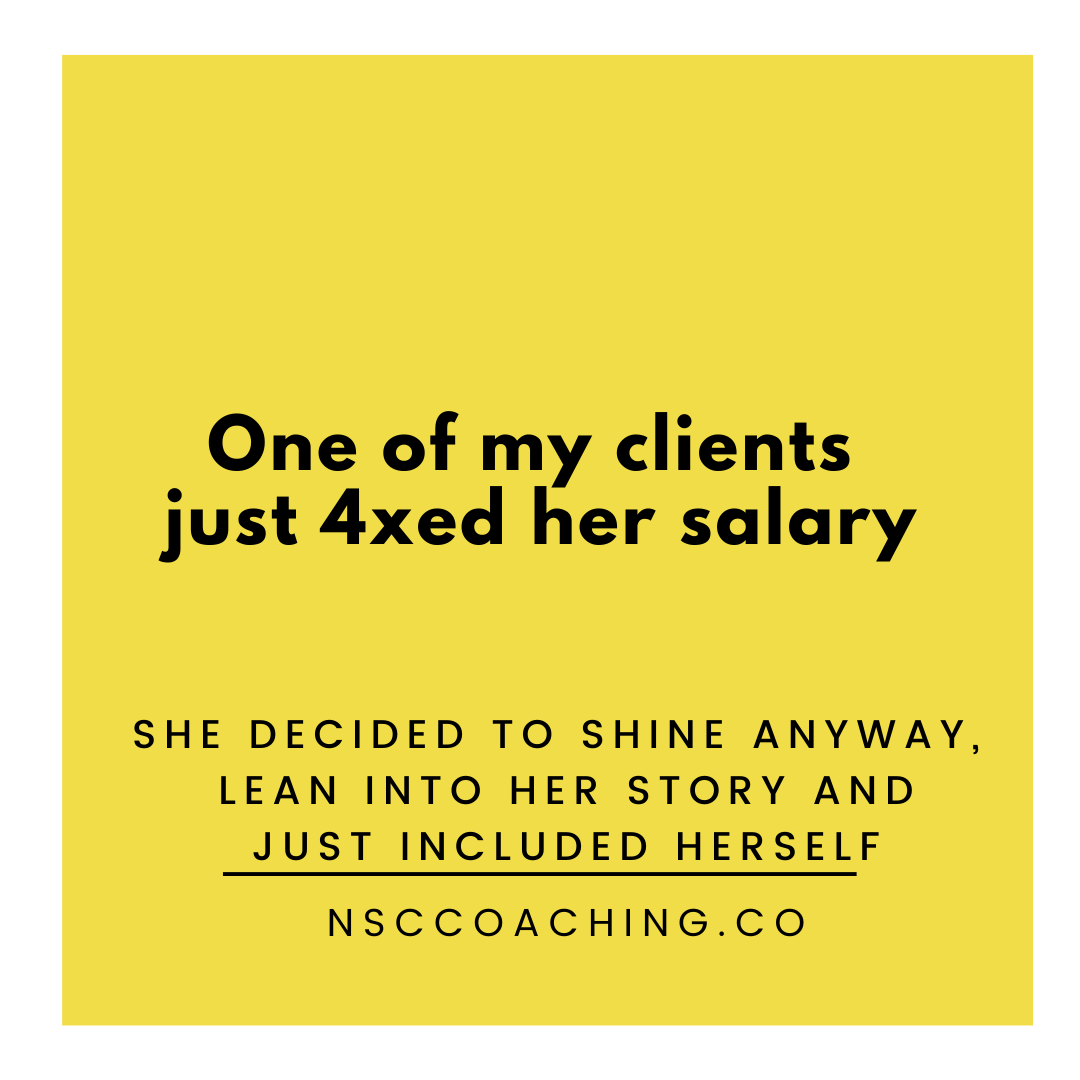 Headline: She's making four times what she was making, and doing it for one of the hottest brands out there.
Industry: Tech
How it was: She has a toxic boss. She feared shining as a gifted speaker and thought leader in the space. She has an amazing story, but it made some people uncomfortable. She knew because it typically came with backlash.
On the journey: She learned how to gate her content while nurturing her community. Eventually, she simply shared her thought leadership openly online and the recruiters and hiring managers internally and externally came knocking.
Her secret sauce: She stood tall in her amazing abilities and her story.
Where she is today: She's moved to the ranks of executive compensation and is now building generational wealth—building and leading a brand new capability and team.
Are you ready to cast the vision for the next part of your story, then live it out? Learn more about my private practice at nsccoaching.co and book a free strategy session while you are there.
Shine anyway, Sis. You'll get where you want to go faster.