TCU Schieffer alumni discuss changing times after COVID-19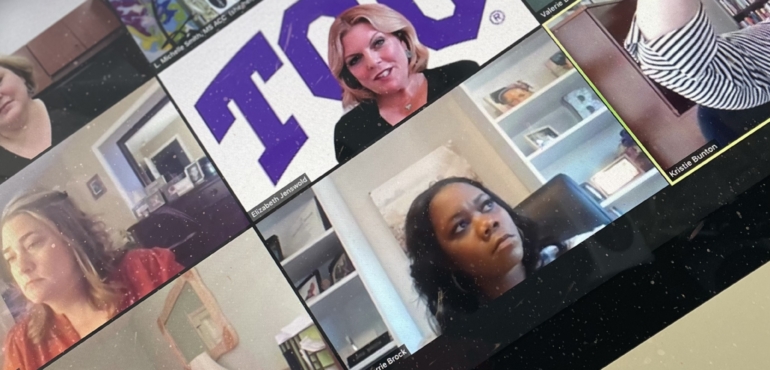 A few days ago, I joined fellow TCU Scheiffer board of visitor members for a panel and breakout sessions, sharing with students how to prepare for a new work world in the wake of the health, economic and cultural crises.
Here is some of their feedback:
"The most valuable thing I learned came from the breakout session on merging your personal and professional branding. What stood out to me was that even today as digital natives a lot of your personal "branding" is based on your actions. L Michelle Smith said that your branding is the "intentional experience that you want others to have when they come into your realm". That made me look at branding in a whole new way. Personal branding isn't just your social media presence but it's everything about you. That was a great reminder for me! "
" I had the opportunity to be in the 'Synchronizing your personal and professional brand,' breakout room, and I received a multitude of wonderful pieces of advice. One of the most important things I took away is how to make yourself stand out. L. Michelle Smith told us to try and be that person that has opportunities coming to them. When you first start out at a job, you should look for a problem and solve it over and over again, so you will be the person someone calls when the problem arises again. Getting your name out there and being present in your company is important to your overall success. We also talked about interview etiquette, office manners, and how to present yourself in person and online professionally."
Pouring into future leaders is a passion of mine. Happy to serve along side other distinguished alumni Mark Istook of @wfaa Corrie Brock of BDO and Elizabeth Jenswold of CBRE.
#tculeanon #speakerlife #gofrogs