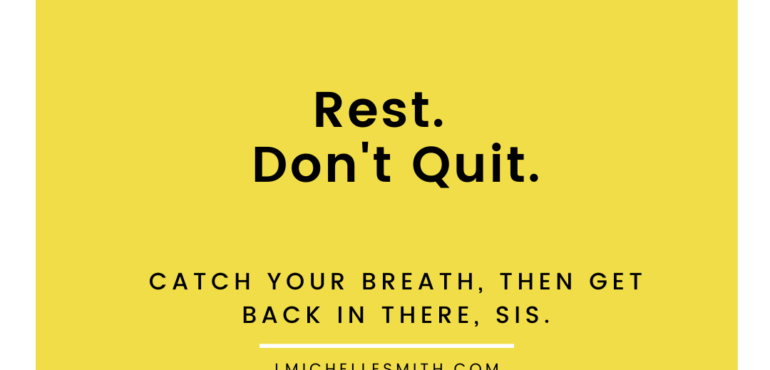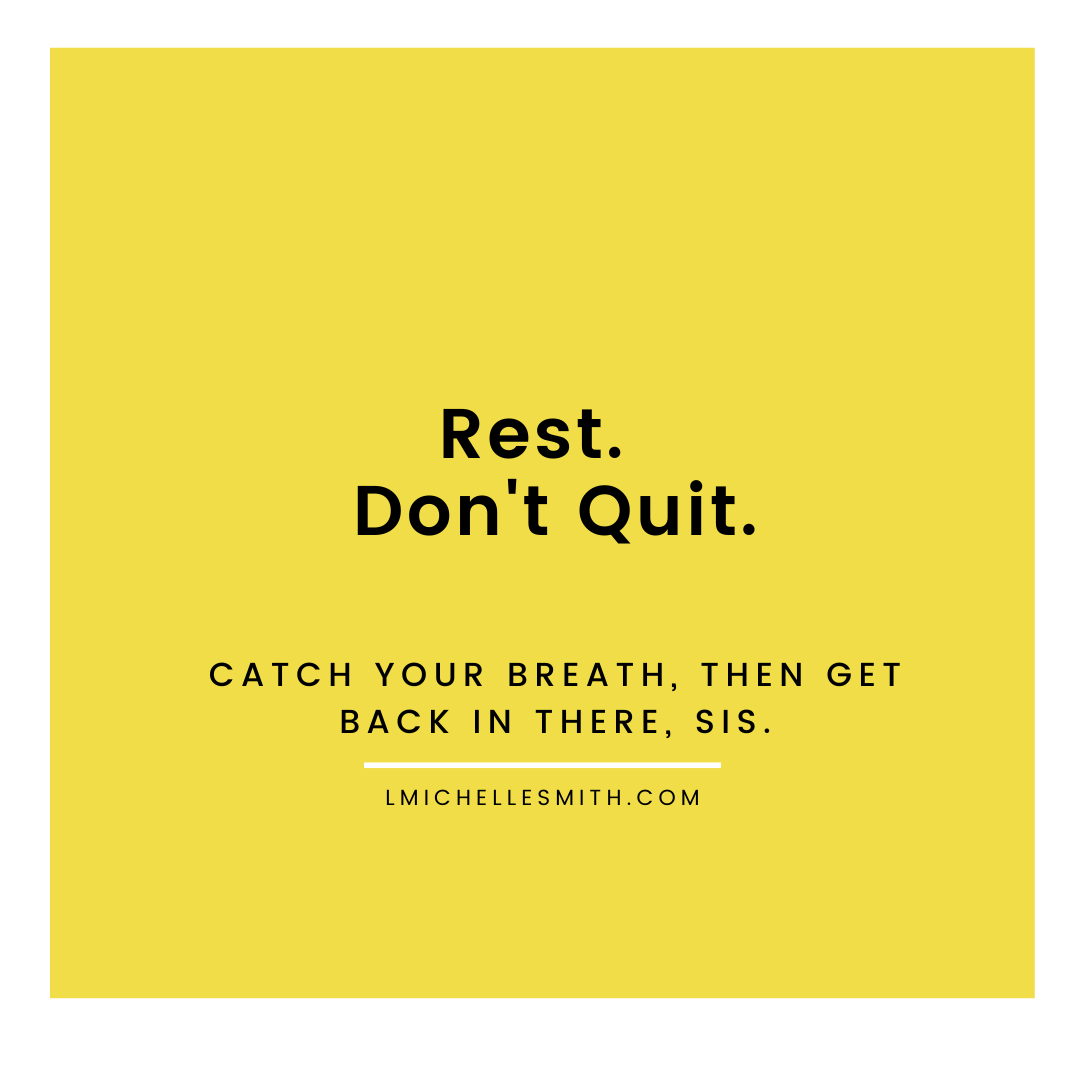 They are banking on you getting tired if you aren't pushed out first.
And perhaps you're settling into the fact that the road to senior executive leadership or the C-Suite is hard. It is. It isn't for the faint of heart, but the numbers of women and women of color spewing out of the middle of the leadership pipeline is staggering.
It is the reason why there are only 41 women at the top of Fortune 500 companies and roughly 4% are women of color. Only 2 of them are Black.
We get worn down.
Sometimes, we settle for the money and few perks offered to us. If you have dreamed of becoming a C-Suite leader, do not give up on that dream. Doing so will keep the numbers as low as they are.
Instead, REST, do not quit. Rest can look like
not putting in the 200% you normally do
exiting a toxic workplace in favor of a healthier one
putting down all the "extracurricular" work you do for ERGs and business networks
taking a pause and exiting for a moment to do something you've always wanted to do, then jumping back in refreshed in at a whole new company
I understand that this is a mindset shift, but a system that does not center us is banking on our quitting.
They never expect much more out of us any way. So rest, my sister, then get back up, straighten your crown and go for what you have always aspired to be.
We have the desire. We have the credentials. We have the grit.
So do not quit.
https://www.blackenterprise.com/report-women-of-color-only-account-for-4-of-c-suite-positions-while-white-men-and-women-succeed-them/