Join The SHIFT Peace & Productivity Mastermind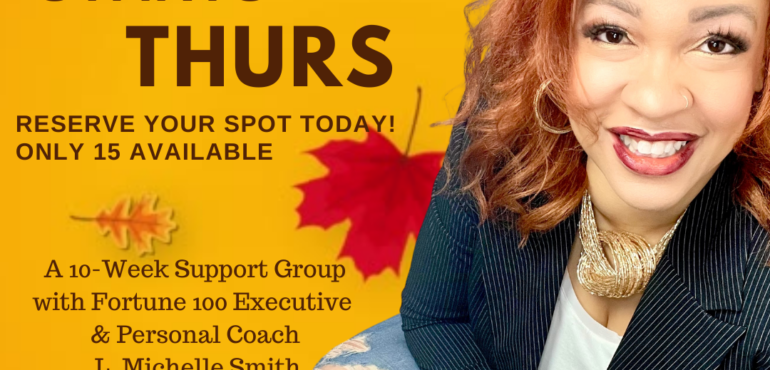 When life shifts, its time for you to find the message in the mess.
Join other extraordinary leaders of this 10 week group coaching that will support you in putting your Peace & Productivity plan into action. Once a week, with breaks for holidays, we will meet to
➡️Take control of what's holding you back
➡️Center and leverage your values to prioritize your "crystal balls" and "rubber balls"
➡️Recognize and integrate your peace-builders into your routine
➡️ align with your strengths and your values
➡️Let go of the things that are holding you back
➡️Learn and use the 4-D approach to productivity to focus on what's important
➡️Engage mindfulness practices to visualize outcomes and desired results
➡️Support one another on this journey
It is a hybrid Group coaching, which means that one week we are live and the next week we are on demand, a synchronous. It's a perfect arrangement for the busy professional.
It kicks off Thursday and ends on Thursday, February 2, 2023. Come out of the other side transformed, invite a friend.